Graham Reid | | 4 min read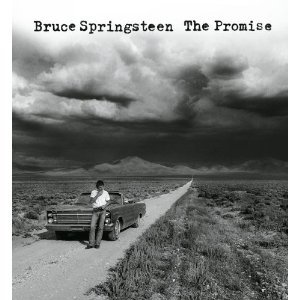 "You know kids go, 'Hey, when are you gonna make a record?'," Bruce Springsteen said in March 77, "I say, 'One of these days'."

And they were difficult days for the man they call The Boss.

After his breakthrough album Born to Run in '75 – which sold around 10 million globally and took him to the covers of Newsweek and Time in the same week in October – there was a gap of three years before Springsteen's next album Darkness on the Edge of Town.

These days that isn't such a long hiatus but, as he notes in the hour-long doco included in the 3CD/3DVD box set version of this double CD, he'd recorded two albums in the first year he'd had a contract and Born to Run shortly after. In the early Seventies you were expected to keep the music coming.

"Two or three years between records then and you'd disappeared," he says. "I read all these articles saying 'Whatever happened to . . .?', 'You're dead, flash in the pan'. And for all I knew that might have been true."

The reason for the hold-up was a lawsuit with manager Mike Appel which meant he couldn't go into a studio with a producer Appel didn't approved of.

Ironically the delay gave Springsteen the freedom of time to figure out where he wanted to go as a writer. And it wasn't the full-throated adrenalin rush of "strap your hands across my engines".

Darkness was a much more gloomy and adult album, not so much characters born to run but working people driving round in circles through the boredom of factory work, bad marriages and the grind of dead-end suburbia.

"I wanted to write about life in the confines of the small towns I grew up in," he says. "I was 27 and the product of Top 40 radio. And songs like the Animals' It's My Life and We Gotta Get Out Of This Place were infused with an early pop class-consciousness and that -- along with my own experience, the stress and tensions of my father's life, my mother's life trying to make ends meet – came to influence my writing.

"I had a reaction to my own good fortune and I asked myself new questions. I felt a sense of accountability to the people I'd grown up alongside. I began to wonder how how to address that feeling. All of this lead to the turn my writing took on Darkness."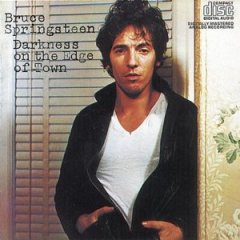 It was an album that didn't produce a hit single but confirmed Springsteen as writer of power and insight, a man who looked at the limitations and compromises of life, and also of people's resilience and commitment, and of keeping faith. It dignified the struggles of working people.

During that long wait after Born to Run, Springsteen wrote constantly, the band toured to keep an income flowing, and they rehearsed his new songs which started to number around 70. Many of them were working drawings, some went to other artists like his old running mate from New Jersey, Southside Johnny (the glorious soul ballad Hearts of Stone), The Knack (Don't Look Back), the Greg Kihn Band (Rendezvous) and the Pointer Sisters (Fire). Patti Smith famously finished off Because the Night which gave her a hit, "my only one" she laughs here.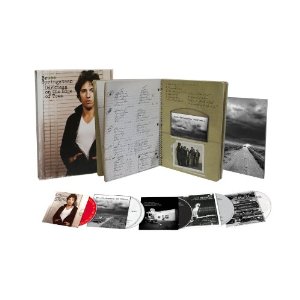 Aside from the remastered/remixed Darkness album on that expanded edition of The Promise: The Darkness on the Edge of Town Story, there is the separate double disc The Promise, 22 of those discarded songs, among them his versions of Rendezvous (which previously appeared on his 98 Tracks box set of outtakes), Fire and Because the Night.

On The Promise is a driving version of Racing in the Streets (more like the wall of sound on Born to Run than the spare Darkness treatment), Gotta Get That Feeling which is a Spanish Harlem/Ben E King-styled slice of dramatic pop; Come On which was rewritten to become the melancholy Factory on Darkness; Candy's Boy (a different version of what became Candy's Room), the glorious ballad One Way Street which Southside Johnny or Willy De Ville could have picked up and Brokenhearted (an Orbison-styled ballad), the latter , the hand-clap rocker Ain't Good Enough For You which must have gone down well in bars along the Jersey Shore; Talk to Me (which Southside Johnny did cover) and then a final set of Breakaway, The Promise, City of Night and The Way in which that darkness comes down . . .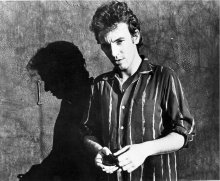 More than just an insight into the creative process, The Promise shows how Springsteen drew on that deep well of Top 40 jukebox music and Brill Building pop but also how that was transformed by maturity, an increasing literary sensibility and an awareness of that hollowness in people's lives where music was the passport to three minutes of freedom from the grind and darkness of life.

"Part of that pop and rock promised was the never-ending Now, it's about living now, that need to be alive right now," he says in the doco.

"Those three minutes it was all on, you were lifted up into a higher place of living and experiencing and there was the this beautiful ever present Now."

Darkness didn't necessary lift anyone up, but it allowed them to think someone understood their life outside of that Now . . . an uplifting Now which is all over The Promise, a great lost Springsteen album from the mid Seventies.