Graham Reid | | 1 min read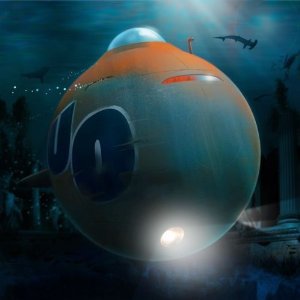 Possibly the most coolly knowing, confidently aloof band since Steely Dan, Urge Overkill out of Chicago were touring mates with Nirvana and Pearl Jam but their stylish and increasingly power pop sound (and cover of Neil Diamond's Girl You'll be a Woman Soon which was used in Pulp Fiction) took them to a mainstream, but small, audience.
This, their first album in over 15 years, and has much of the glisten, bristle and pop firepower of their brief but classic period of the early 90s when they were jostling for airtime with bands like the Posies.

With songs which obliquely refer to everything from Dancing in the Streets to the Stones, Bowie and Kiss (Little Vice which has a touch of ZZ Top too), this one-- with two thirds of the original line up -- doesn't quite have killer punches and perhaps errs a bit too much to riffery over their archetypal detachment.
But those who remember their leisure suits and shades at the height of grunge can confidently return for another dose of pop-rock (She's My Ride) with just the odd nod to an ironic ballad (Quiet Person).

"Do I have spell it out again, this time with attitude?" they sing on the title track. Once they couldn't do anything but that, however this time out – as if the absent years never happened – they might have brought just a little more than enjoyable manoeuvres.
Like the sound of this? Then check out this guy.