Graham Reid | | <1 min read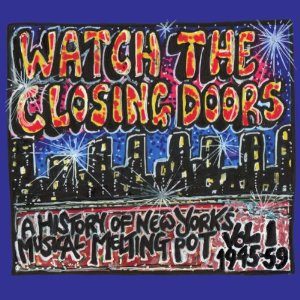 This ambitious double disc compilation of New York's musical melting pot (1945-59) by writer Kris Needs – who delivered the free-wheeling collection Dirty Water; The Birth of Punk Attitude – scoops up jazz (Ellington, Armstrong, Mingus), pop (Frankie Lymon), folk (Dave Van Ronk), blues (Sonny Terry, Big Maybelle) and Latin (Machito).
Disc one ends with John Cage reading his 23 minute sonic experiment Indeterminacy Part 2, disc two with Allen Ginsberg reading the similarly long Howl.
Volume one of five sets which are going to paint an aural picture of the Big Apple (uptown/downtown/midtown and on the margins) -- and which you can only admire for its conceit.
A wildly unpredictably ride.