Graham Reid | | 1 min read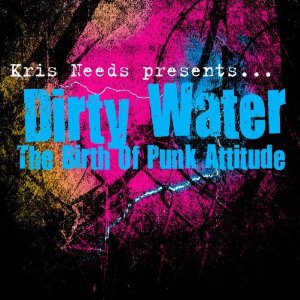 This excellent, wayward and musically diverse double disc is like a mix tape/vanity project from a friend who just wants to get down his/her favourite raw rock'n'roll/mad attitude songs in the one place for you, the stuff that has been inspirational and still stands up.
Here UK rock journalist (Zigzag) and sometimes band frontman Needs takes a broad view of the word "punk" to include bands like the Standells, the Seeds and the Monks from the Sixties as well as Fifties rocker Gene Vincent, jazz outsider Sun Ra, T. Rex (a nine minute live boogie), Mott the Hoople and the Stooges through to Suicide, reggae acts like Third World and Culture as well as Dr Feelgood and Rocket From the Crypt. And more.
Each, he says in the essay in the thick accompanying booklet, had that devil-may-care attitude which made his hair bristle because they stood apart from the blandness which surrounded them. This is his Nuggets . . . and he is a friend of Nuggets' compiler Lenny Kaye so knows the coordinates of such outsider music, those bands who were almost mainstream but never could be for their ragged and raw attitude.
Of course we all have our own selection (mine would have included the Downliners Sect, Pretty Things, Dead Moon and so on) but Needs makes a great case for his own selection, and this is packaged up so well -- the essay is in that thick, hammered-down typewriter text so familiar from Seventies punk fanzines -- that you can't help but delight in it.
Play loud.
You can bet Kris Needs did -- and still does.
Follow the related pages tags below for more links to bands on this collection, and those with a "punk" attitude.