Graham Reid | | 2 min read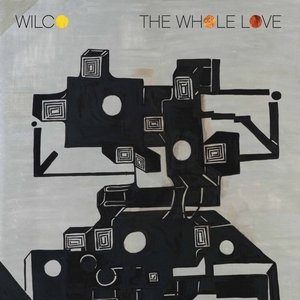 Artists who make lurching changes of direction often revert to prior form after a while: Certainly after U2's darker trilogy -- Achtung Baby, Zooropa and Pop -- they went back to their familiar stadium-shaped mainstream ballads, and Radiohead's most recent output has been more accessible than the unsettling Ok Computer and Kid A.
Even David Bowie -- after the "Berlin trilogy" of Low, Heroes and The Lodger in the Seventies -- reminded us of his own history on Scary Monsters then invited us to Let's Dance into the Eighties.
Wilco -- who turned left with Yankee Hotel Foxtrot and A Ghost is Born in the early part of the last decade -- seemed to adopt a more user-friendly songcraft again on albums like Sky Blue Sky and Wilco (The Album).
No such concession to the casual listener opens this album which starts with static and kicks in a Kraftwerk-like electrobeat for a full minute before Jeff Tweedy's vocals enter singing about a wasteland. And the piece, Art of Almost, runs for more than seven minutes with the final half being strident guitar noise. It is thrilling of course, but not quite "Wilco will love you" which opened Wilco (The Album).
The album doesn't sustain that level of challenge -- I Might which follows borrows from the cheap end of mid Sixties organ-driven pop and New Wave equally, albeit splattered with more gritty textures and stuttering guitars -- but you certainly get the sense Wilco have edged towards the precipice again just to have another look into the abyss.
Tweedy's songs refers throughout to Wilco's long history and in the delicate ballad Open Mind (one of the few not duffed up by sonics) he takes you right back to their alt.country/Americana pre-history.
The most familiar sounding songs here are the woozy and dyspeptic ballad Sunloathe which has a Lennonesque quality (around Lennon's Walls and Bridges era) and Dawned on Me which rides that easy lope of Heavy Metal Drummer on YHFoxtrot (with half-hearted whistling), albeit again allowing guitarist Nels Cline to strafe it with brittle interpolations.
Standing O is a snappy slice of driving Eighties pop-rock which sounds made for car radios.
At the centre is the melancholy acoustic ballad Black Moon (echoes of very early Pink Floyd in psychedelic pastoral mode) and the battered pop of Born Alone, again with guitar stutter filling the spaces around lyrics like "I was born to die alone".
This is a Wilco album which often takes you to that edge of the cliff but often enough pulls you back for a quiet glass of wine and invites you to settle and consider.
And it ends with the low-key 12 minute One Sunday Morning (which has references to death and a loss of faith) which -- with the literary reference of its subtitle -- will doubtless be the subject of someone's doctorate.
A few pieces -- notably the throwaway Capitol City -- don't quite sit within this context, but for the most part this is a Wilco album to please those who like their more challenging material while offering more than enough for those who tuned in either side of that left turn.
Like the sound of this? Then check out this.
FOR OTHER 'BEST OF ELSEWHERE 2011' ALBUMS GO HERE.