Graham Reid | | <1 min read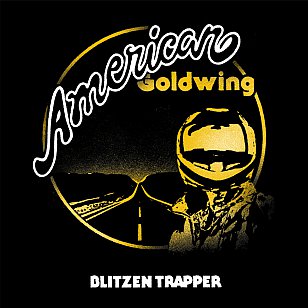 Still sounding like they were breast-fed equal parts Grateful Dead, early Neil Young, White Album-era Beatles and Elton John's country-flavoured Tumbleweed Connection-gone-grunge, Blitzen Trapper -- an always interesting outfit from Portland -- constantly defy expectation but shift easily from songs about drinkin' whisky in a car to casually psychedelic country, and aren't ashamed to kick off the Stones-meets-power pop of Your Crying Eyes with some barnyard hoe-down with harmonica and foot-stomping "yeeh-ha".
The spirit of the Seventies hovers over many of these 11 songs, especially that of Young/Dylan in old-time country mode, notably on My Home Town, the lovely acoustic ballad Girl in a Coat (which references Dylan from '65 too) and the title track which references muskets.
With pedal steel, banjo and a melancholy delivery, some songs -– like the terrific, acoustic Stranger in a Strange Land which closes this -– come close to classic country-influenced songs by Townes Van Zandt, Guy Clark and Butch Hancock.
That said, on Street Fighting Sun they plug directly into Led Zeppelin's first albums for slewing guitar and vocal yelp over crunching chords, and they probably had family members with Bad Company albums (Fletcher).
So although never easy to pigeon-hole, this time out they sound more earthed in that chilly, rural America of railroads, departures, cold wind blowing through the pines and, of course, whisky from a jar.
One worth imbibing slowly for maximum enjoyment.
Like the sound of this? Then try this.
FOR OTHER 'BEST OF ELSEWHERE 2011' ALBUMS GO HERE.