Graham Reid | | 1 min read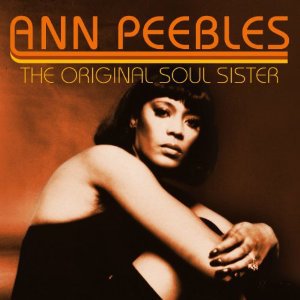 How do you judge the greatness of artists? One way is by how many of their songs are covered by others (we call on the songbooks of Little Richard, Otis Blackwell, Diane Warren, Ellie Greenwich, Lennon-McCartney, Bacharach-David etc).
Another way is if someone is so singular that few would dare cover their songs (Nick Cave, Madonna, add your own names).
Ann Peebles, the powerful Memphis soul singer, has a foot in both camps. Songs like I'm Gonna Tear Your Playhouse Down and I Can't Stand the Rain are uniquely hers (she co-wrote the latter but not the former) and although a few have tried and enjoyed some measure of success recording them, when you hear their versions you invariably want to head straight back to Peebles.
John Lennon once referred to I Can't Stand the Rain -- notably covered by Tina Turner -- as "one of the best soul records of all time" and artists as diverse as Paul Young and Graham Parker and the Rumour took on Playhouse (written by Earl Randle).
But mostly you just want to hear the original, as well as Peebles on such soul statements as Give Me Some Credit, Troubles Heartaches and Sadness, Put Yourself in My Place, You've Got the Papers I've Got the Man, I'm Leaving You, the steamy I Feel Like Breaking Up Somebody's Home, I've Been There Before, Old Man with Young Ideas, I Don't Lend My Man . . .
Just the titles alone tell you where Peebles was coming from (aching regrets or powerfully assertive) and Randle and Don Bryant -- who wrote, or co-wrote most of those, some with Peebles -- found the perfect voice for their words. Bryant also gifted her 99 lbs with the great line of self-description, "99 pounds of natural-born goodness, 99 pounds of soul".
Peebles' Sixties career in Memphis at Hi Records was also helmed by the great producer Willie Mitchell (Al Green and others) who also wrote for her, and although the hits stopped coming in the late Seventies she was far from forgotten as others covered, or tried to do justice to, her cornerstone songs.
This double disc pulls together all those previously mentioned across 44 tracks from 1969 to '81 (mostly from Hi) and is evidence of her ability to bring blues into soul and vice-versa . . . and to sock it ya with some serious soul funk (as on the Isley's It's Your Thing) or some sisterhood menace (I Pity the Fool).
Southern soul never sounded quite so sure of itself than when it was in her hands.
For more Southern soul see here.