Graham Reid | | 1 min read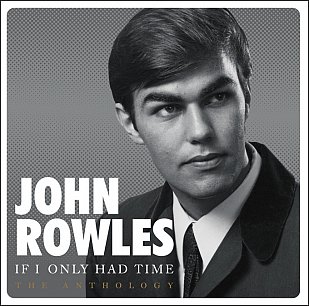 This unnecessarily expansive collection -- two discs, 53 songs and doubtless a tie-in to the autobiography -- confirms a few things about the big voiced singer.
That he could really belt out pop hits in his early days (Girl Girl Girl from '67 puts him on equal footing with the great PJ Proby); that as he tried to find a style he was very mannered in his delivery; that he has a good story from working in a paper mill in Kawerau to a number three hit on the British charts with If Only Had Time in '68; and that because he rarely wrote (Cheryl Moana Marie should have encouraged him but didn't seem to) he was obliged to opt for a career of ballads which were also the staple of others like Tom Jones.
As said, this a heck of a lot of Rowles and every now and again you wonder if this particular and familiar big ballad was a hit for him . . . or do you know it from someone else?
Peppered throughout however are real diamonds. One Day recorded in Abbey Road (which Rowles says is a particular favourite) and When You Walk Away (written by Hank Marvin and produced by Norrie Paramor) invite serious comparison with Scott Walker.
And Don't Take Her She's All I Got -- produced by Tom Catalano of Neil Diamond fame -- shows Rowles could deliver persuasive country-soul.
There's also some smiles to be had here such as Don Costa lifting the arrangement and riff of the Temptations' My Girl for What Greater Love.
But for every one of these there is a Juanita Chaquita (which he wrote and was a hit in Hawaii), Island in the Sun, Ten Guitars, Now is the Hour, Aquarius/Let the Sun Shine In, It Takes Two . . .
These are all solidly delivered and certainly popular. But it is those other rare moments like One Day, Walk Away, Lonely Street, Til I Can't Take It Anymore and the country-flavoured material (No Love at All) when you wonder if Rowles had allowed himself to be steered in a different direction he might have fashioned a very different career.
Which of course is neither here or there, because it was a mighty successful one anyway. And here's quite a chunk of it.
Want to hear something similar? Then try this.