Graham Reid | | <1 min read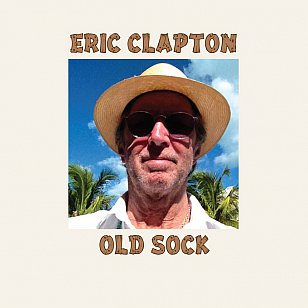 As at the start of his career – the Yardbirds, Bluesbreakers, Cream and Blind Faith in six years – lately Clapton has engaged in short projects with B.B. King (Riding with the King) and J.J. Cale (Road to Escondido), doing his disappointingly patchy Robert Johnson tribute (Me and Mr Johnson) or been a man at ease with himself and taking it easy, albeit professionally and polished (Clapton of 2012).
In a singularly unappealing cover and an off-putting title, this one -- as he closes in on 70 – has him looking back to songs remembered from childhood, as Paul McCartney did for Kisses on the Bottom.
Here – alongside a decent original and an awful, saccharine thing with kids singing – he goes to the Thirties for a gently orchestrated Folks Who Live on the Hill, a cheery duet on All of Me with McCartney, the Gershwins Our Love is Here to Stay and Lead Belly's Goodnight Irene.
With Willie Weeks, Steve Gadd, Greg Leisz, Jim Keltner etc and guests Taj Mahal, Steve Winwood, Cale and Chaka Khan, this sounds excellent and his guitar playing is pointed, understated and allows space for Doyle Bramhall II from his touring band.
There's reggae here too so this is an enjoyable, if rather unfocused, dolly mixture of different tastes.
For much more on ERic Clapton at Elsewhere, start here.