Graham Reid | | 1 min read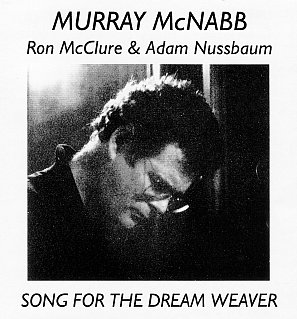 The late Murray McNabb was proud of these recordings (despite the financial cost) done in New York in 1990 and, in an interview just a month before his death he mentioned them as a high point in a long career.
He had gone to New York -- the first and only time I believe -- and hooked up with bassist Ron McClure and drummer Adam Nussbaum whom he'd met when they'd toured in New Zealand with Dave Liebman's group.
Both were name players -- McClure having been with Mike Nock's innovative Fourth Way and in Charles Lloyd's band alongside Keith Jarrett; Nussbaum having worked with John Scofield -- so it is significant they were happy to record with McNabb on these 10 originals by the pianist.
The session lasted eight hours but the album only appeared on cassette at the time (if I remember correctly) so this long overdue CD reissue is very welcome. For those who are only familiar with McNabb's jazz fusion work in Space Case and Dr Tree -- or his astral flight elelctronics with Band R, Salon Kingsadore and other later projects -- this acoustic trio album captures him exploring the language of the piano trio jazz and some material here (the stately Anthem for example) sound like entries into a contemporary standards songbook.
Recorded within a few years of his equally recommended Waiting For You ( with drummer Frank Gibson and bassist Andy Brown), McNabb is a man in effortless command of his prodigious gifts and title of Instant Bossa gives a hint at how these three empathetic players could simply conjure magic out of the air. Subtle hints of the blues infiltrates in place (The Long Walk Home, Blues in the Bar) but it is the tunes of quiet beauty (Memorial) which connect across the decades.
The Sarang Bang label has a number of other McNabb projects in the works (the Band R album The End is the Beginning also currently reissued), including the release of his final recordings with drummer Gibson and the group Salon Kingsadore.

For other RECOMMENDED REISSUE releases (as opposed to our on-going Bargain Buy series) see here.