Graham Reid | | 7 min read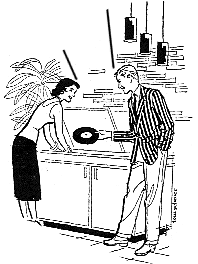 Popular culture has become very good at recycling. On any given week more and more music from the archives is exhumed and held up to the light once more.
Often the reason is very simple, the music has reached the end of its sales life – if you don't have Fleetwood Mac's Rumours by now you'll probably never buy it – and streaming services are choking the life out of CD sales.
But punters might be tempted back if they can pick up three CDs for $20 or less (which is why we have our Bargain Buy pages).
However even that seems to be coming to the end of its life.
Very recently someone highly placed in the music business indicated that by the end of 2016 very, very little music would be coming out on CD. It's download, streaming and vinyl for collectors as rock'n'roll – which was founded on hit singles and graduated to albums when it became rock – heads towards its 65th birthday.
The most interesting reissues have been those where the listener gets more for their interest, loyalty and curiosity. Sets which include rehearsals, outtakes, different versions and so on. As long as they are interesting and actually add to your knowledge of the artist.
Here we look at 12 reissues from the past year which we recommend, in some cases for those reasons above, and in other instances simply because they remind you of how important that album or the artist was, and perhaps even remains.
We didn't hear every reissue, so if there were one or two which took your fancy, feel free to post a pithy comment.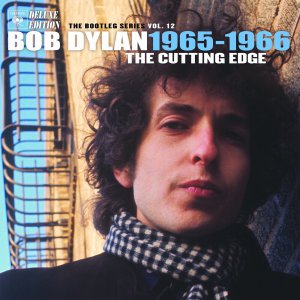 Bob Dylan; The Cutting Edge, 1965-1966: Dylan's Bootleg Series reached volume 12 with his six CD set which found him reconfiguring the co-ordinates of folk into rock.
This was an extraordinary period and the music across these discs of rehearsals (and sometimes lightning bottled in one take) is essential for anyone wishing to understand how genius works.
At the time we said this: "The question isn't, 'Why would you want to spoil your memory of some great songs by hearing all of this?' Rather, it is, 'Why would not want to hear the working drawings of genius?' "
To read our original article go here.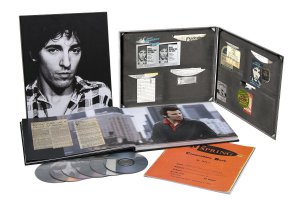 Bruce Springsteen; Ties That Bind, The River Collection: Critics may have been divided over Springsteen double album The River in '80 (most erring to the favourable, but with reservations) but it sprung crowd-pleasing hits like Hungry Heart and Sherry Darling and in many places still had the emotional depth of its predecessor Darkness of the Edge of Town.
Springsteen originally presented a different album, The Ties That Bind, and this box of four CDs and more than four hours of video (studio, a doco, live) pulls everything together from The River/Ties and outtakes when the Boss was at watershed.
We said, "everywhere on these four discs you can hear how Springsteen refined ideas across songs and lifted old lines into new contexts. He gives his all however and even on minor songs he sounds like a man thinking this could be his last shot at glory."
To read our full article go here.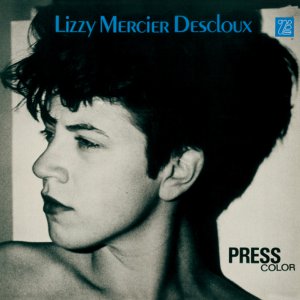 Lizzy Mercier Descloux; Press Colour: Sometimes a reissue doesn't shout quite as loud as Dylan and Springsteen, as with this single disc collection by a woman who was a minor figure in the whole Downtown NYC scene in the late Seventies alongside Patti Smith, Talking Heads, Lou Reed and the Ramones.
She arrived from France as a punk and poet, taught herself guitar and made barely a ripple at the time. But the 18 songs on this well presented collection with excellent liner notes makes the case for her jerky, anxious punk style -- with smatterings of disco -- to be given reconsideration.
On release we said, "With a Ramones-like economy (these 18 songs run to only 46 minutes, the shortest being the Wire-like Nina con un tercer ojo which doesn't quite make 60 seconds), Mercier Descloux never outstays her welcome . . . and most often you wish for more from these complete, self-contained miniatures".
To read the full review go here.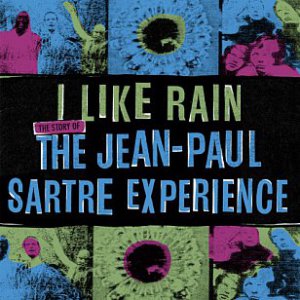 JPSE; I Like Rain, The Story of the Jean-Paul Sartre Experience: Fire Records out of the UK is doing an excellent line in reissues but also released the new Chills album Silver Bullets.
This, the complete works of JPSE, is a reminder of just what a fascinating band they were as they melded pop and rock with psychedelic rock and even the sound of Manchester baggy.
Of this we wrote: "the breadth of their vision, and the fact they wrote many great, memorable songs make this a real top-shelf collection".
To read the full review go here.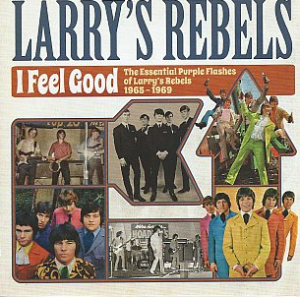 Larry's Rebels; I Feel Good: Auckland collector and archivist Grant Gillanders has released dozens of compilations of artists and bands of the Sixties and few were more deserving of the treatment than this group who sprung a number of Kiwi classics and walked a line between ballads and ballsy rock.
Subtitled "The Essential Purple Flashes of larry's Rebels 1965-1969", with excellent liner notes and a tie-in vinyl edition A Study in Colour, the band finally got their full profile back beyond the hits.
At the time we wrote: "this chronological account shows a damn fine band which was dab hand at adapting material by others for their own purposes".
To read the full article go here.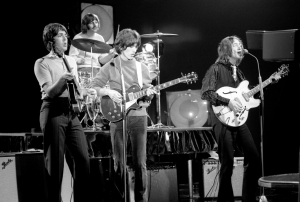 The Beatles, 1+ : Although there's not a lot more to be said about the music (which doesn't stop people still writing books), the films of the Beatles as collected here (this being the 1 hits album with two discs of film clips, live footage and recently created videos) remind you just what a command of the visual medium they also had . . . and how they treated miming for television promo clips with casual disregard, especially when stoned as they obviously were in '65-'66. An enjoyable visual journey through their changing faces and with a great, remastered soundtrack.
Of this we said: "Feel the excitement of Beatlemania, thrill to A Hard Day's Night, see John and Paul obviously stoned as they mime hits in '66, watch them get psychedelic in Strawberry Fields Forever, sing along with All You Need is Love, clench your fists during the electrifying Revolution, observe them pulling apart . . . "
To read the full review go here.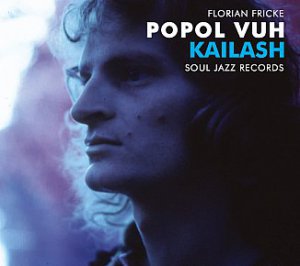 Florian Fricke; Popul Vuh/Kailash: Keyboard player and composer Fricke was in the German band Popul Vuh whose most well-known work was for haunting soundtracks to films by Werner Herzog (notably Aguirre and Fitzcarraldo). This double CD which also comes in a version with a DVD collects his solo piano work and impressionistic world music, all of which is quietly spell-binding.
Of this set we said: "a fine and concise tribute to man whose music shaped the way we could see and hear the world: whether it be the past, present or, oddly enough, that unknown future".
To read the full review go here.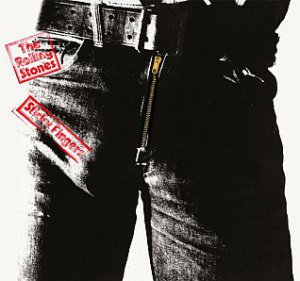 The Rolling Stones; Sticky Fingers: The double CD version of this reissue came with live material, alternate versions and some acoustic tracks which rounded out the picture of band at the bottom of an abyss as the Seventies dawned but still reaching for the stars.
We said: "The album is aural debauchery which captured the condition of the era. It is soaked in sex (Brown Sugar), drugs (Sister Morphine, Dead Flowers, the nodding-off Moonlight Mile), blues-based rock'n'roll (Bitch) and damaged-sounding country music (Sway, the world-weary Wild Horses)".
To read the full review go here.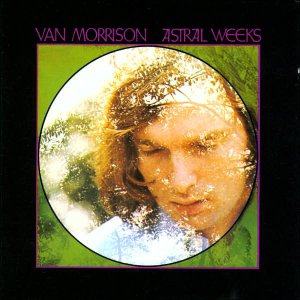 Van Morrison; Astral Weeks, His Band and the Street Choir: These two albums were when Morrison captured something rare in the ether with his blend of Celtic soul, punchy jazzed up rock and deeply felt personal mysticism.
In their own they are essential, but the expanded editions includes discarded versions which others would have been proud to claim.
Of these we said: "During this period Van Morrison was exploring the mystical and his dancing soul with equal ease and accomplishment. These albums will make you feel good even today . . ."
To read the full article go here.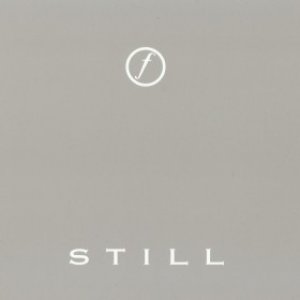 Joy Division; Still: Both of their album Unknown Pleasures and Closer were remastered and reissued, but our attention turned to this less familiar collection of outtakes and the recording of singer Ian Curtis live, just days before his suicide. The songs ring with uncomfortable resonances knowing what followed.
Of this we said: "As he screams over and over "dance, dance, dance to the radio" you know this is not the dance of life. It's the dance of that ever-present other. And he knew it".
To read the full article go here.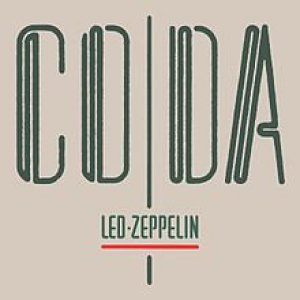 Led Zeppelin; Coda: The Jimmy Page-curated remastering and re-issuing of Led Zeppelin's catalogue was mostly disappointing when it came to the "bonus" material, which was largely just irrelevant.
Oddly enough though it was this, their final cobbled together album after drummer John Bonham's death, which included the most interesting material across two extra discs.
As we said: "this driftnet trawl through their vaults is actually more interesting than it once was".
Read the whole review here.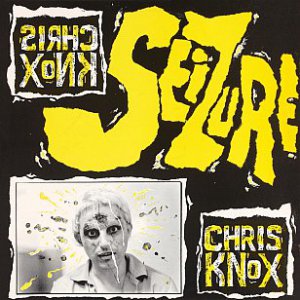 Chris Knox; Seizure: The reissue of all of Chris Knox's solo work and the Tall Dwarfs' albums (with Alex Bathgate) got off to a great start with this cornerstone and even highly approachable album of Knox's eccentric genius.
Of it we said: "Remastered from the original tapes and re-presented in the original cover from its first pressing, this contains pop-length hints of Knox's musical breadth from Sixties-influenced pop and ballads to lo-tech indie.rock and serious thrash . . . with loops.
Fifteen slices of fractured, idiosyncratic genius from '89".
To read the full review go here.