Graham Reid | | 1 min read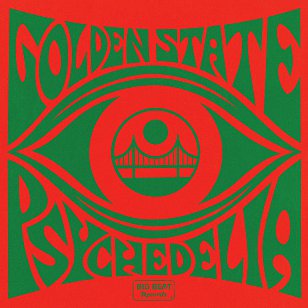 The Golden State of the title refers to a top flight but largely obscure Bay Area studio run by the little known Leo De Gar Kulka and the various artists could rightly be described as equally obscure and little known . . . unless in the mid to late Sixties you were in that part of San Francisco and happened to see bands like the Goody Box, the Carnival, the Bristol Boxkite, the Short Yellow and so on.
If you did and were wondering if any of these bands' members went on to greater things then the extensive liner essay by Alec Palao will confirm that as a resounding, "No".
It seems Ace Records bought the Golden State catalogue in 2006 – producer De Gar Kulka died in '98 aged 77 – and since then have been judiciously releasing compilations, some under the title Nuggets from The Golden State.
"Nuggets" there is the key word because although De Gar Kulka was one of those, "throw 'em against the wall and let's see what sticks" kinda guys he seemed to have an ear for SanFran bands on the cusp of garage rock and the emerging psychedelia.
When others signed Electric Prunes, Blues Magoos, Blue Cheer and their ilk, he wasn't going to chance missing a band destined for greatness and although he was in his late 40s and a buttoned-down, avuncular figure he was happy to take a punt on the Tow-Away Zone, the Seventh Dawn, the Royal Family (yes, dressed in frock coats and faux-Anglo clobber), Celestial Hysteria . . .
This was an era when trippy rock might only last a few minutes so here are 25 songs (many previously unreleased) of mixed interest from Golden State: the Immediate Family get into a little drone rock with organ on Rubaiyat, Carnival break out the fuzzbox funk on Meditorium (and bang on about "society"), Celestial Hysteria sound a chip off the old Airplane/Steppenwolf (with lead singer Mary Hazlewood) and actually played at the Fillmore, Magician deliver the menacing Fuck For Peace which was influenced by Velvet Underground and a very bad trip . . .
The Bristol Boxkite – who could clearly play – sound to have had the most commercial potential for their electric-folk and vocal harmonies. But their songs very rarely rest in one tempo or idiom so . . .
The Short Yellow's Hand Full is unusual. It starts like some weird folk thing (which it reverts to from time to time) but is actually a belter where Sandy Gurley yells, "I may be a damn fool but I know I'm a hand full . . ."
The Goody Box obviously liked In-A-Gadda-Da-Vida because . . .
As always on such compilations you hear some great guitarists who mastered the art of psyched-out solos (Tom Noyer in Seventh Dawn with their sole track), and you might even wish a few of these musicians might have got further than a couple of singles.
Interesting if non-essential . . . and it proves again what a slippery wall it is to throw songs against.