Graham Reid | | 1 min read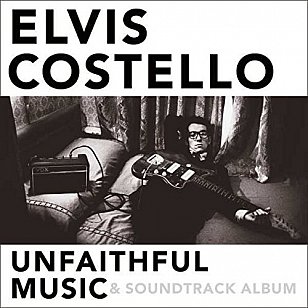 Elvis Costello's non-chronological, episodic and extremely large (666 pages of hefty paperback) autobiography Unfaithful Music and Disappearing Ink is a fascinating insight into his life in music with one proviso: You have to be something of a fan, and be prepared to follow his story down narrow alleys of family history.
A chapter which begins with him the late Seventies can end up with an account of him as an early teen spending the day with his singer/musician father bringing home pre-release acetate copies of the first Beatles' singles from Dick James -- the Beatles' publisher -- to learn.
Costello Snr (Ross MacManus) sang with the Joe Loss Orchestra at the same Royal Command Performance as the Beatles "(the rest of you just rattle your jewelry") but also had a fascinating private life . . . about which he nursed secrets until almost his dying day.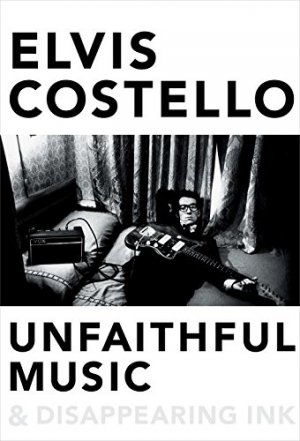 Throughout the book, songs interweave with stories; Costello is frequently the fan, equal and collaborator with many great musicians whose paths he crossed (the late Allen Toussaint, Paul McCartney, Burt Bacharach); as at home writing about his love for big bands as much as country; somewhat dismissive of some punk-era peers and throughout refers to a number of his own songs which will be largely unfamiliar to those who only know his hits and key album tracks.
Which is where this 38-song double CD compilation comes in. It pulls songs (not chronologically, of course) from throughout his career.
So here are a few obvious hits (Watching the Detectives, Oliver's Army etc) and excellent album tracks (Man Out of Time, Beyond Belief and Almost Blue from the Essential Elsewhere album Imperial Bedroom).
Songs from albums with the Brodsky Quartet and the Roots are alongside lesser-known items like My Dark Life with Brian Eno, Stranger in the House with George Jones, a previously unreleased April 5th with Rosanne Cash and Kris Kristofferson, some B-sides and unfamiliar album tracks which have awaited discovery (notably those from his Brutal Youth album).
For fans there aren't quite enough obscurities here, but for those who missed a number of his album – especially the more recent North, Sacred Profane and Sugarcane, National Ransom and Wise Up Ghost – this is further evidence of the breadth and depth of his songwriting across 35 years.
Handy to have if you are undertaking the book which, despite its narrative-shuffling nature, ultimately proves to be a rewarding insight into his life and music.
And the uncredited final track is him reading from what he calls scraps of paper from his wastebasket while writing it. This is it.
Sketches from Unfaithful Music and Disappearing Ink