Graham Reid | | <1 min read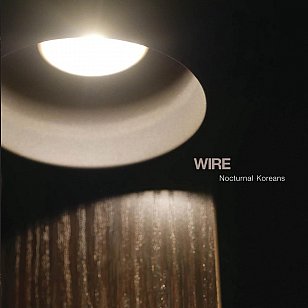 Few, if any, British post-punk bands have been as consistently inventive as Wire who began life as fascinatingly minimalist outfit (on three defining albums in fewer than two years after late '77) and evolved into something akin to an indie pop-rock/art project.
For their recommended 2013 album Change Becomes Us, they revisited ideas from their earliest days in a challenging reinvention and the eight songs here come from sessions for last year's self-titled outing.
With an economy redolent of their heyday, they extend their palette from Cure-like pop (the title track) and taut sonic stabs (Numbered which conjures up those early albums) into dreamscapes (Forward Position), elegant pop (the political Internal Exile), shoe-gaze (Pilgrim Trade) and refined and radio-friendly pop-rock (Dead Weight).
With aural colour from lap steel and trumpet.
They still offer disconcerting images ("Five miles out from
 the runaway ramp, drug impaired drivers
 lost in the woods") but if Wire presented a challenge for the casual listener in the past decade, this collection – aside from the bizarre Fishes Bones – has a humanity and seductive production.
A rewarding incarnation of Wire, although the brevity (26 minutes) and the circumstances of its creation suggest a transitional album.
There is an archived interview with Wire at Elsewhere here.