Graham Reid | | 1 min read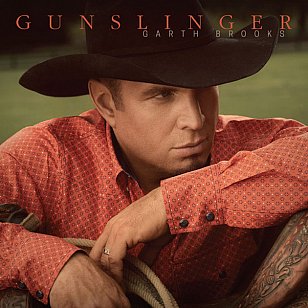 When Garth Brooks emerged in the Nineties and professed as much love for rock bands like Kansas and Kiss as the country legends he invited immediate derision from critics who looked for something they called authenticity. And this marketing graduate wasn't it.
Well, Brooks was simply being an honest product of his generation and it wasn't the music of those Middle American rock bands he was necessarily impressed by but the way they delivered a crowd-pleasing stadium show.
And Garth – who swung on rope ladders, had great lighting and delivered rocking-out country music – sure did that. Even when he came to New Zealand and lost money doing so, he pulled out all the stops at the Supertop.
Those who dismissed Brooks didn't quite get what he was up to musically either: he wrote songs from the heartland for sure but he addressed domestic abuse, the hard edges of life and celebrated hard working people.
He was no Hank Williams and was never going to be, but he rarely went down the low path into singing bellicose, chest-beating patriotic songs like many of his peers and those who have followed him. We are seeing the worst of their kind post 9-11 and in that context Brooks still sounds like a voice working the tradition of mainstream country (sometimes with a rock band as on the broody and angry tribute to individuality on Pure Adrenalin).
Here he doesn't mess the with popular – but not populist – template and sings about honky-tonks, sex (Baby Let's Lay Down and Dance), buddies and beer and the girl in the kitchen wearing his shirt (Cowboys and Friends), an insider-job robbery in a casino (Bang! Bang!) and comes of as an amalgam of the Eagles and Springsteen on 8Teen.
Brooks has long been a good co-writer and calls in others here like Bobby Wood for the string coloured and sentimental ballad He Really Loves You.
There are some duffers here (Weekend stands out in this regard as pretty flaccid and makeweight, more Jimmy Buffet than necessary) and as always, it's easy to point to other artists who have a great reach in this crossover between rock and country (Chris Stapleton comes to mind).
But, at 55, Brooks still sounds like a contender who knows he has to put up or shut up.
After he fell from wide acceptance – that misstep as Chris Gaines – Garth Brooks was once again forced to step up, and he's done that repeatedly.
This is a very good Garth Brooks and mainstream rocking-country album, and that's probably still an unpopular opinion about a man many love to hate . . . without actually listening to him.