Graham Reid | | 1 min read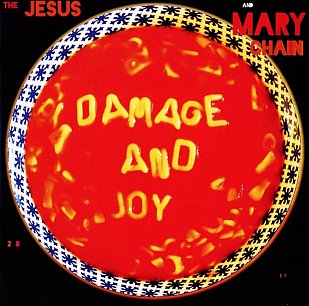 One the interesting things about post-punk bands like
Wire
is how they acknowledge and sometimes even refer to their past, but use it as a platform to push into other areas.
You can't really say that about too much of this new JAMC album, their first in almost 20 years.
Their take on fuzzed-up classic but often downbeat pop remains intact – if recorded a bit more spaciously – and half the songs here are re-hits of previously released material (most little heard admittedly, as for those from the Reid brother's sister Linda's album Sister Vanilla).
When Wire raided their vaults for Change Becomes Us, they overhauled their sound, but the Reids have a valuable template which they don't want to mess with too much.
The Beach Boys + Ramones + girl groups + Velvet Underground is the starting point.
So even when Isobel Campbell joins them in a couple of places we are still in a slight variation of their heyday.
Over the 15 song haul this too often sounds bloodless and even casually dismissive. That latter quality has always been evident, but when they soaked it in feedback it sounded wilfully adolescent, stroppy and cooly indifferent. Here too often it sounds like they are going through old (e)motions.
Their complaints sounds manufactured and the new take on Can't Stop the Rock is plain dumb.
Because they are a pop band at heart the hooks can grip, Black and Blues with Sky Ferreira is a casually delivered standout if generic JAMC.
Obviously it's not without its highpoints but this too often scatters its gifts parsimoniously.
If you aren't an avid fan you might consider this their lesser Chinese Democracy. With guests to elevate it.
For a look back at the best of Jesus and Mary Chain at Elsewhere go here.