Graham Reid | | 3 min read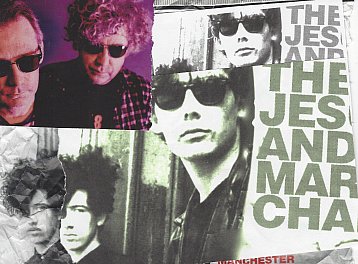 The most unexpected thing about The Jesus and Mary Chain's debut album was that they made it at all.
When they first started playing live their sets barely broke the double-figures minute mark.
In part that was because they'd sometimes take the stage claiming to be the support band and get on and off before anyone twigged.
But albums they did make, half a dozen between the mid-Eighties and late-Nineties, and now comes Damage and Joy due in a fortnight.
And it's their first in 18 years.
Huh? So, what you bin doin' then, bra?
The formerly fiery relationship between the protagonistic/antagonistic Reid brothers -- think the fractious Ray and Dave Davies/Noel and Liam Gallagher siblings -- "seems to have mellowed" according to Jim Reid.
"[Me and bruvva William] weren't trying to kill each other for a change".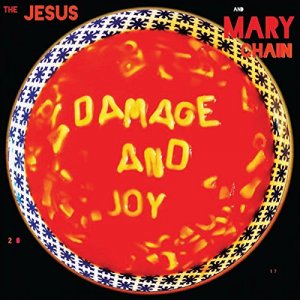 "We were actually making each other cups of tea
"Well, I put some some powdered glass in his tea, but he still seems to be alive."
Oh, yes, ho ho publicity blather and all that but . . .
It's the noise that counts so . . .
How to play catch-up and buy into the JAMC story so far?
Some tips . . .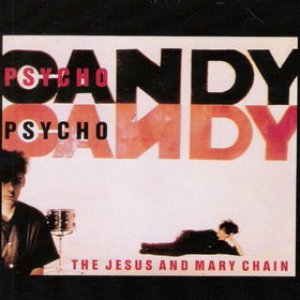 Psychocandy (1983)
The impressive debut (with Bobby Gillespie later of Primal Scream on drums) wherein Scotland's Reid brothers Jim and William introduced their brand of loud, discordant feedback-infused guitars to classic pop structures.
They drew as much from the Beach Boys and Phil Spector's girl groups – similar reference points as the Ramones but with them sometimes grindingly slower – as they did Velvet Underground (the latter on Some Candy Talking).
UK shoegaze was invented here, and so was the sound of JAMC . . . which they would subsequently refine.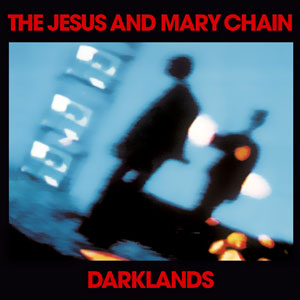 Darklands (1987)
The difficult second album? Maybe not so much as the melodies went up many notches (the soaring Happy When It Rains), searing guitars came down sometimes (the title track) and a tastefully used drum machine came in after Gillespie's departure.
The influences were occasionally more from Lou Reed's VU and solo ballads (Deep One Perfect Morning, Nine Million Rainy Days).
But behind the indie.rock bluster JAMC were essentially a dark power pop-rock band (April Skies).
Critics were unimpressed . . . but they were wrong: Darklands is essential if you enjoy shameless, fist-pumping indie.rock.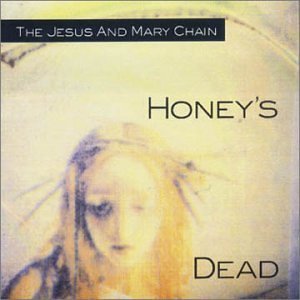 Honey's Dead (92)
However critics were right to dismiss their third album Automatic ('89) which might have been retitled Autopilot, even if fans loved it and Americans finally got it when the generic New Wave pop single Head On took off.
The Yanks might have recoiled at the opener on this next and much better album: Reverence offers, "I wanna die like Jesus Christ" although the album divided critics and loyalists.
Yes, the howl, whispered menace and feedback returned but at its best this slewed straight into screamadelic grunge. Still power pop but a bit mannered.
However it was great fun . . . and that was a rare commodity at the time. It stands up.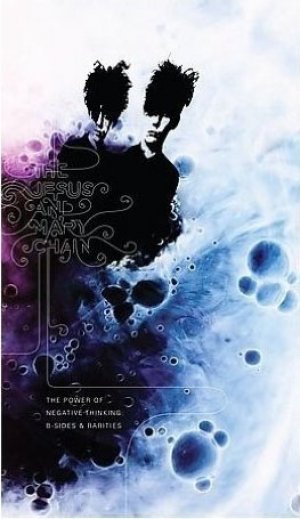 The Power of Negative Thinking; B-Sides and Rarities (2008)
If those first three persuade you, then the other studio albums are out there . . . but this four-CD set could be your next step.
Their sources are on display in the covers (Bo Diddley, Beach Boys, Motown, Howling Wolf, the hot young Elvis, Thirteenth Floor Elevators) and the unexpected oddities (Prince's Alphabet Street?) alongside acoustic demos of their classic singles, B-sides not on albums and so much more.
In fact you could start here and work back.
Rewarding and thoroughly enjoyable in its own right.
Also: You can score the first five JAMC studio albums at JB Hi-Fi in the budget-priced Rhino Original Album Series which includes all the first three above, plus Stoned and Dethroned from 94 (with guests Shane MacGowan of the Pogues and Hope Sandoval of Mazzy Star).
Shoegaze sometimes but, given the right ingredients, JAMC were always skygaze too.