Graham Reid | | 2 min read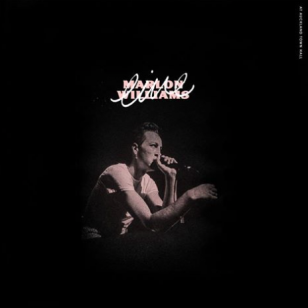 More than just a memento of last year's sell-out concert in May, this cleanly recorded set launches Marlon Williams' turangawaewae tour (dates below) and perhaps after that allows him to put some of his more cathartically beautiful material behind him and look ahead.
Here with the excellent Yarra Benders – capable of everything from the most delicate piano ballads to scouring guitar noise where relevant – Williams' glorious voice gets the showcase it deserves where he makes it all sound so effortless.
Given by this time he had his superb Make Way for Love album behind him but still fresh, as well as a previous release and some singles, he had a terrific catalogue to draw on, yet also added an unexpected treatment of Yoko Ono's Nobody Sees Me Like You Do and Barry Gibb's Carried Away.
As mentioned when we reviewed Make Way for Love, Williams' writing encompasses subtle suggestions of Pacific love songs (Make Way For Love) alongside the bedrock of ballads which touch lightly on country music, and of course the rocking Party Boy with its spooky and barbed rockabilly soul.
He conveys hurt with depth (the exceptional Nobody Gets What They Want Anymore) but also brings menace when the lyric takes him that way (Vampire Again) and is perhaps just a hit single away from international acclaim on a Chris Isaak scale.
Williams is sometimes a creator of moods rather than songs with a traditional verse/chorus structure (I Know a Jeweller, Everyone's Got Something to Say, I Didn't Make a Plan) and that sense of occasion is evident in concert, yet also translates well here . . . and the hushed audience responds by its silence and respectfulness.
Anticipation is high for his new album of course and doubtless after this tour he will have the time to write, and will have new personal maters to deal with.
Meantime this album – available on vinyl at shows I believe – is a lovey addition to his small but increasingly essential catalogue.
MARLON WILLIAMS' TURANGAWAEWAE TOUR
the concerts are all-age shows
Thursday 7 February Regent | Greymouth, NZ
With Emily Fairlight

Friday 8 February Neudorf Winery | Upper Moutere, Nelson, NZ
With Don McGlashan + Emily Fairlight

Sunday 10 February Regent Theatre | Dunedin, NZ
With Don McGlashan + Emily Fairlight

Saturday 16 February Villa Maria Winery | Auckland, NZ
With The Auckland Philharmonia Orchestra, Don McGlashan + Emily Fairlight

Monday 18 February Opera House | Whanganui, NZ
With Emily Fairlight

Tuesday 19 February TSB Theatre | New Plymouth, NZ
With Emily Fairlight

Thursday 21 February War Memorial Theatre | Gisborne, NZ
With Emily Fairlight

Saturday 23 February Black Barn Vineyards | Havelock North, NZ
With Don McGlashan + Emily Fairlight

Sunday 24 February Luna Estate | Martinborough, NZ
With Don McGlashan + Emily Fairlight

Wednesday 27 February Memorial Centre | Queenstown, NZ
With Emily Fairlight

Thursday 28 February Civic Theatre | Invercargill, NZ
With Emily Fairlight

Sunday 3 March Town Hall | Christchurch, NZ
SOLD OUT