Graham Reid | | 2 min read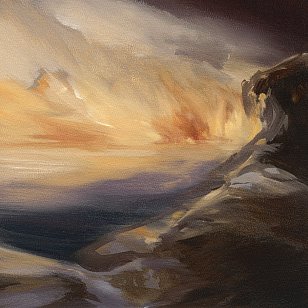 From time to time Elsewhere will single out a recent release we recommend on vinyl, like this one which comes as double vinyl in a gatefold sleeve with a lyric sheet . . .
Every now and again a 21stcentury psychedelic rock band emerges with its roots in the classic late Sixties/early Seventies sound of mind-expanding music with a widescreen delivery.
Elsewhere has long had an affection for Seattle's Sky Cries Mary who emerged in the Nineties and continue to this day, and certain Meat Puppets albums. And when Flaming Lips nail it (as they did with American Head last year, one of our best of the year selections) they are unbeatable.
Into that rare company is Besnard Lakes out of Montreal who have been reaching for the wide spiritual sky for almost 20 years now across five albums full of dreamscape, melodic psyche-rock, some of which have been nominated for Canada's Polaris Music Prize.
So this band around husband and wife team of Jace Lasek and Olga Goreas have some real pedigree and experience, and it all comes together on their first album in five years, the gloriously cineramic The Besnard Lakes Are The Last of the Great Thunderstorm Warnings.
Lasek's falsetto (alongside his wife's gravity-free voice) will appeal to those who fell for American Head, but here with a more grandiose backdrop of synths, discreet elements of everything from dream-pop shoegaze, quivering ballads and epic prog to passages of minimalism, an oceanic wash of electronics (n the closing title track) and songs which build to soaring crescendoes (or can be as poppy as the Cowsills as on Our Heads, Our Hearts on Fire Again), Besnard Lakes ambitiously stake out their own territory.
And possess it.
There is real depth here too: on the aching grandeur of the almost hallucinatory Christmas Can Wait inspired by the death of Lasek's father; The Father of Time Wakes Up which alludes to Prince . . .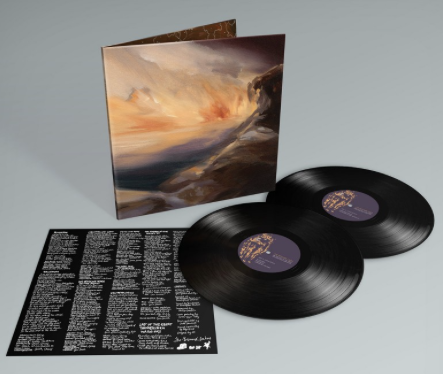 And, as with American Head, that tempered sadness adds emotional breadth to this suite of crafted psychedelic prog.
The Besnard Lakes Are The Last of the Great Thunderstorm Warnings comes as a double gatefold vinyl album where the sides are entitled Near Death, Death, After Death and Life.
When that overdue cheque comes in, this vinyl is what it will pay for.
.
You can hear and buy this album at bandcamp here.
.

Limited edition vinyl and CD can be ordered through Southbound Records in Auckland.
.