Graham Reid | | 2 min read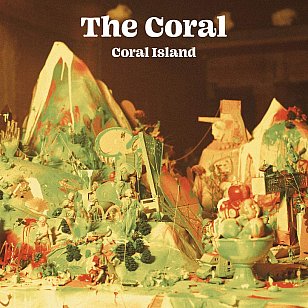 At this geographical distance from the UK it has always been the fact that we are familiar with those at the top of
the British pop
iceberg (
Oasis
,
Blur
,
Pulp
, Elastica etc) but not so much of those below the surface (Shed Seven,
Ocean Colour Scene
, Teenage Fanclub etc).
While every album by the main players would get publicity and reviews, those others sometimes languished, to be chivvied out by enthusiasts and loyalists.
The Coral from the Merseyside suburb of Hoylake, captured considerable attention with their self-titled debut in 2002 when it was nominated for a Mercury Prize . . . but subsequent albums saw diminishing returns until their equally excellent Butterfly House eight years later.
They took a break for a while and their impetus at this distance wasn't regained.
But this expansive slightly-delic double album is the one to come back for.
Despite the occasional narration passages between some songs (in the manner of a more pastoral Ogden's Nut Gone Flake) many of the songs owe nods to American jangle-pop as much as Anglo-folk rock and pop.
The theme running through it is of a fictional coastal town with various characters but while there is a summer feel in places there is also a mood of autumn when the beach chairs are being packed away (in fact among the titles here Autumn Has Come and The End of the Pier – a spoken word piece – which close the first album, and The Ghost of Coral Island, Take Me Back to the Summertime and The Last Entertainer on the second).
The Game She Plays is one of those gently hallucinogenic, shimmering pop songs which captures the change of seasonal mood before the Kinks-like reflectiveness of Autumn Has Come and The End of the Pier.
Now in their Forties (or near as dammit), the Coral here address their broad subject with a sense of nostalgia for the promenades and piers, and the music of the past also.
The Ghost of Coral Island is another spoken word piece about the band playing in sad, rundown hotel where the jukebox plays bent records by the likes of Perry Como.
That the following piece is Golden Age – "it's so nice to see you all again" – only adds to the ennui and a remembrance of times past now fading into sepia tones despite "the golden age has just begun".
This is an archetypal British album which doesn't adopt the obviousness of Blur but is more into the subtlety of the Kinks, mid-period Beatles, XTC's Skylarking and Paul Weller's early solo albums like Wild Wood.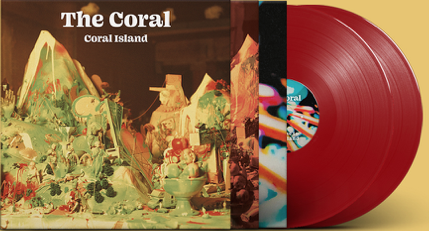 A lovely album of stories, characters, places and memories recalled . . . and delightfully low-key songs which evoke moods as much as add to the loose narrative.
This could be one to get on double vinyl when it becomeds available. It sounds like a real keeper.
.
You can hear this album at Spotify here.