Graham Reid | | 2 min read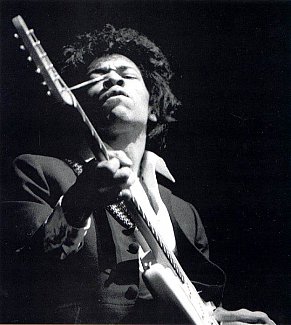 To fully appreciate the impact Jimi Hendrix had, you need to forget the decades of myth-making and t-shirts since his death.
Try to imagine the music world in 1966.
When Jimi crashlanded in London in September that year the Beatles were still a pop band, the Stones had released Paint It Black and Bob Dylan was confusing people with the sprawling double album Blonde on Blonde.
The power trio Cream had formed but their debut was some months away, and in San Francisco the Warlocks had only just changed their name to The Grateful Dead. The Monkees arrived and the psychedelic era was somewhere in the unseen future.
There were radio hits by country singer Roger Miller, Cat Stevens (I Love My Dog), the sensitive Simon and Garfunkel (Sounds of Silence), Petula Clark (age 34!) and Frank Sinatra (Strangers in the Night).
In New Zealand, Maria Dallas won the Loxene Gold Disc Award with Tumblin' Down and Howard Morrison was the Entertainer of the Year.
This was a world unprepared for a black man playing incendiary guitar.
As a 15-year old who loved pop music (it wasn't called "rock" then) I'd have been hard pushed to name another black guitarist outside of Chuck Berry, and he was from a previous time.
Black music meant choreographed Motown, horn-driven funk from James Brown and maybe raw Stax out on the margins.
But a black guitarist who played behind his back, over his head and with his teeth?
That was crazy . . . And thrilling.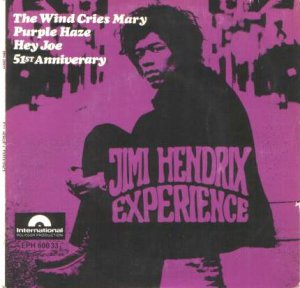 Jimi Hendrix also didn't grow up in public like the Beatles, Stones and Bob Dylan. He arrived fully formed with Dylan's hair, military jackets from Carnaby Street, a lascivious look and blindingly different music.
As a pimply schoolboy I first heard Hendrix on some live-in-London radio show in early '67 that I picked up late at night. He played Hey Joe.
He had me at, "Hey . . ."
When the Hey Joe/ Wind Cries Mary EP was released I skipped out of school, went down to Newmarket and shoplifted it. Call it illegal downloading if you will.
When Are You Experienced was released I stole that too.
That album contained almost too much information to assimilate. Over 11 songs in fewer than 40 minutes he redefined the parameters of what was possible in popular music.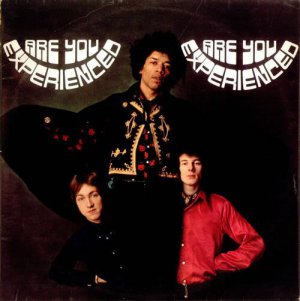 There was fuzzy, riff-laden pop on Foxy Lady; driving rock on Manic Depression; and in Red House he took you into the blues with guitar lines which acted as a counterpoint to his vocals.
There was beauty (May This Be Love) alongside the whining, backwards guitar on the title track, and the free form Third Stone From the Sun paved the way for jazz-rock. I've never stopped listening to it in over four decades, doubt I ever will.
I would argue -- indeed I have -- that this is the greatest debut in rock for the breadth of territory he claimed for himself. It dared others to follow. Few did, even fewer were successful.
The Hendrix story unfolded from there: constant touring; the less interesting Axis: Bold As Love; the double Electric Ladyland which flirted with jazz and included the breathtaking Voodoo Child (Slight Return) and his singular revision of Dylan's All Along the Watchtower; the messy period around Band of Gypsys; Woodstock . . . .
Then dead at 27.
After that Jimi just kept releasing albums: studio jams and radio shows, live concerts and weird bootlegs . . .
I've got a lot of them, but none approach the excitement of what Jimi Hendrix actually meant when, from early '67, he changed the way many of us thought about music.
Hendrix's music epitomised freedom and he defined something called "rock" which was adult, sexual, exciting and searching.
After Are You Experienced I never listened to the Dave Clark Five again.