Graham Reid | | <1 min read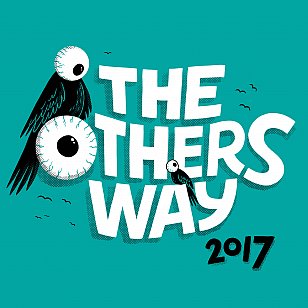 The now annual Others Way Festival in Auckland is a showcase for young and up'n'coming bands alongside a diverse range of more established artists.
Spread over a number of venues in central city -- and coinciding with the Going Global Music Summit this Friday (Sept 1) -- this year sees the re-formed Sneaky Feelings (with a new album under their belts to be released on the day) among the many acts, as well as Elsewhere favourites Lawrence Arabia, Jonathan Bree, Tiny Ruins, Mermaidens, the mighty All Seeing Hand who need to be experienced live, Dictaphone Blues, Gareth Thomas and others.
As a consumer service we print here the programe for the day.
Booking details etc are all below.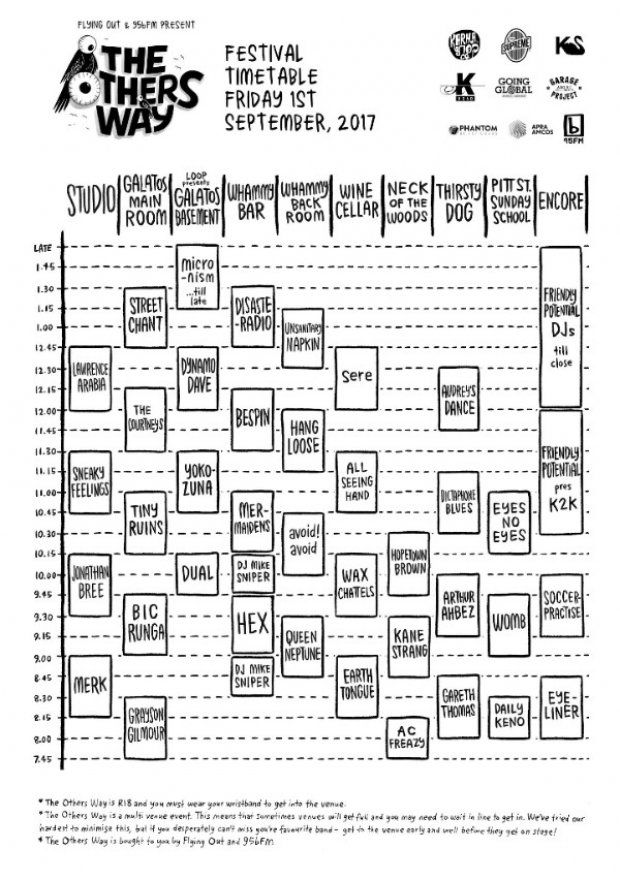 For more details and to book tickets check the website here.