Graham Reid | | 1 min read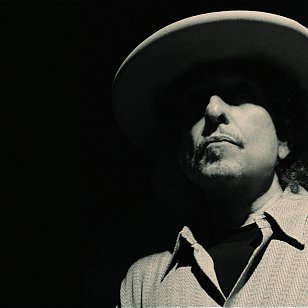 Although there were no photographers and phone photos allowed at the recent Bob Dylan concert in Auckland, the promoters and Dylan's management provided images to the media to cover any articles written.
Unfortunately none of them were of much visual relevance because they were not recent.
But there was such an interesting series of images of the very young Dylan -- just into his 20s when he was the emerging folksinger and soon to be the "spokesman for a generation" -- which we posted here.
And again photos when when he electrified his music and the world (here).
Then we presented another photo essay of Dylan when it all came to a grinding halt and he retreated from the frontline and headed into the country for another remarkable reinvention which came with the John Wesley Harding album in '67.
These were terrific images so it seemed a shame to let them go unused.
Here we have just a few from the end of the first decade in the 2000s when, against the odds he enjoyed a remarkable career reinvention with Love and Theft, Modern Times, and Together Through LIfe as well as releasing the excellent Bootleg Series Vol 8 Tell Tale Signs; Rare and Unreleased 1989-2006 collection.
The troubadour just kept going . . . and getting better.
For more on Bob Dylan at Elsewhere start here. Our review of the 2018 Auckland concert is here.
(All images used with permission)