Graham Reid | | 3 min read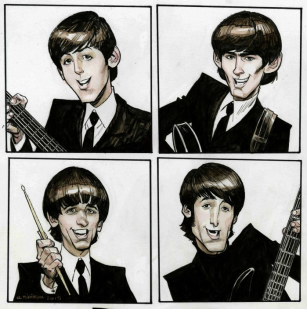 From the moment they first appeared, the Beatles' look was so distinctive that it only took a few scribbles of a black pencil and you had the makings of a mop-top hairstyle.
Often not much more than that appeared in advertisements and on Beatle product.
It was a powerful enough visual signifier.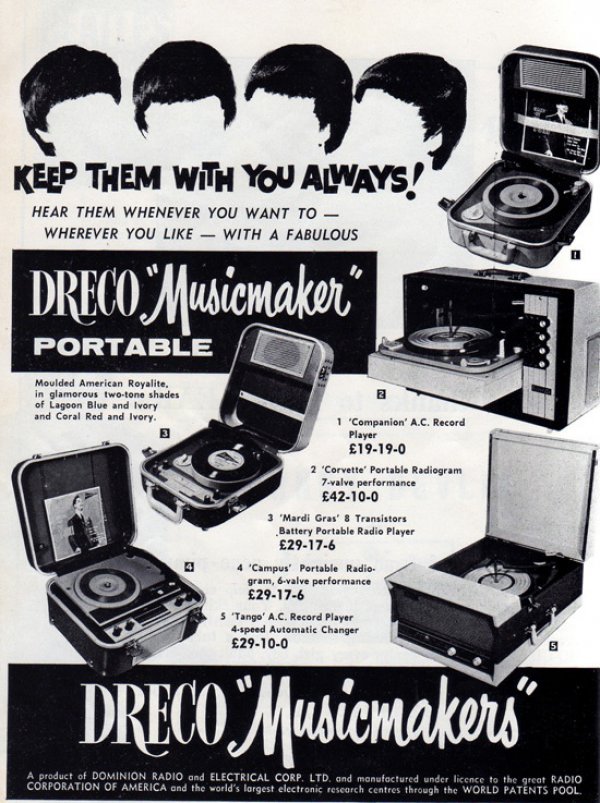 As individuals they were also distinctive so by the time they had got a couple of hits under their belts fans in the UK and then the US were painting portraits and caricatures.
And it has been that way ever since.
There was the Beatles cartoon series on television (great songs, lousy accents, okay kinda Flintstones-like art), caricatures in Mad magazine, the Yellow Submarine movie and more.
The in-house Revolver album cover by Klaus Voorman (which invited parodies) and the X-Box play-along can be factored into this also.
Today there are graphic non-fiction accounts of their lives and, because that has almost run its course, of those around them.
There is a graphic novel of the short life of Stuart Sutcliffe (Baby's in Black) and their manager Brian Epstein (The Fifth Beatles).
Can the Mal Evans story be too far away?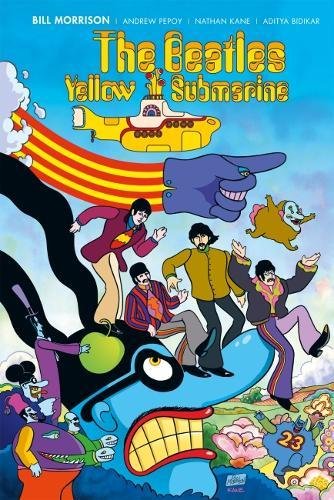 Yellow Submarine – as a comic without the music and in some instances no reference to the songs -- has been done a few times and . . .
So it goes and goes and goes.
We've look briefly at the Yellow Submarine books before, but here is more of The Beatles as cartoon characters . . .
Because when Elsewhere came upon the "graphic novel" The Beatles: All Our Yesterdays – which goes to the break-up and a few pages of solo career lives after that -- we were amused enough by the illustrations from Lalit Kumar Sharma to get this piece together.
We start with the title page in that one (decent text by Jason Quinn) which is one of a series which also includes the stories of Steve Jobs and Gandhi.
We do wonder if you hadn't been told the illustrator was Indian whether you mightn't have guessed that from these caricatures.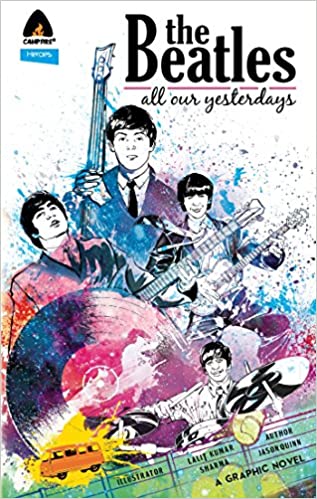 .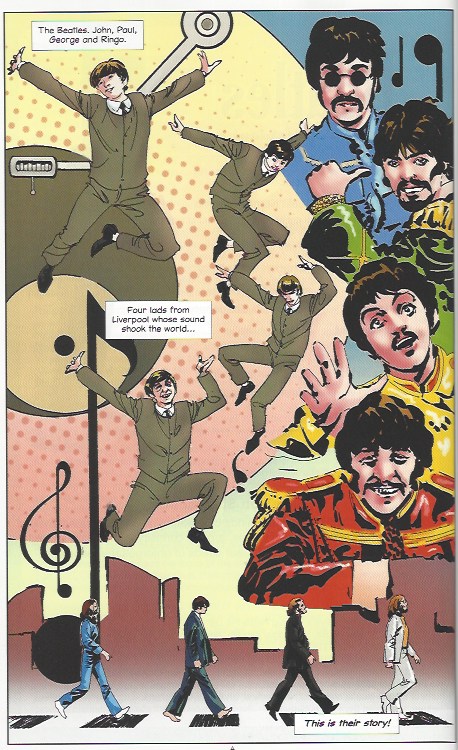 .
And from the same comic, here is the teenage John Lennon, Superhero.
.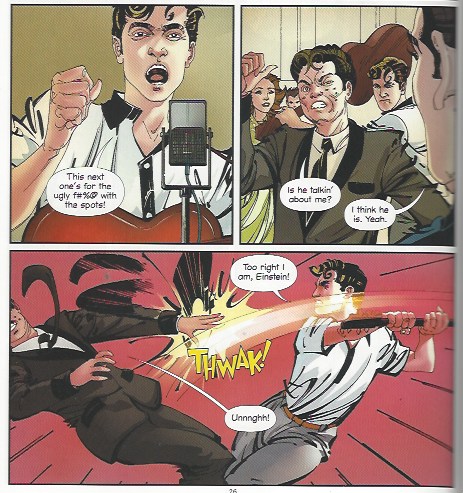 .
From the moody Baby's In Black by German artist Arne Bellstorf (with input from Astrid Kirchherr) where the frames are simple but effective panels and – aside from Lennon's nose – there not a lot of an attempt at visual verisimilitude
.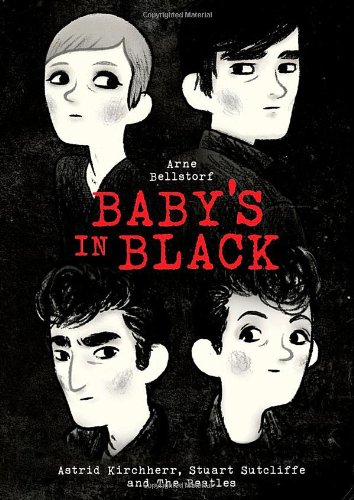 .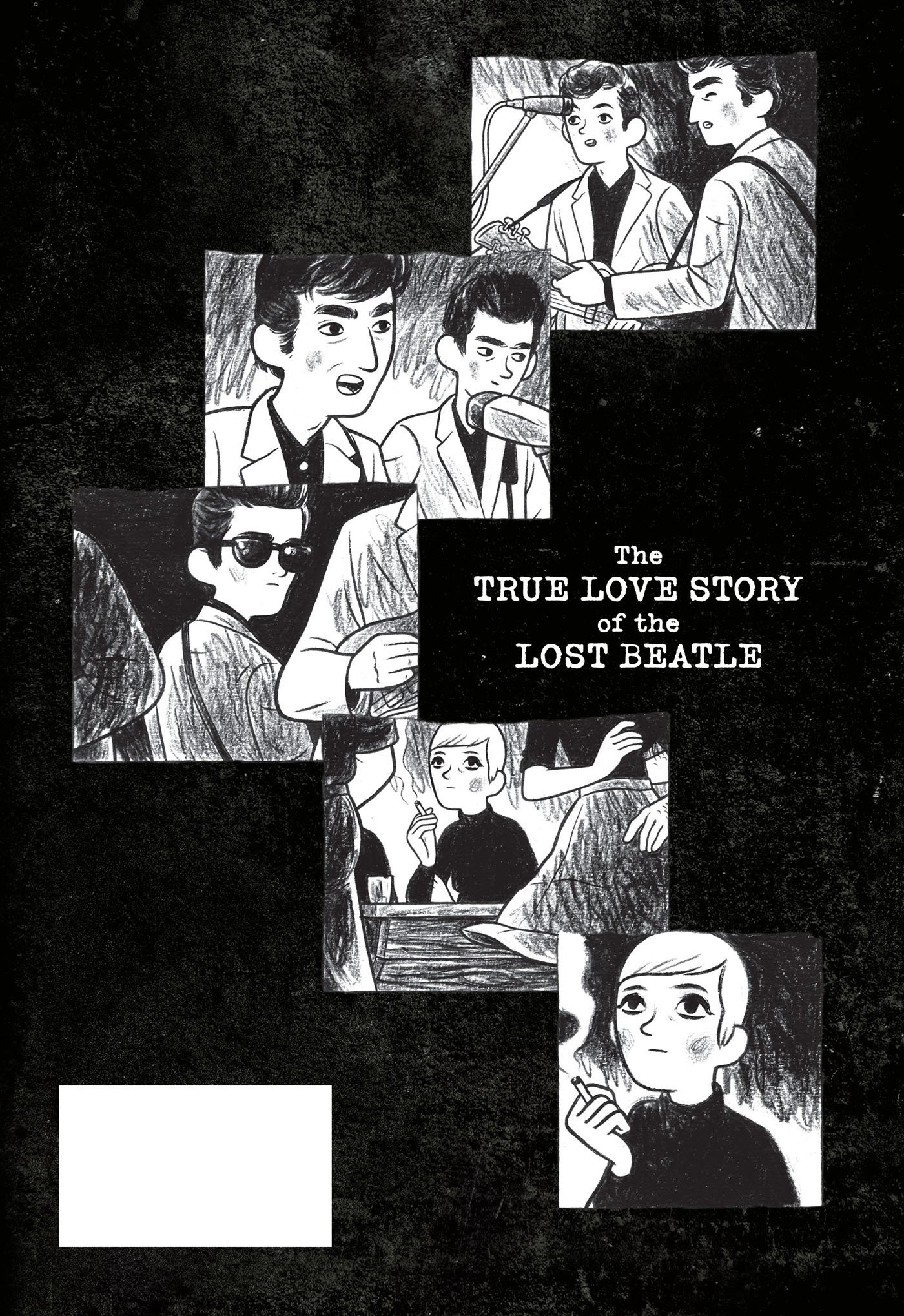 .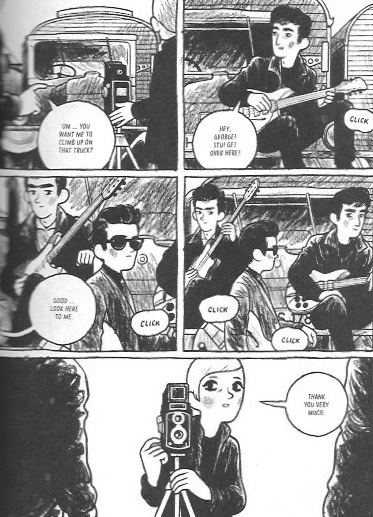 .
From The Fifth Beatles: The Brian Epstein Story. This is a superior volume of art and narrative, and was a #1 New York Times best seller. A very classy production.
.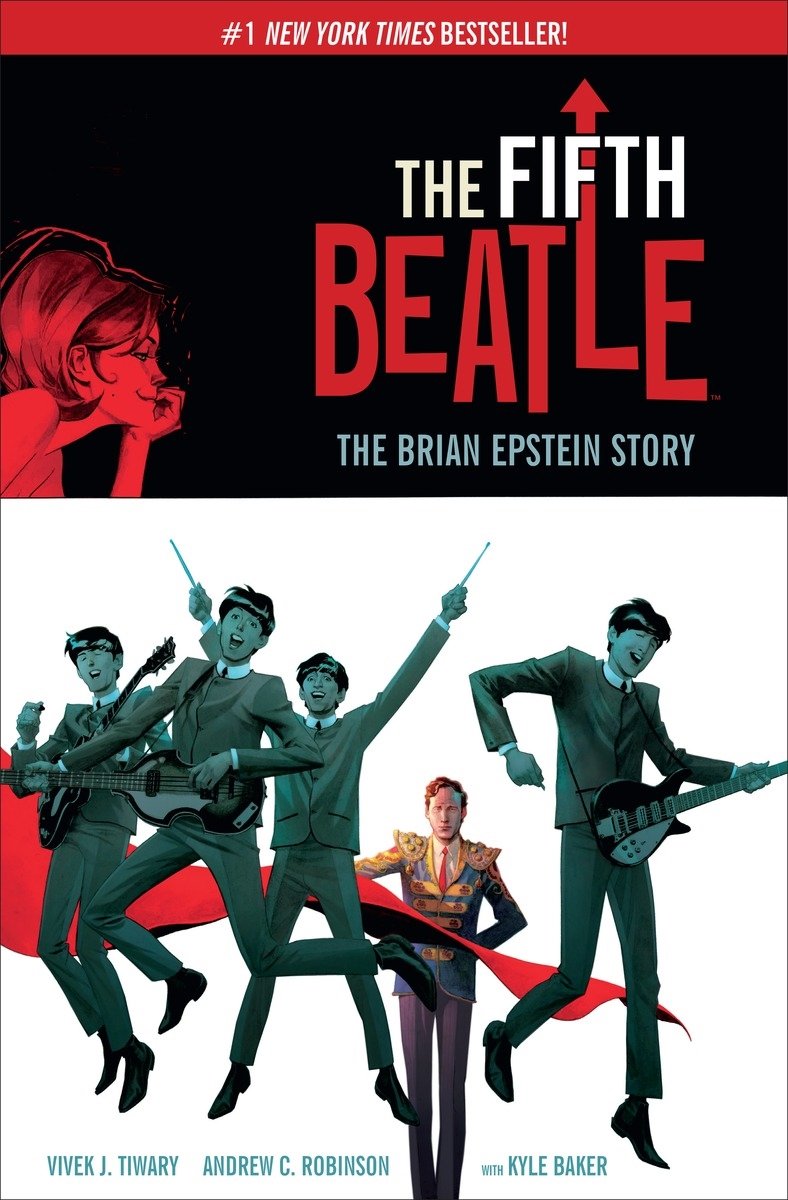 .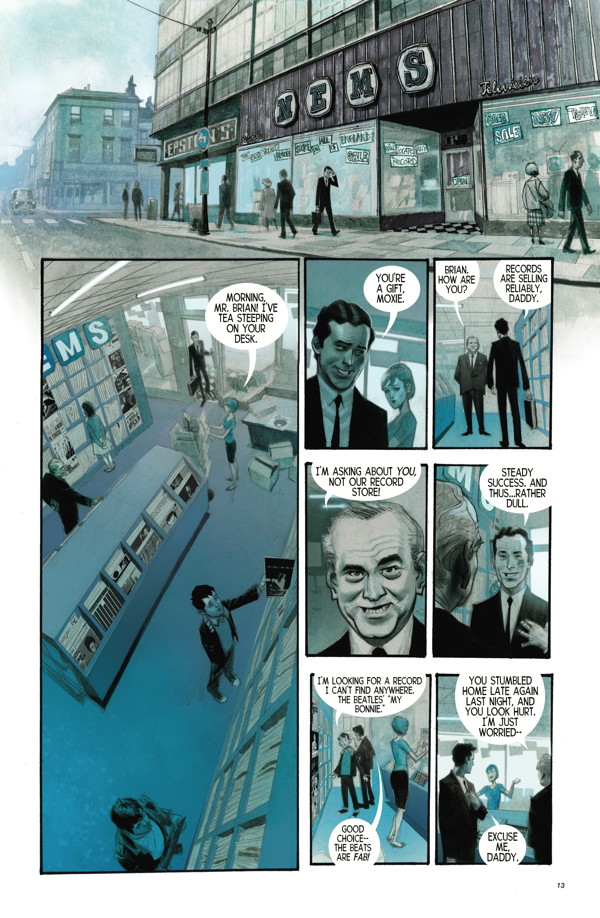 .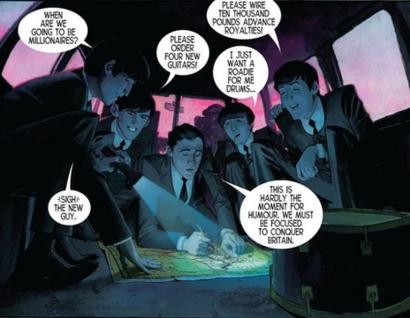 .
And there are, of course, Beatle books for children.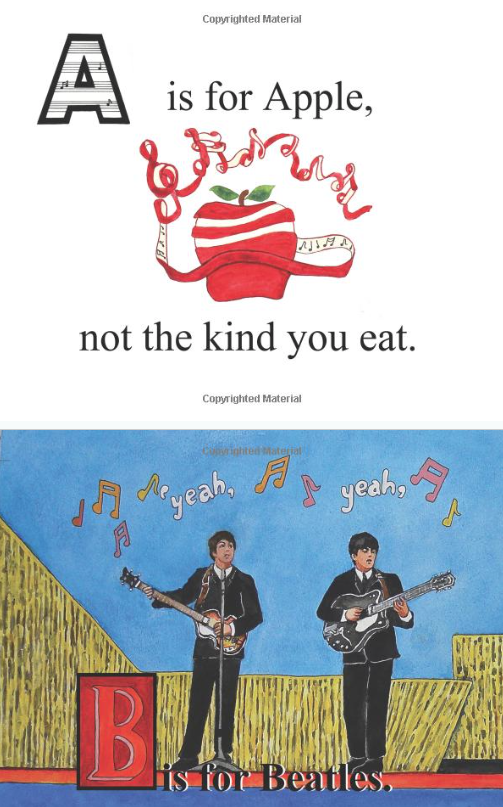 .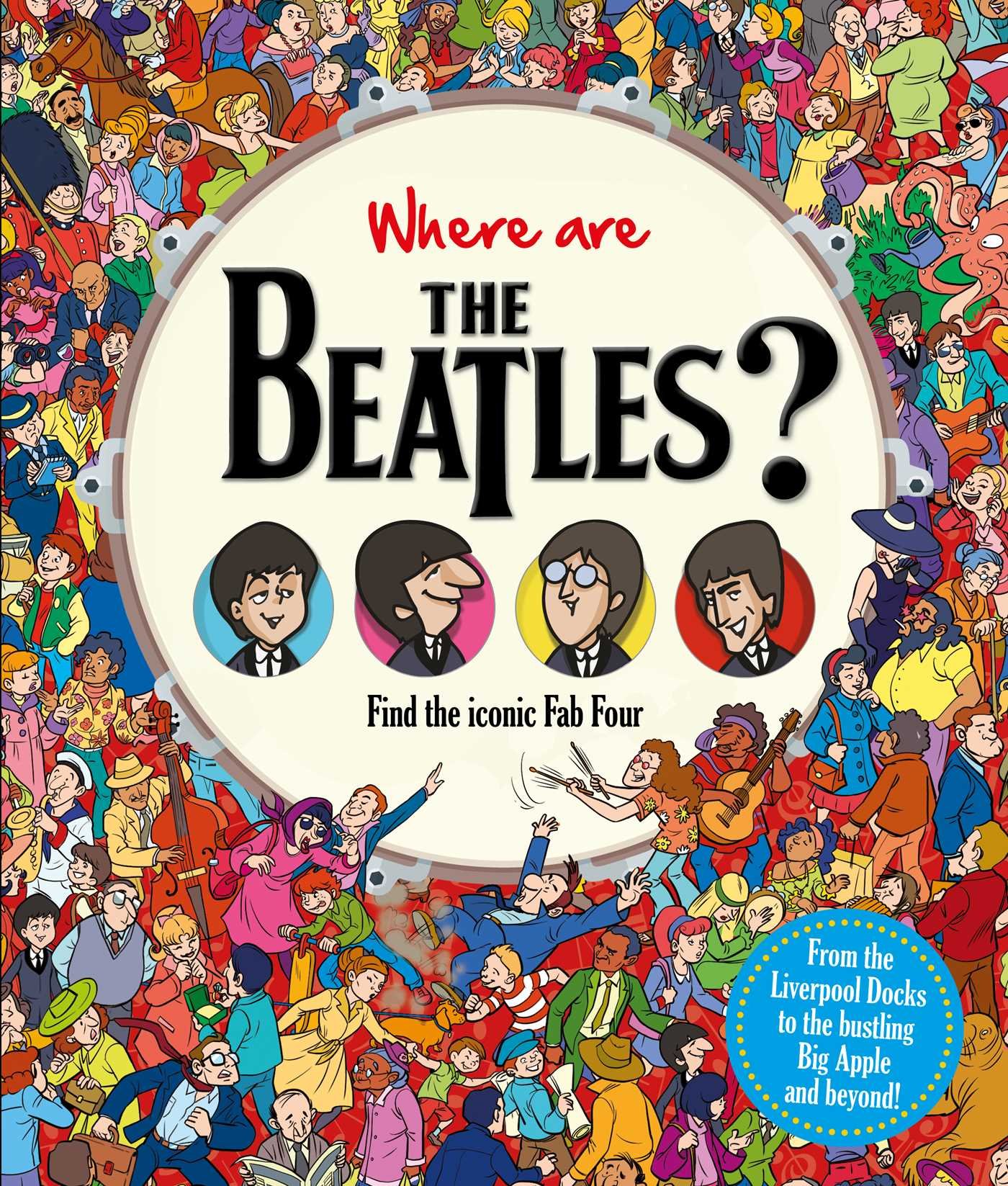 .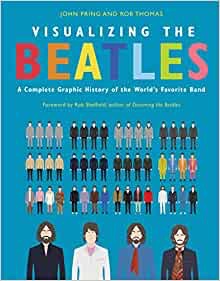 There are many more, and in fact there is this book about the books and comics!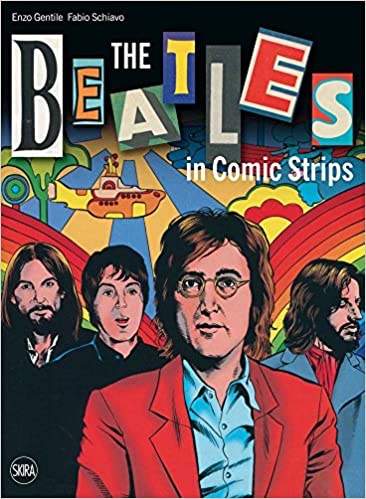 You are on your own now, be warned . . . it is a sea of holes from here on . . .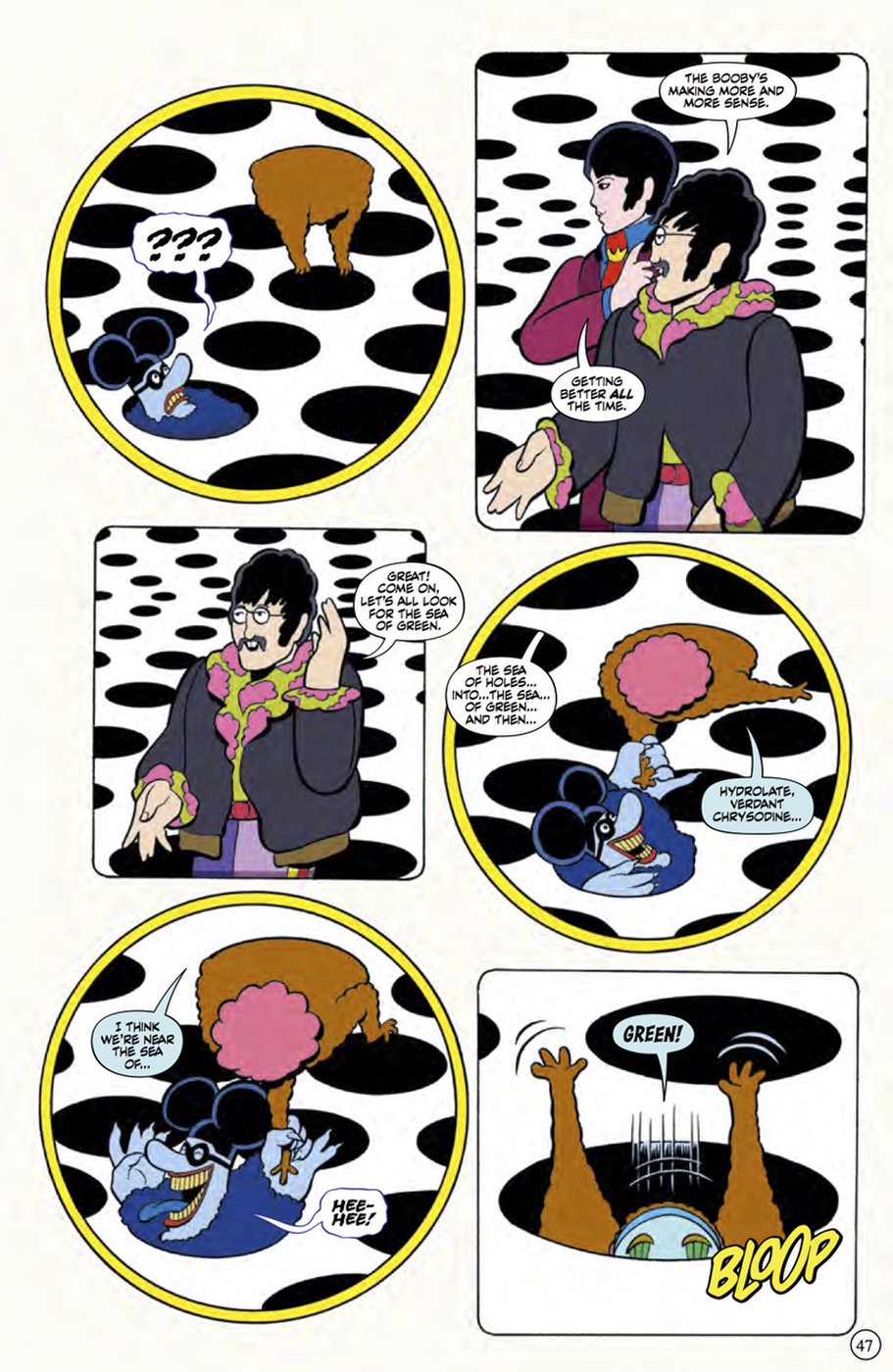 But here are some more for fun, with no explanation needed. We hope . . .
.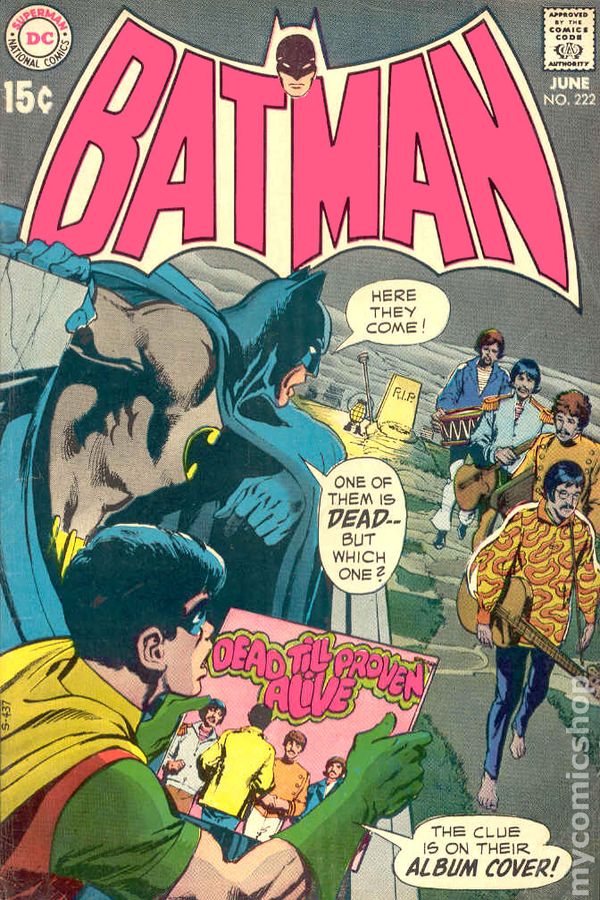 .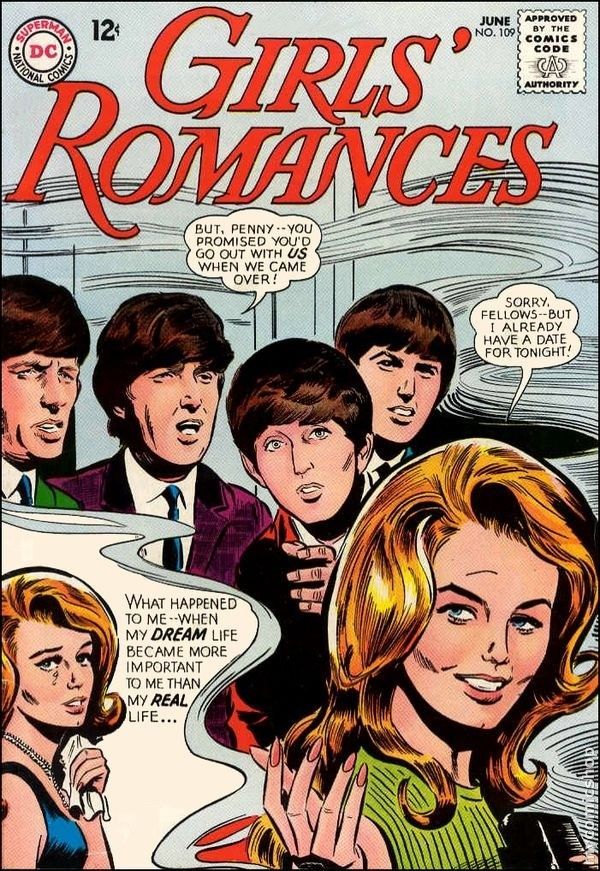 .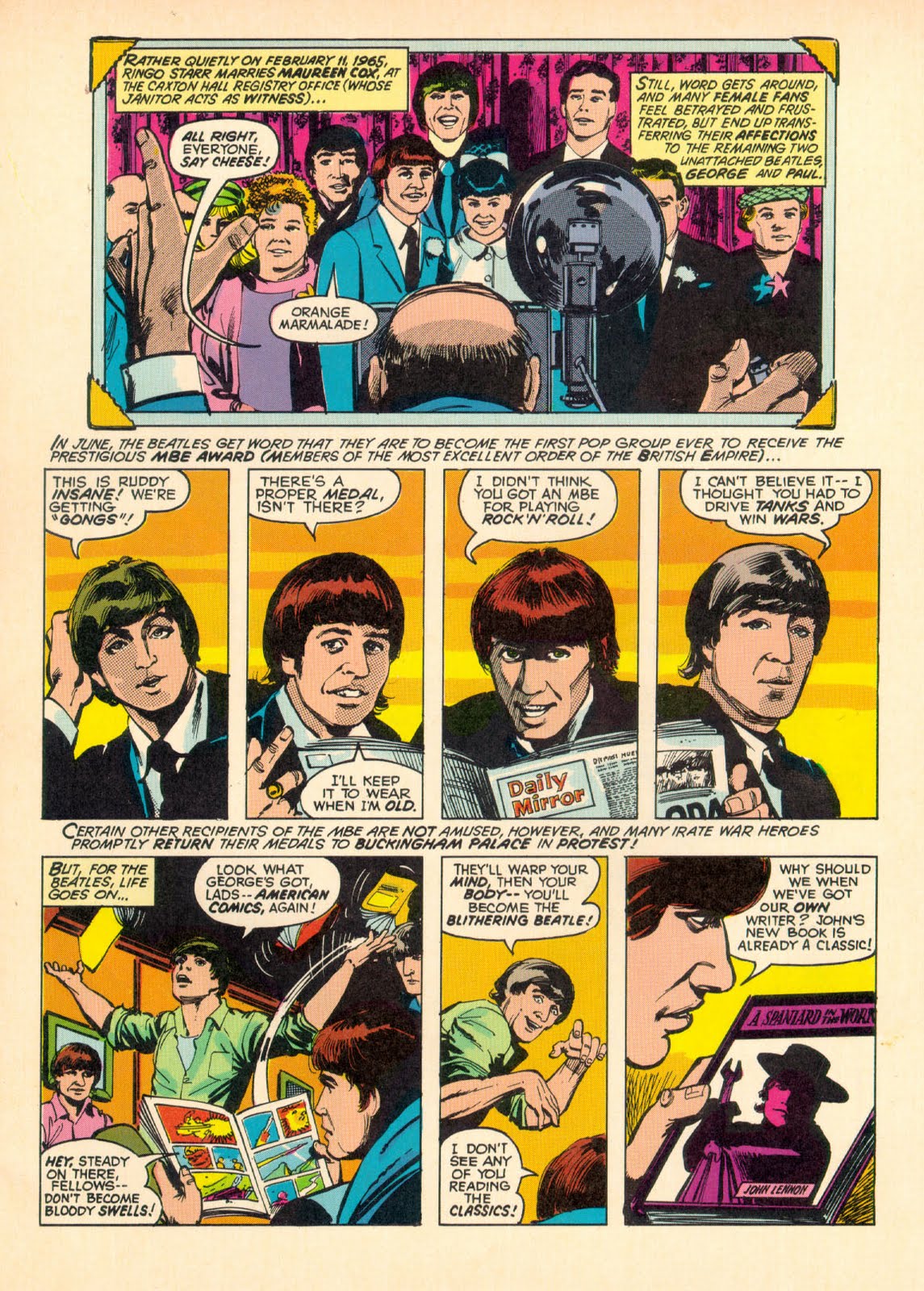 .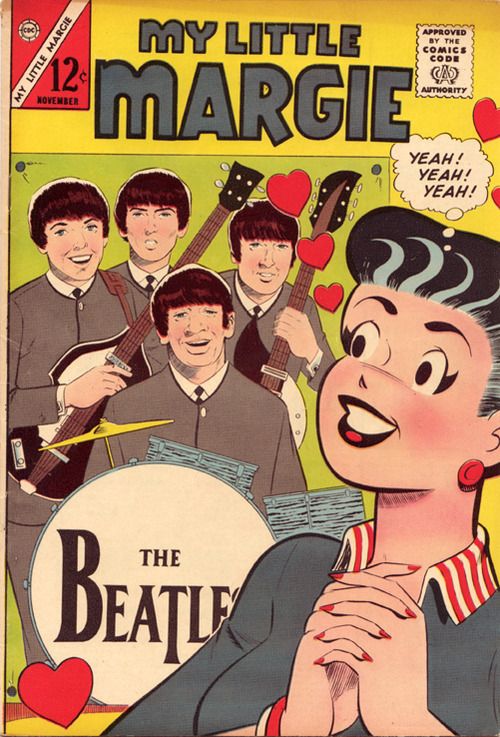 .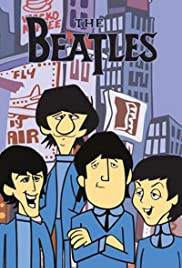 .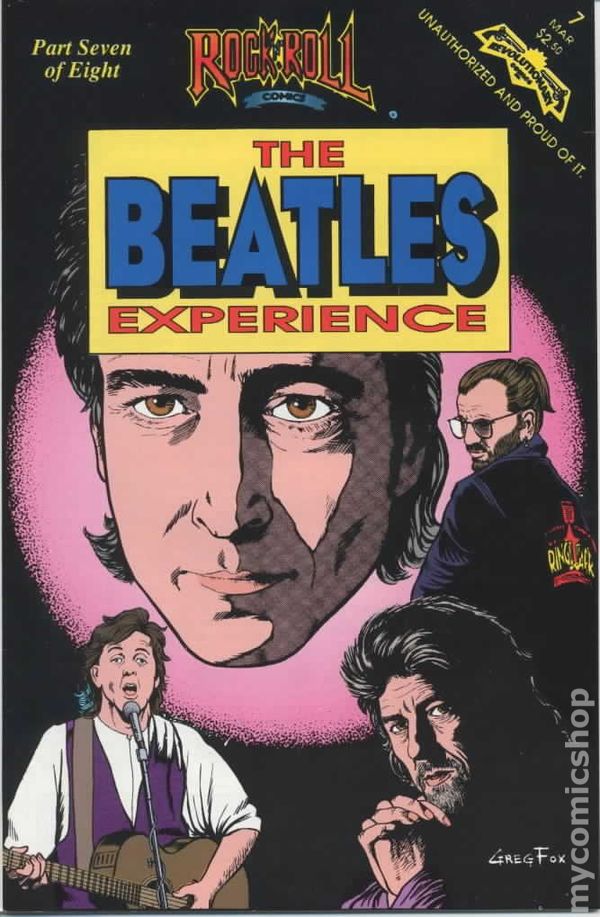 .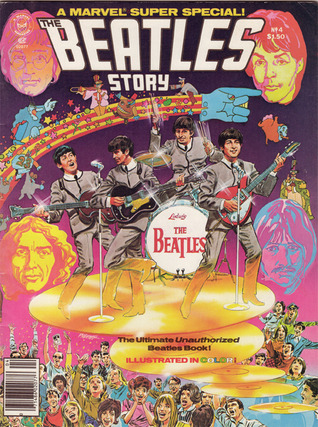 .
Elsewhere has scores of articles about the Beatles' music, films, album covers, tributes and so on. Start here.