Graham Reid | | 2 min read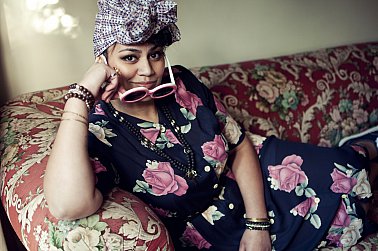 The annual APRA Silver Scroll award acknowledges excellence in songwriting, so at Elsewhere we modified our Famous Elsewhere Questionnaire and tailored it to be specifically about the craft of songwriting for this year's five finalists.
These five were decided by the 10,000 strong APRA membership – all songwriters or composers themselves – who voted for their champion for 2013.
The Silver Scroll award is New Zealand's only peer-voted songwriting award, and is widely considered the most prestigious songwriting award in the country.
Since 1965 the Silver Scroll Award has paid tribute to an impressive list of songwriters, with an honour roll that includes Ray Columbus, Neil Finn, Don McGlashan, Dave Dobbyn, Bic Runga, Chris Knox, Brooke Fraser and The Naked and Famous.
Answers to the Famous Elsewhere Questionnaire by last year's Apra Silver Scroll finalists are here.
Oh, and last year's winner's answers are here.
The 2013 APRA Silver Scroll Awards will be held at Vector Arena in Auckland on Tuesday 15th October, and will be live-streamed via NZ Herald Online.
But as to this year . . . here is Aaradhna who has been nominated -- along with co-writers Evan Short and Pete Wadams -- for her song Wake Up.
(Unfortunately Aaradhna was touring when this questionnaire was sent out so we reprint here her responses to an earlier version.)
The first piece of music which really affected you was . . .

The Beatles Anthology 1 cassette tape 2 with "And I Love her", "Till there was You" and "You cant do that" etc.. It was given to me as a gift on my 12th birthday and I thrashed that tape, that's all I ever listened to over the summer.
Your first (possibly embarrassing) role models in music were . . .
Hmm Spice Girls
Lennon or Jagger, Ramones or Nirvana, Madonna or Gaga, Jacko or Jay-Z?
John Lennon, Nirvana, Madonna and Michael Jackson for sure!
If music was denied you, your other career choice would be . . .
An archaeologist - I'm a big fan of Indiana Jones. I'd love to travel the world and look for treasure.
The three songs (yours, or by others) you would love everyone to hear are . . .
Santo & Johnny's "Moonlight Serenade" , The Fabulous Playboys "Forget the Past" & Little Joy's "Unattainable"
Any interesting, valuable or just plain strange musical memorabilia at home?
Hmm I dont really have anything that interesting umm I do have Frankie Lymon's dvd "Why do fools fall in love"
The best book on music or musicians you have read is . . .
I'm yet to find a good one.
If you could get on stage with anyone it would be . . . (And you would play?)
It would be The Funk Brothers, to perform with them would be friggen awesome. I would stick to what I know, sing.
The three films you'd insist anybody watch because they might understand you better are . . .
The Goonies, La Bamba & Blood in Blood Out
The last CD or vinyl album you bought was . . . (And your most recent downloads include . . .)
Last CD I bought was Nas "Life is Good" and last download I made was Bob Marley & The Wailers "It Hurts to be Alone"
One song, royalties for life, never have to work again. The song by anyone, yourself included, which wouldn't embarrass you in that case would be . . .
The Temptations "My Girl"
The poster, album cover or piece of art could you live with on your bedroom forever would be . . .
Any Sam Cooke Cover art will do.
You are allowed just one tattoo, and it is of . . .
My parent's names.
David Bowie sang, "Five years, that's all we've got . . ." You would spend them where, doing . . .?
Everywhere doing Music.
And finally, in the nature of press conferences in Japan, "Can you tell me please why this is your best album ever?"
Because I poured my whole heart into this one.