Graham Reid | | 2 min read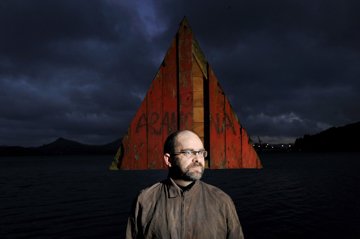 Because Elsewhere recently had a major piece on Robert Scott and was with specific reference to his new album The Green House, let's just give you the link to that . . . and observe that last week the Herald reviewer bestowed four and half stars (out of five) to The Green House with the tag "another solo gem".
That reviewer also noted Scott's terrific last album Ends Run Together (as did we, it was an Elsewhere Best of 2010 selection) and the last excellent Bats album Free All the Monsters (as did we, a Best of 2011 selection)
So let's just say a critical consensus has formed around Scott's solo work and his place in the Bats (not to mention the Clean).
Enough. Time for the very great Robert Scott to join the long list of luminaries who have answered the Famous Elsewhere Questionnaire.
The first piece of music which really affected you was . . .
My mother playing the organ in church when I was 6 or so.
Your first (possibly embarrassing) role models in music were . . .
A tie between Alan Parsons Project and Jean Michelle Jarre
Lennon or Jagger, Ramones or Nirvana, Madonna or Gaga, Jacko or Jay-Z?
Lennon Ramones Maddy Jacko.
If music was denied you, your other career choice would be . . .
Full time artist.
The three songs (yours, or by others) you would love everyone to hear are . . .
Autobahn/Kraftwerk
Singers Request/Nic Jones
Outdoor Miner/Wire
Any interesting, valuable or just plain strange musical memorabilia at home?
A tape of Alex Chilton chatting with us in our German dressing room in 86.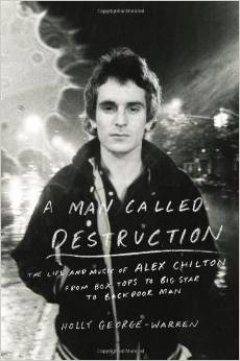 The best book on music or musicians you have read is . . .
A Man Called Destruction: Alex Chilton by Holly George-Warren.
If you could get on stage with anyone it would be . . . (And you would play?)
Neil Young, bass
The three films you'd insist anybody watch because they might understand you better are . . .
Let the Right One In,
Solaris [the original]
The Wickerman.
The last CD or vinyl album you bought was . . . (And your most recent downloads include . . .)
Low Roar latest.
One song, royalties for life, never have to work again. The song by anyone, yourself included, which wouldn't embarrass you in that case would be . . .
Now In Your Hands.
The poster, album cover or piece of art could you live with on your bedroom forever would be . . .
Autobahn album cover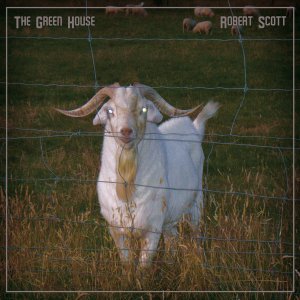 You are allowed just one tattoo, and it is of . . .
Antlers
David Bowie sang, "Five years, that's all we've got . . ." You would spend them where, doing . . .?
Traveling around Europe playing and exhibiting.
And finally, in the nature of press conferences in Japan, "Can you tell me please why this is your best album ever?"
Because I recorded the frogs on it.