Graham Reid | | 3 min read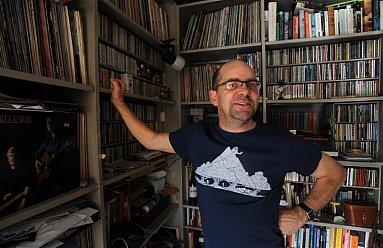 Noel Gallagher once enviously said of Ian McLagan that he'd been enough of a jammy bastard to be in two great bands; the Small Faces and the Faces.
We might say the same of Robert Scott of the Clean and the Bats, two of the seminal Flying Nun bands . . . and who, in addition to short stints in Magick Heads and a few other side-projects, has latterly sprung a third parallel life with fine solo albums.
Scott's exceptional Ends Roll Together was, for my money, one of the best albums of 2010, as was the Bats' Free All the Monsters of the following year.
Scott's new album The Green House captures him at yet another career peak in melodic songs which only rarely allude to the acoustic or rock chug of his other bands but mostly turns attention towards deftly tuneful songs (among them the acoustic instrumental Favourite Case, the appropriately entitled Lazy Boy and the dreamy Starry Show). He rarely leans into firecracker guitar pop (the sky-scaling Vertigo).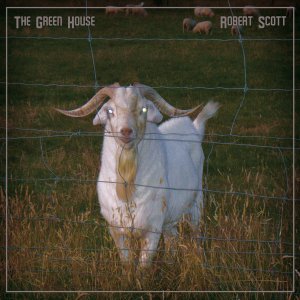 Given his impeccable pedigree, Scott neatly sidesteps expectation with the openers Your Lights Are Low and Lava featuring singer Holly Fullbrook (aka Tiny Ruins), and later he'n'she bring home the acoustic folk of the domestic Now in Your Hands ("winter comes knocking but it doesn't matter . . . just hold me close").
Little Bird is an ethereal acoustic guitar and piano love-cum-need ballads (again with Fullbrook) which sounds timeless -- "I say, how far do you want me to jump?" – and on the pastoral instrumental Where the Frost Lies he offers what sounds like a lightly polished home-recording where less is more. The closing song Right From Wrong is as pretty a love song as you can imagine.
Robert Scott is a songwriter who has remained on a true path, but on his solo albums has stepped away from the voice he adopts in his other bands, and The Green House – co-produced with Dale Cotton – deserves a place alongside that breakthrough Ends Run Together.
The album is also going to be available on vinyl (and in a number of vinyl/download/extra tracks editions) so we're going to tip the hat to Flying Nun for its excellent vinyl programme.
Just using Scott as our pivot, it was a thrill to see the Clean's 1990 album Vehicle get a vinyl reissue treatment, the original album coming in a gatefold sleeve with an essay by drummer Hamish Kilgour and a live album from the same period which showed them at the top of their game.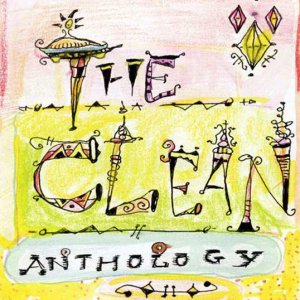 And now through the US label Merge – to celebrate its 40th anniversary – comes the four-record version of the Clean's Anthology which includes their classic Nun single Tally Ho!, the Boodle Boodle Boodle EP, the Great Sounds Great almost-album (seven songs), live material, Vehicle and so much more. Hailing the package in a four-star review in Britain's Mojo magazine ("New Zealand's equivalent to the Velvet Underground"), the writer noted how the Clean had influenced bands such as Yo La Tengo, Teenage Fanclub, Pavement, the Strokes, Deerhunter and many more.
The reviewer closed by calling the collection "a priceless archival exercise: these eight sides of vinyl represent both the holy grail of New Zealand indie rock and proof of its insidious journey to a wider world".
Keen Clean collectors will note this vinyl edition originally appeared on double CD over a decade ago . . . which is also available for those who don't have a turntable.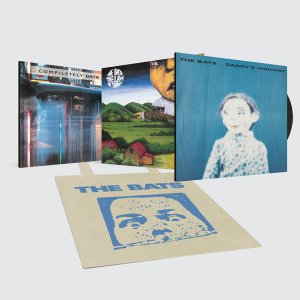 But if it's vinyl you like, the major Nun reissue of the Bats hit a pace with three wonderful reissues recently: the Compiletely Bats compilation as a double vinyl in a gatefold sleeve with extra tracks; their 87 debut album Daddy's Highway; and their second album Law of Things (another double vinyl with extra material). All came with mp3 download codes too, and you can get them all in terrific three-CD package with booklet etc.
The common thread here is the presence of Robert Scott in different roles – bassist, singer, guitarist, songwriter – which proves what a multi-talent threat he is.
Of course on the delightful The Green House – where he plays guitars, bass and keyboards – he isn't so much a threat as a man who lets his quieter side get discreetly under your skin.
What a jammy bastard!
You can pre-order the Robert Scott album The Green House -- which is out on CD and download now -- on vinyl here. And check the Flying Out store here for all kinds of Bats, Clean, Verlaines and other reissues or collections on vinyl.