Graham Reid | | 4 min read
When it comes to hard rock from New Zealand, you are spoiled for choice . . . but making a serious entry into the international stakes are Black River Drive whose second album Quicksand is a real milestone.
Recorded over two months and produced in Nashville by Toby Wright (who has twiddled the knobs for Slayer, Alice in Chains and Metallica among others), the album has a genuine sonic punch and edge to it. That too is in part to the mix by Australian producer/engineer Forrester Savell (I Am Giant) and the mastering in Sweden.
Funded by crowd sourcing and NZ on Air, Quicksand fairly flies out of the speakers on the back of powerful hard rock-cum-powerpop written by the band's frontman Sam Browne and is the band's second album after their 2010 debut Perfect Flaws.
Sam Browne sits down with the Famous Elsewhere Questionnaire . . .
The first piece of music which really affected you was . . .
I remember hearing "Shout" by Tears for Fears as a very young kid - probably around age 3. I still love that song now!
Your first (possibly embarrassing) role models in music were . . .
Billy Corgan (Smashing Pumpkins) circa Siamese Dream. He's gone off the rails musically in the last few years but his guitar work and songwriting on that album and the follow up, Mellon Collie and the Infinite Sadness, was more influential on me than any other guitarist. Vocally I looked up to Maynard James Keenan (Tool). I've added many more role models to the list since then but I still really respect the talent of those two guys.
Lennon or Jagger, Ramones or Nirvana, Madonna or Gaga, Jacko or Jay-Z?
Jagger, Nirvana, Madonna, Jacko.
If music was denied you, your other career choice would be . . .
I could quite happily be an author if for some reason I was no longer able to be a musician.
The three songs (yours, or by others) you would love everyone to hear are . . .
Elephant by Jason Isbell hits harder than any song I've ever heard. I remember the first time I heard it, I couldn't believe I was nearly in tears, and it gets the same reaction every time since.
Complicated Man by Tattletale Saints would have won the Silver Scroll in almost any other year. Unfortunately a young lady named Ella wrote a song that same year and it did pretty well...
Satisfaction by the Rolling Stones is what a perfect rock song sounds like. You can play that song to any group of people, of any age, and the dance floor will fill up.
Any interesting, valuable or just plain strange musical memorabilia at home?
I have a 1967 Fender Deluxe Reverb I bought in Nashville which I then had to card through Austin, New Orleans and Dallas before finally (and nervously) flying it home to Auckland. It was worth the trouble.
I have a 1961 Vox AC30 which is really quite unreliable and temperamental but god it sounds good when it's working. It either makes the most amazing guitar sound you've ever heard or doesn't make any sound at all. It's exciting to see which it will be on any given day.
I have two vintage Yamahas, both late 70s, which are Yamaha's take on the Gibson ES-335 semihollow body guitar. At the time, Japanese guitars were doing emulations of American guitars that are quite a lot better than what was coming out of America. There's lots of extra detailing - engraved bride, ebony fingerboard, bound headstock, neck and body - that is head and shoulders above their US equivalents. I adore those guitars and think they will eventually be highly collectible but right now they're still really affordable.
The best book on music or musicians you have read is . . .
I really loved Hammer of the Gods (Led Zeppelin) and, to my surprise, Duff McKagan's autobiography "It's So Easy" was really inspiring. He went from playing bass in Guns'n'Roses and nearly dying from drug and alcohol abuse to a totally clean, exercise filled lifestyle, a business degree and running an investment company.
If you could get on stage with anyone it would be . . . (And you would play?)
Nine Inch Nails. I would play guitar and sing backing vocals but really I'd quite happily play xylophone or tambourine or something if that's what Trent Reznor told me to do.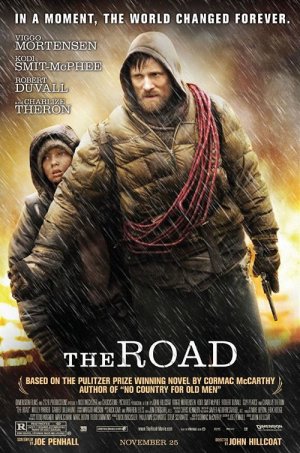 The three films you'd insist anybody watch because they might understand you better are . . .
The Road
Memento
The last CD or vinyl album you bought was . . . (And your most recent downloads include . . .)
One song, royalties for life, never have to work again. The song by anyone, yourself included, which wouldn't embarrass you in that case would be . . .
Billie Jean - Michael Jackson
The poster, album cover or piece of art could you live with on your bedroom forever would be . . .
The Clash - London Calling
You are allowed just one tattoo, and it is of . . .
I have always liked the idea of a late 1800s naval ship.
David Bowie sang, "Five years, that's all we've got . . ." You would spend them where, doing . . .?
Writing, recording, touring throughout Europe. That would be just fine.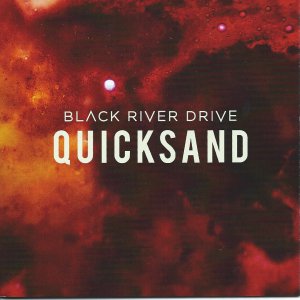 And finally, in the nature of press conferences in Japan, "Can you tell me please why this is your best album ever?"
Quicksand is the second album I've been involved with, I demand more of myself as a songwriter than I did on the first album. Lyrically, I spend longer doing revisions and going over each line and word with a fine-toothed comb.
I want to feel that I could not have chosen a better word or phrase. Musically, the same applies - every part should be the best possible version of itself, with every note and the phrasing of each part being just right. I think what I am drawn to musically and lyrically hasn't changed all that much, but the point at which I feel something is truly complete generally takes much longer to get to than it used to.
I'm also less of a control freak and this has meant the style and taste of the band members is more evident on this album than on our debut.
For dates and venues on Black River Drive's national tour which starts November 14 in Auckland see here under Shows.