Graham Reid | | 3 min read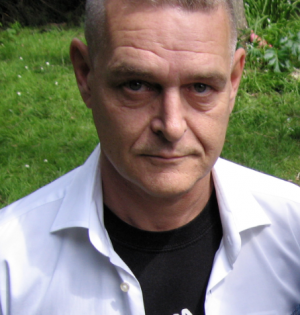 As one half of the production of the new Trip to the Moon album A Traveller's Tale – with Trevor Reekie – Tom Ludvigson brings a wealth of playing, writing and production experience.
The keyboard player and programer in TTTMoon, Ludvigson is also a jazz player of immeasurable skills so the improvised, ambient nature of Trip's music is a zone in which he is entirely comfortable. And it sounds it on the album (reviewed here).
No surprise for many to learn then that Ludvigson, in adition to his jazz credentials, has been involved in soundtracks in his long career.
We previously asked Reekie and Ludvigson to answer our general Famous Elsewhere Questionnaire (and Reekie recently answered our Producer Questionnaire) but it seems only apt that we flick the Famous Elsewhere Jazz Questionnaire to Ludvigson to see what he made ofit . . .
The first piece of music, jazz or otherwise, which really affected you was . . ?
Monk's trio version of 'Tea for Two' – the obvious humour, it is such a tounge-in-cheek rendition, all those minor seconds in the melody made me laugh out loud the first time I heard it
When did you first realise this jazz thing was for you?
When I couldn't understand how the musicians could do what they were doing. For me it was a total challenge to penetrate the music - how to be that collaborative and responsive, spontaneously eloquent and emotionally expressive with a musical instrument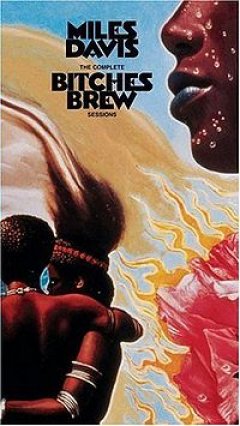 What one piece of music would you play to a 15-year old into rock music to show them, 'This is jazz, and this is how it works'?
"Miles Runs the Voodoo Down" from Miles Davis' double album "Bitches Brew"
Time travel allows you go back to experience great jazz. You would go to . . ?
1959 and catch Mingus' Jazz Workshop in action.
Which period of Miles Davis' career do you most relate to, and why: the acoustic Fifties; his orchestrated albums with Gil Evans; the acoustic bands, the fusion of the late Sixties; street funk of the Seventies or the Tutu album and beyond in the Eighties . . .
The fusion of the late sixties. There is so much courage, freedom, energy and spectacular interplay among the musicians on those sessions – a constant source of inspiration!
Any interesting, valuable or just plain strange musical memorabilia at home?
My Sequential Circuits Prophet T8 analog synthesizer from the Eighties with wooden weighted keys and a wonderful light action is pretty special. It also features assignable individual key pressure sensors for the ultimate in hands-on control, which is rare these days. A very expressive instrument (tho' a bit much to carry around – I mostly just use it in the studio, and it is all over the new album...)
The best book on the jazz life you have read is . . .
Straight Life by Art Pepper was a good read
If you could get on stage with anyone it would be . . . (And you would play?)
Herbie Hancock – and I would watch and listen.
The three films you'd insist anybody watch because they might understand you better are . . .
Pierrot le Fou (Godart 1965), My Life as a Dog (Lasse Hallström 1985), Here is Your Life (Troell 1966)
The last CD or vinyl album you bought was . . . (And your most recent downloads include . . .)
Murray McNabb's recent (2016) double vinyl album on Sarang Bang records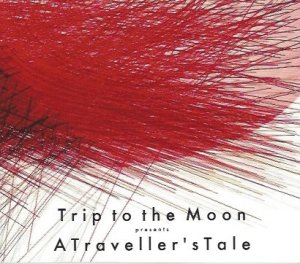 One jazz standard you wished you had written . . .
If I rather than Peggy Lee had written "Fever" I would not have to worry about my retirement income
The poster, album cover or piece of art could you live with on your bedroom forever would be . . .
Coltrane's Blue Trane album cover as a full size poster is always welcome on my walls
Three non-jazz albums for a desert island would be . . ?
The works: Concierto de Aranjuez (Rodrigo), Porgy and Bess (Gershwin) and Midsommarnattsvaka (Alfvén). Any versions would be OK.
Your dream band of musicians (living or dead) would be . . ?
The Coltrane quartet with Tyner, Garrison and Jones.
And finally, is there a track on your most recent album you would love people to hear. And, if so, why that one?
Santa Monica Stroll – because I love Greg Johnson's subtle trumpet contribution to that track.