Graham Reid | | 3 min read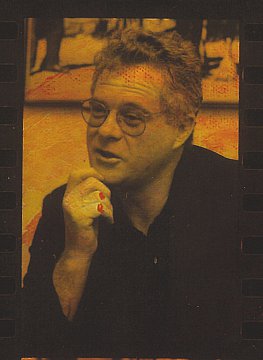 When New Zealand composer and keyboard player Murray McNabb died in 2013 at age 66 it's a safe bet that more people had heard his music than they might have thought.
Outside of his serious jazz work McNabb did serious commercial work, music for television commercials (the famous Crunchie and Mainland Cheese ads), movies (Once Were Warriors), television series (Greenstone) and much more.
"I had absolutely no compunction about selling myself to the advertising world," he told Elsewhere in a lengthy interview just weeks before his death.
"I do them so I can make jazz records. I've really enjoyed making commercials. The only thing better, is playing live music in an improvised situation. Apart from that, commercials and soundtracks are where it's at for me."
He did the work to do his work, and that jazz and improvised music was the equal of any on the international stage. The list of overseas artists he performed with included Don Cherry, Joe Henderson, Dave Holland and Sam Rivers. He recorded in New York with bassist Ron McClure and drummer Adam Nussbaum.
In New Zealand he had been a member of the fusion jazz outfits Dr Tree and Space Case who redefined jazz in the rock argot of the Seventies and Eighties (to the chagrin of purists). Later under his own name, with his trio, sextet or as Modern Times, then in his final years with Salon Kingsadore, he just carried on following his unique vision, uncompromising and not deterred by the death from cancer he knew was inevitable.
He was playing up until days before his death.
Murray McNabb's legacy is wide and deep, and it is being curated back into life by Salon Kingsadore's guitarist Gianmarco Liguori who released Every Day is a Beautiful Day on CD two years ago (McNabb's final recordings).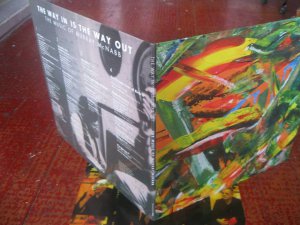 He now presents a handsome double-vinyl set (limited edition of 250 copies) which comes in a cover painting by McNabb (who was quite an artist as well) entitled The Private Life of Birds II, which is also the title given to a piece (keyboard and electronics) on the album.
The record set -- The Way In Is The Way Out; The Music of Murray McNabb -- comes through Liguori's Sarang Bang Records label and offers mostly recordings which have been previously unreleased, some with Space Case, Dr Tree and Modern Times, others from McNabb's archives of live and home recordings.
With numerous and telling quotes by McNabb from various interviews and a Q&A conversation with Teneti Ririnui in the gatefold inner sleeve, this is an exceptional and obviously loving tribute to McNabb which is also astutely balanced.
The first record picks up his jazz work (with fellow travellers like drummer Frank Gibson, saxophonist Brian Smith, guitarist Martin Winch and others), the second record finds him mostly solo (the exception being an edit of the previously released Radio Priestess off the excellent Salon Kingsadore album Anti-Borneo Magic).
There is also a wide swathe of time covered too, the earliest piece comes from '76, a previously unreleased Dr Tree cut Fourth World, and the most recent perhaps from his final years (some solo recording dates are unknown).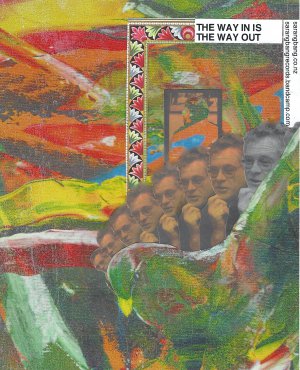 Because McNabb's jazz work is the more familiar, most interest alights on the second album which opens with Paradox – titles are a little arbitrary, some added because the original is unknown – which finds him with a band at the Island of Real in '76. It's very much in the idiom of the jazz-funk of the day but McNabb seems to delight in the capability of his electronic keyboard to bend notes.
Although this was the era of Zawinul, Corea and Hancock, McNabb sounds like his own man.
Thereafter however we enter very different territory.
The Private Life of Birds is eerie, verging on minimalism with its repeated phrases; Parisienne is a rapid solo piano piece full of mind-bendingly baroque embellishments; Eurasian is exotically ambient as the keyboards roll over electronic drum patterns; the second part of The Private Life of Birds is even further out in the world space improv . . .
Cosmic Protrusion is a stately piano piece which sounds distant (an outtake from Liguori's Duga-3 album of 2010) and Korgprog 4 has an electronic drone (think of a tamboura) running like a sub-current through it.
Elsewhere across the first record we hear McNabb within the context of innovative jazz line-ups, but it is on this second album where you can better hear his exploratory nature.
When unconstrained by context or convention, Murray McNabb could let his inner spirit fly.
This beautifully presented double album is more than just a collector's item but is testament to a rare musician, and one thoroughly deserving of the respect, care and love which has been poured into this impressive package.
For more music from the Sarang Bang label go here