Graham Reid | | 4 min read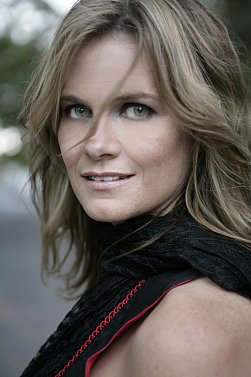 As a singer-songwriter, Jackie Bristow, formerly of the South Island, found her natural home in Austin many years ago.
Her excellent Shot of Gold album of last year confirmed her as a writer of depth and stature, and a persuasive singer, and in producer/guitarist Mark Punch she found someone empathetic to her sound. We had in our best of the year list.
Bristow and Punch are returning to New Zealand for a short tour (and opening for Bonnie Raitt in Wellington and Auckland). See the dates below.
Elsewhere has always spoken highly of Jackie Bristow but oddly enough we'd never interviewed her. Time to rectify that . . .
The first song which really affected you was . . .
I first started singing in choir at a Catholic school when I was around 7 or 8 years old. So hymn's were the first songs that affected me. My favourite hymn was How Great Thou Art and we all learnt to sing the second verse in Maori. My first live performance ever when I was 10 years old, I sang How Great Thou Art.
Your first (possibly embarrassing) role models in music were . . .
I just loved Olivia Newton John, and I still do! I wanted to grow up and look and sing like her.
The one songwriter you will always listen to, even if they disappointed you previously, is?
This is hard to choose one, my top three are Bill Withers, Dolly Parton, Joni Mitchell who will never disappoint me. I love their songs and the more I listen and as I get older I realise what great songwriters they are and the depth of lyrics and the real life stories and gorgeous melodies. Amazing artists. I was lucky enough to see Dolly Parton perform at the Hollywood Bowl last year and she was outstanding, one of the greatest singers you will ever hear.
As songwriters: Lennon-McCartney or Jagger-Richards; kd lang or Katy Perry; Madonna or Michael Jackson; Johnny Cash or Kris Kristofferson?
1 Lennon - McCartney
2 Katy Perry
3 Michael jackson
4 Kris Kristofferson
The three songs (yours, or by others) you would love everyone to hear because they are well crafted are . . .
Jimmy Webb - If These Walls Could Speak or any of his songs
Burt Bacharach - Alfie
One of my songs I am proud lyrically and musically is I Don't Want To Come Down from my Shot of Gold album.
Melody first? Words or phrase first? Simultaneous?
Normally the music and words come at the same time for me but on occasions I have written the lyrics first and my song Fallen Youth was inspired by the poem first, the words inspired the melody.
The best book on music or musicians you have read is . . .
The Land Where The Blues Began by Alan Lomax
If you could co-write with anyone it would be . . .
Bill Withers or Dolly Parton would be a dream come true mind you I would be so intimidated by their greatness it would be a nerve racking and exhilarating experience.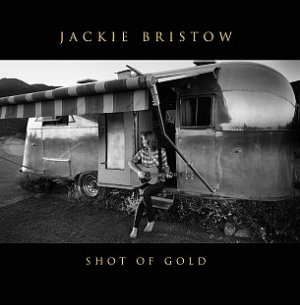 The last CD or vinyl album you bought was . . . (And your most recent downloads include . . .)
Garage sale found Dolly Parton's 9 to 5.
Recent downloads:
Chris Stapelton - Traveller
David Bowie - Blackstar
Dig in Deep - Bonnie Raitt - (who I am very honored to be opening for in Wellington and Auckland. )
Coldplay - A Head Full of Dreams
Mavis Staples - You're Not Alone
Ben Howard - Every Kingdom
One song, royalties for life, never have to work again. The song by anyone, yourself included, which wouldn't embarrass you would be . . .
I just opened for Foreigner last week in Alabama and they played I Wanna Know What Love Is, such a fantastic song, I sure would have been happy to have written that song.
One line (or couplet) from a song -- yours or someone else's -- which you think is just a stone cold winner is . . .
So many great lines but Jimmy Webb title of the song said it all, If These Walls Could Speak.
Songwriting: what's the ratio of inspiration/perspiration?
I have tried to sit down and write 9 - 5 and it just doesn't work for me. My best songs come when I am inspired by life or nature or love or heartache and happiness. I do push myself to try to continue to write and keep that muscle working but I love to write when the magic happens and passes through and I am able to channel a song. So generally its is about 70% inspiration and 30% perspiration.
Ever had a song come to you fully-formed like it dropped into your lap?
Yes, I have and these are always the gems, the best songs for me. Sometimes I might work on a song for hours and then out pops this other song in a matter or minutes and it's so much better than the song I just worked all day on. This is the best feeling, I love it. Wish it would happen more often.
And finally, finish this couplet in any way you like: "Standing at the airport with an empty suitcase at my feet . . ." (You are NOT allowed to rhyme that with "meet" however)
Standing at the airport with an empty suitcase at my feet
I feel an ease and a dream wash over me,
i left my baggage behind and I feel free
a new day, a new way, as i board this plane I am ready to start again.
Jackie Bristow March 2017 NZ Tour Dates
March 10 - Yot Club, Raglan

March 11 "The Acoustic Picnic" Inspiration Point, Karioi

March 12 - Leigh Sawmill Leigh

March 17 - Blue Smoke, Christchurch

March 18 - The Manor Estate , South Hill, Oamaru

March 23 - The Rocks Restaurant and Bar , Invercargill

March 25 - The Sherwood, Queenstown

March 26 - Bannockburn Hall, Bannockburn

March 31 - St. James Theatre, Wellington. Opening for Bonnie Raitt

April 1 - Civic Theatre, Auckland. Opening for Bonnie Raitt