Graham Reid | | <1 min read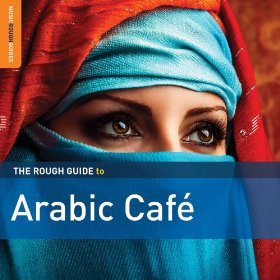 This catch-all compilation is thoroughly enjoyable if a little MOR but, especially for anyone who has traveled in the broad region covered, these pieces with their dramatic strings, pattering percussion, horns and soaring vocals will evoke exotically shabby backstreets and rowdy markets, and days and nights when distant music rolled across rooftops.
Any such collection is a superficial wander around the pan-Arabic world with representatives here from the Nubian Nile (Salamat), the Sudan (Abdel Gadir Salim who recorded the excellent '05 album Ceasefire album with rapper Emmanuel Jal), Egypt (Mahmoud Fadi), Palestine (Ramzi Aburedwan with the vigorous bouzouk and accordion piece Tahrir) and many other points.
It closes with the cinematic, 11 minute Tales of the Sahara by Lebanese composer/pianist Ihsan al-Mounzer and his group Jalilah.
A slight introduction to the music, but it should lead you to the source albums or other similar collections, and a further selling point is the excellent bonus disc and '08 debut album by Dozan, the Sufi-influenced group fronted by Jordanian singer Shireen Abu-Kader which verges on the spiritual as much as the secular.
The Rough Guide series of compilations delivered some excellent collections in recent months -- notably those of psychedelic Bollywood and Bollywood disco -- although their voodoo selection was disappointingly tame.
So you need to approach these collections with caution. But this one is a fine introduction or reminder.