Graham Reid | | 6 min read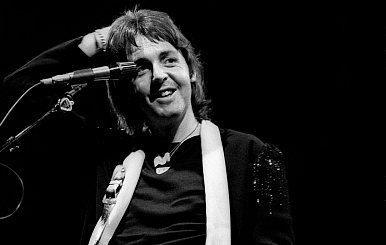 The opening pages of this scrupulously researched and detailed, small print 700 page book offer an uncharacteristic image of Paul McCartney.
He's throwing a bucket of slops and dinner leftovers at a photographer and journalist, and cussing them out angrily because they've found him at his remote farm High Park on the west coast of Scotland.
It is November 1969 and the pair – after trying to make contact – had tramped across hills and through bogs and streams to locate the Beatle who'd hidden from the media's sight for weeks.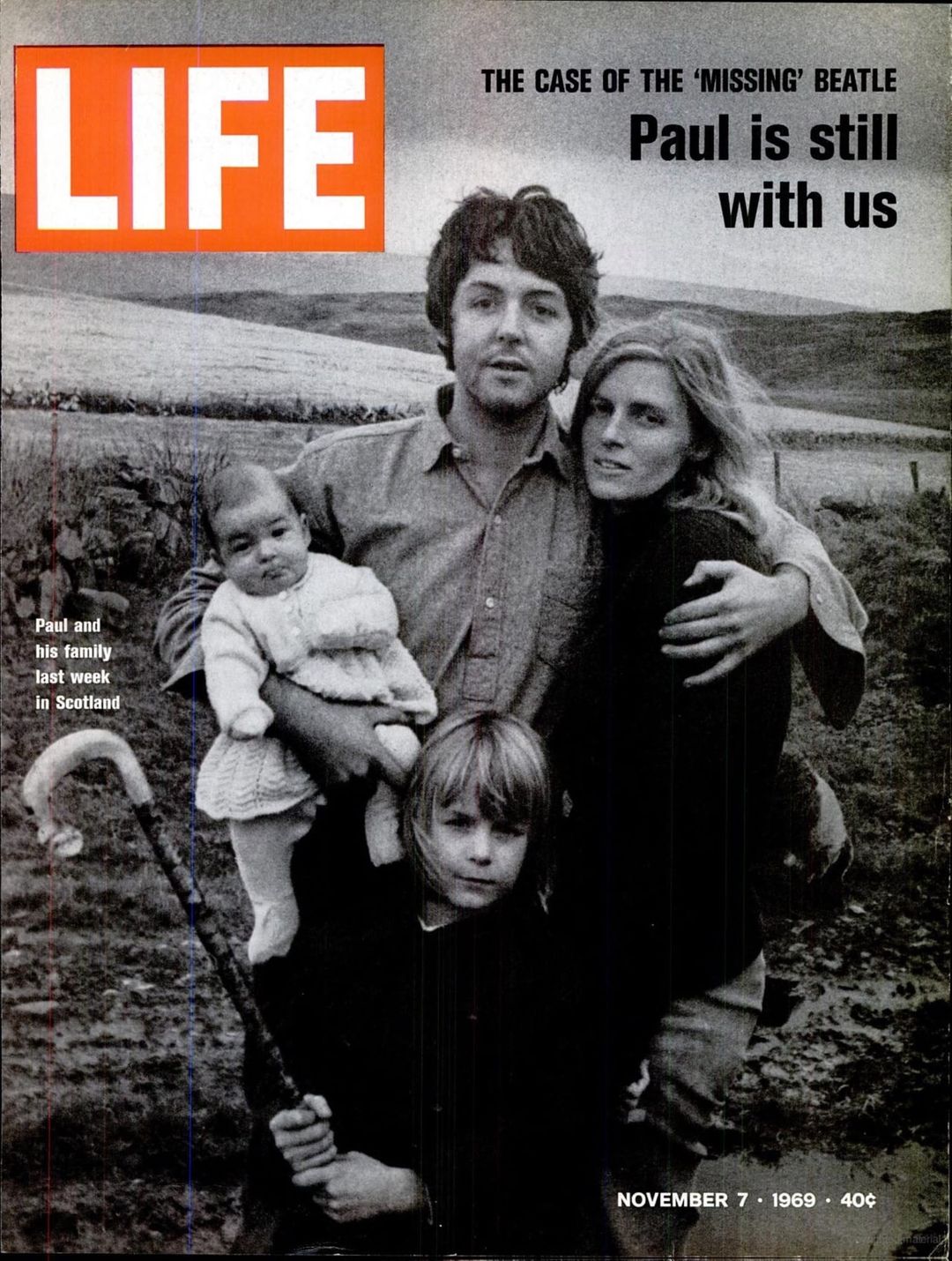 There were silly rumours he was dead. To scotch the rumour he would reluctantly pose for photos and confirm that he was very much alive.
It was what he didn't say which would become the story soon enough.
The reason for his retreat – which the pair didn't know – was that the Beatles were effectively over.
McCartney, who'd only ever known life in that enormously successful band, now felt rudderless, insecure and uncertain as to what might follow for him.
Washed up before he was 30?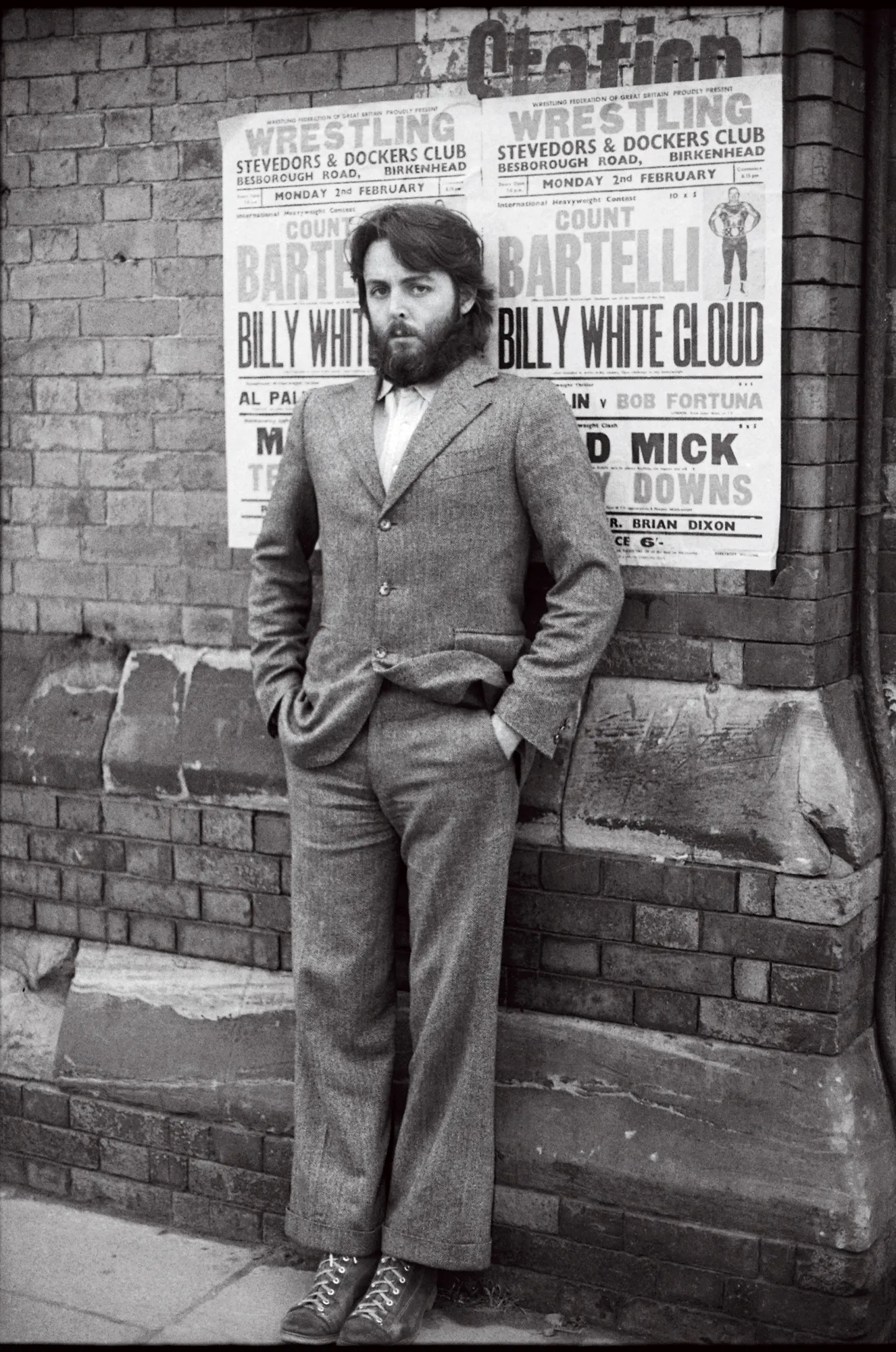 He was drinking whisky heavily, smoking marijuana constantly and struggling to get out of bed.
He was unshaven, depressed and deeply troubled.
His new wife Linda – of just seven months – had married an enormously successful, wealthy and feted man but was now forced to play nurse, sounding board, cheerleader and mother.
And things would not get better for a very long time: there was constant litigation over money (the Beatles' collective and individual income effectively frozen); Lennon and Ono, Harrison and even Starr in his own way were sniping at McCartney for their stonewalling of their preferred manager Allen Klein (McCartney wanted Linda's New York lawyer father and brother to control their affairs); McCartney had something of a writer's block . . .
Up there on the farm – no electricity, cold water, bare floors and wintry conditions – McCartney was a man with a great past but nothing particularly to look forward to.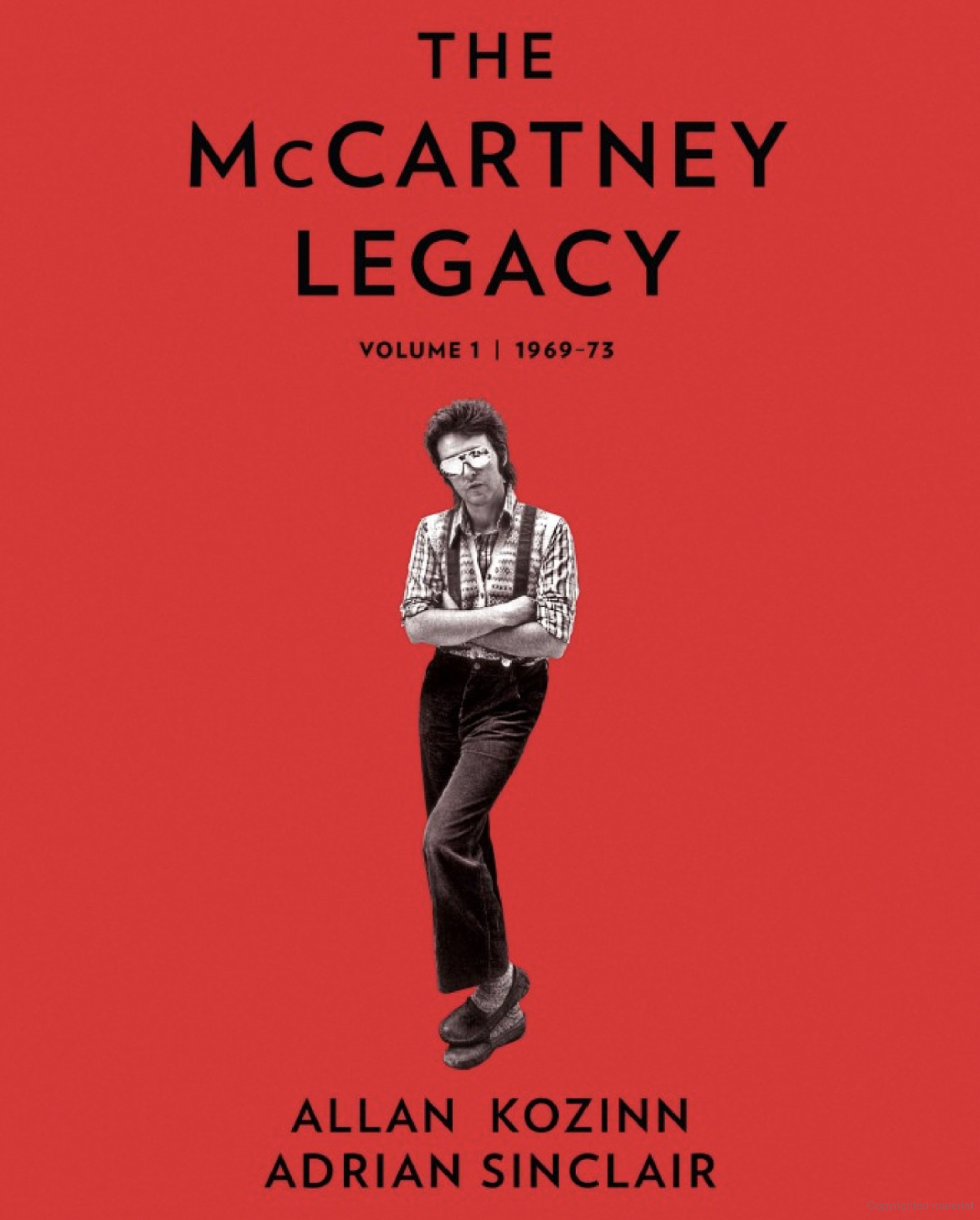 When he finally released his spare solo debut McCartney album it was – aside from a couple of songs – met with critical disappointment and often outright derision.
The litigation and lawyers wouldn't go away, McCartney announced the Beatles were over (much to Lennon's fury because he'd left but kept it quiet for the sake of contractual obligations and agreements).
Immediately the story became that Paul had broken up the Beatles, a situation not improved when to get out of the deadlock the only thing he could feasibly do in the face of the others' truculence was to sue his former bandmates.
More lawyers and litigation.
And the once friendly, cheerful and amenable Beatle was now painted as sullen, churlish and vengeful.
This remarkably detailed book – which offers potted biographies of those who swam in the same waters, intelligent analysis of McCartney's songs and writing process, and granular detail like what colour car took him to a meeting – shines a spotlight on just what this gifted musician, controlling character (in the band Wings and the studio) and sometimes emotionally troubled man went through in those years before his critical and popular rehabilitation with Band on the Run which is where this volume ends.
After his debut album was dumped on for being lacklustre and lyrically lame he responded by going lavish, crafted and orchestrated for Ram, but again the knives were out. Everything he did was being compared with his finest work in the world's most popular and important band.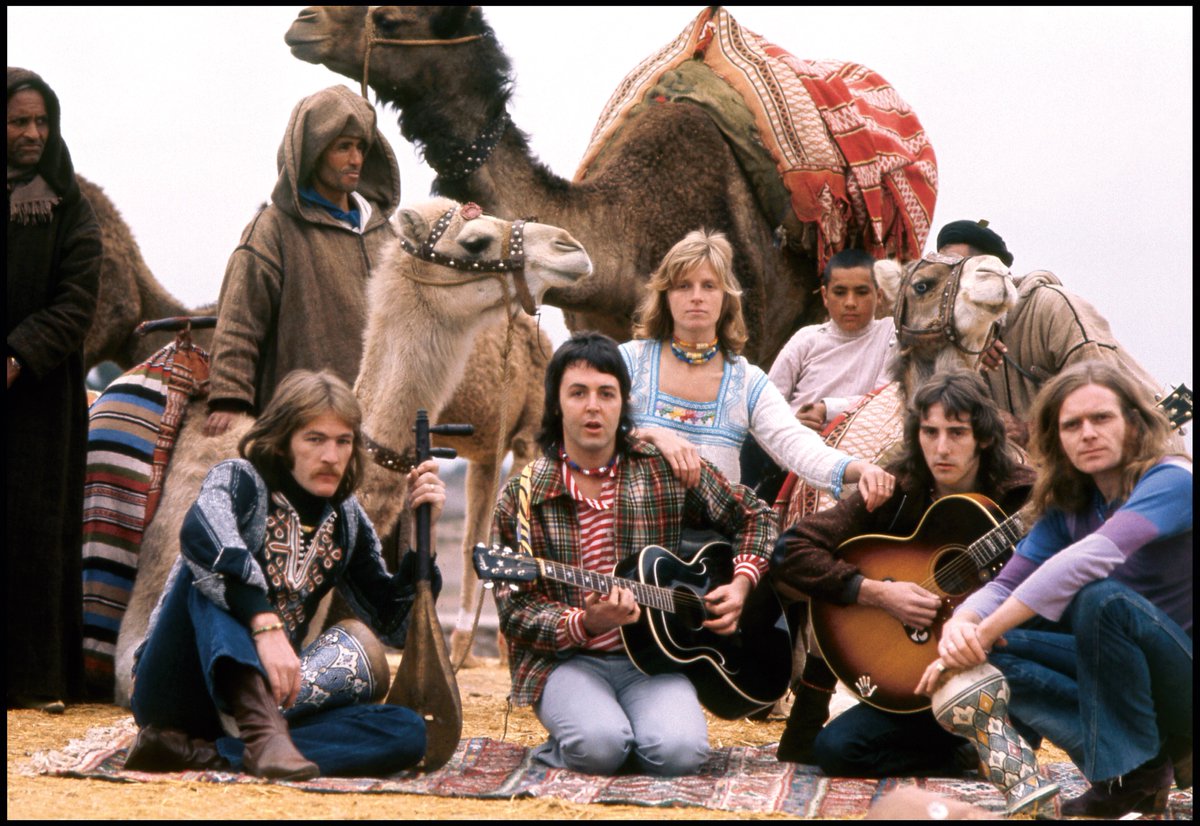 Then came Wings which was intended to be democratic with all members contributing songs and ideas. But it was never that. The band members Denny Laine, Henry McCullough and Denny Seiwell were on a modest retainer fee because the McCartneys had no ready money.
Although towards the end of his tenure the angry McCullough noted that after successful tours and hit albums – despite critical derision McCartney, Ram, Wings' Wild Life and Red Rose Speedway all sold well – he was still on a wage and living in a cheap flat while the McCartneys drove a Lamborghini and shopped at high-end Fortnum and Masons.
Later the support act Brinsley Schwartz earned more on a tour than the Wings' band members.
The accounts of Wings' first tour (unannounced, turning up at universities around Britain to play for the door) was sometimes fun but mostly a shambles, the subsequent European tour in an open top bus (top speed 38 mph, even on German autobahns!) was no better.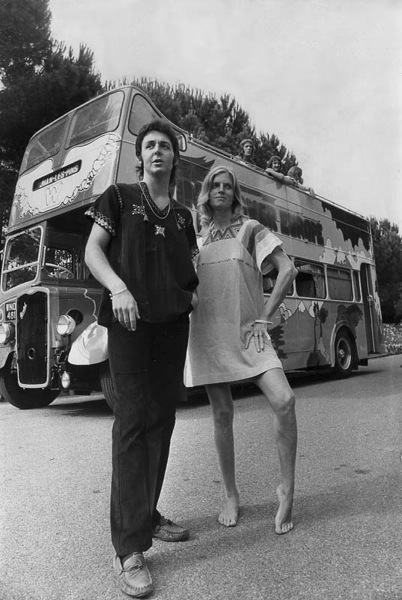 And having wife Linda in the band as keyboard player – she learned small parts as she went – increasingly infuriated the seasoned band members (not loyal Laine so much) and made her and Wings easy targets for critics.
Then there were the strange singles: Give Ireland back to Irish banned for its political content; Mary Had a Little Lamb just another wound for the band members who resented singing nursery rhymes; Hi Hi Hi also banned, My Love a beautiful ballad but soft-centred for a rock band . . .
On page after page you can feel the life of McCartney unravelling, being rewound, taking off on tangents (the only relinquishing of control in the studio came with the vanity project of an orchestrated version of Ram by the imaginary Percy Thrillington) . . .
More lawyers and litigation . . .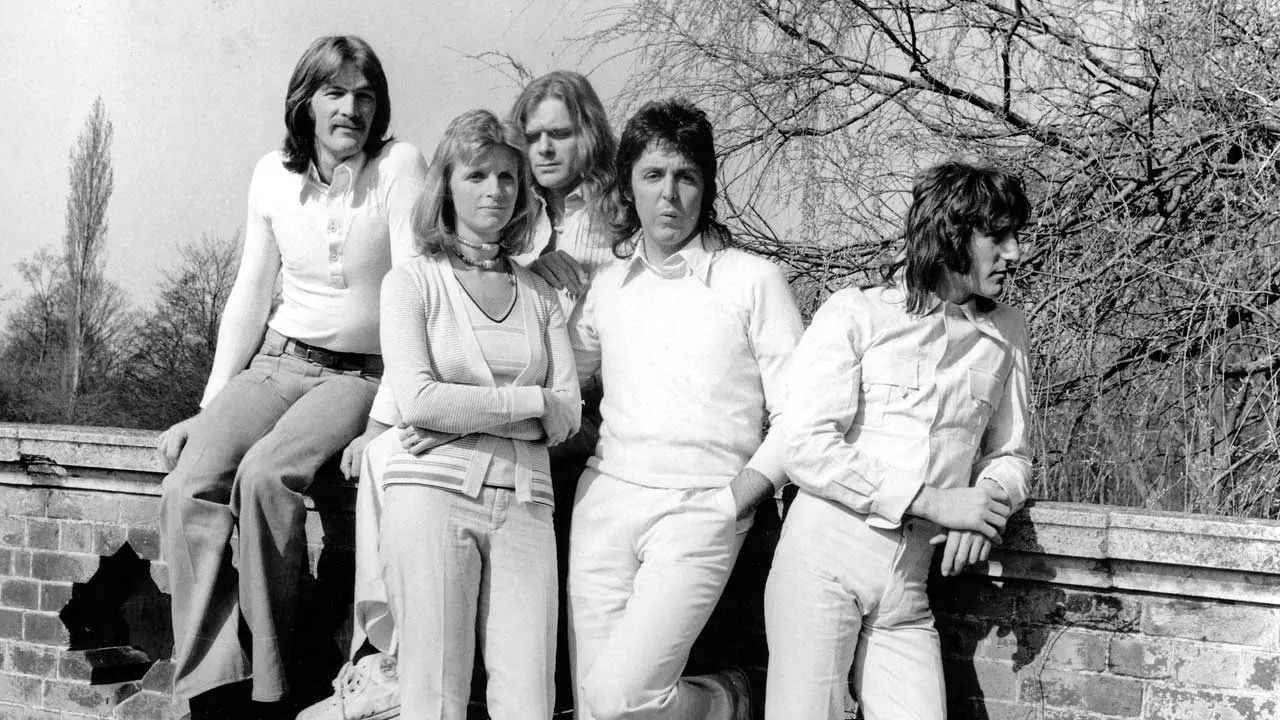 Tetchy interviews (always questions about when the Beatles might get back together), expensive parties, the deprivations of the farm in Scotland which the McCartneys embraced and others endured, flights to Jamaica for reggae and dope, drug busts which lead to court appearances and visa problems . . .
More meetings with lawyers and former band mates, musicians and producers quitting, more than 60 takes of the straight-ahead rocker The Mess, his idea for Red Rose Speedway to be a double album rejected by the record company . . .
It is a helluva rollercoaster and told almost day-by-day with astonishing detail through interviews, insider comment, album and concert reviews . . .
McCartney however also comes off as a devoted and generous family man with the children as a priority always, and of course highly competitive and a perfectionist in the studio.
Author Kozinn – New York Time music critic 1977-2014, teacher at Juilliard and having interviewed McCartney a number of times – brings close attention to every aspect of the life and the music.
Quite how the authors knew about the unreleased outtakes and songs, how the overdubs were done, which versions were dropped to tape, the exact amounts of money paid and earned, and so on requires close reading of the 20+ pages of notes at the end.
The writers' premise is to let the story unfold as it did at the time, no wisdom of hindsight or projecting forward. Just as it happened to the protagonists.
It works because – as in Mark Lewisohn's Tune In: All These Years – the careers, lives and music could fall apart at any second but chance, coincidence, luck and outside intervention sometimes correct the course.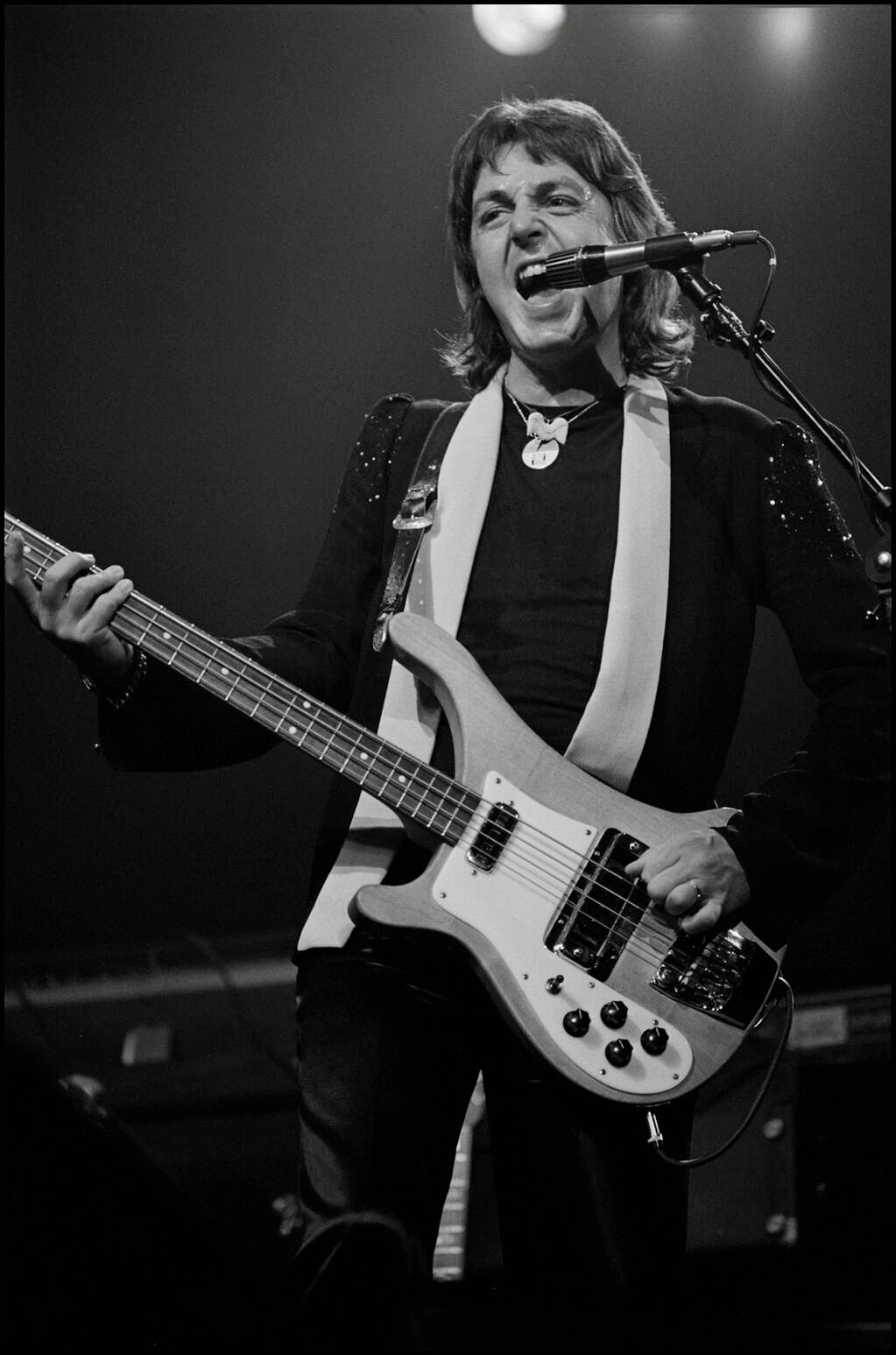 Lewisohn's first volume of his Beatles' book only got the band to the very start of their recording career. He still has some way to go in subsequent volumes.
But not as much as Kozinn and Sinclair who took 10 years to research and write this. And yet . . .
This volume just gets solo McCartney to 1973 which means if subsequent volumes cover similar four-to-five year periods in such detail then there could be about 10 more to follow, the last one released around the centenary of McCartney's birth in 2042.
That said, for anyone interested in one of the greatest and most successful songwriters of the past 80 years, this remarkable and very readable volume does whet the appetite for the next one when Wings – with new members – take flight and McCartney outstrips his former colleagues, creatively, critically and financially.
You wouldn't guess that could happen when just a few years before the shaggy-bearded and depressed Paul McCartney threw slops at those pesky intruders.
.
THE McCARTNEY LEGACY VOL. 1 1969-73 by ALLAN KOZINN and ADRIAN SINCLAIR. Deyst/William Morris $40