Graham Reid | | 4 min read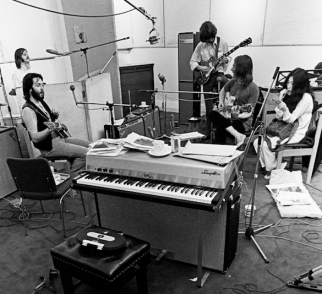 There are two ways of considering the Beatles recording sessions in January 1969 when, very much nudged by Paul McCartney, they convened – just months after The White Album had been released and two days into the new year – in a bleak Twickenham film studio to ostensibly rehearse, record and then perform an album of all new material.
As an idea it was interesting, innovative and challenging: the biggest and most important group on the planet filmed informally over days and days of rehearsal . . .
But it fell at the first hurdle.
The venue was cold, the wake-up call unsociably early (10am!) and McCartney's bandmates had found other ideas and friends beyond the band: George Harrison has just come back from being in a relaxed atmosphere with Dylan and the Band in rural upstate New York; the John'n'Yoko coupling had other art-project ideas and . . .
The initial sessions were tetchy, fraught, unfocused . . . then Harrison quit the band.
His diary note for the day is simple: "got up went to Twickenham rehearsed until lunch time – left the Beatles – went home and in the evening did King of Fuh at Trident Studio – had chips later at Klaus and Christines, went home."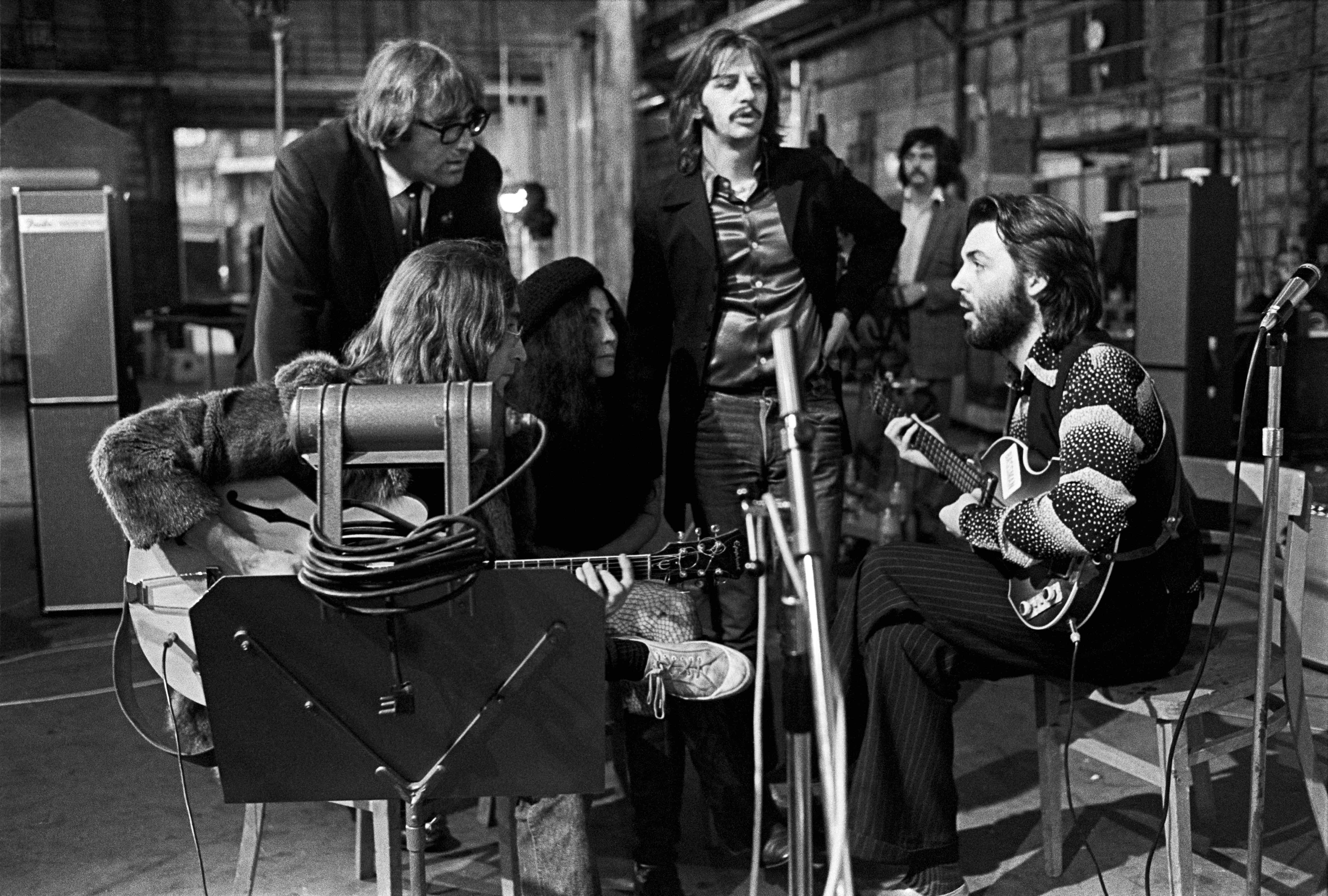 He came back a week later when they moved to a better venue but . . .
The tension was almost palpable in the film Let It Be which appeared on cinema screens in '71, more than a year after the sessions and when the group had broken up.
So, that's one view.
The other is something quite different: Although tension and boredom were there (undeniable) there was also humour, a sense of camaraderie and the purpose of get-the-job-done . . . and a lot of shared laughter, because they had so much in common.
Years in that Beatle-vortex would do that.
That much is clear in the edited transcripts of the Let It Be sessions in the recently release big hardback Get Back, the companion book to Peter Jackson's forthcoming six-hour doco drawn from 80 hours of filming at the time by Michael Lindsay-Hogg.
However there is a third view.
It is this.
Here were four people who'd spent the best part of their adult lives together in the eye of the hurricane, who convened with only a few song ideas (Harrison excepted, he'd built an interesting if sometimes rejected backlog) who gave themselves a deadline.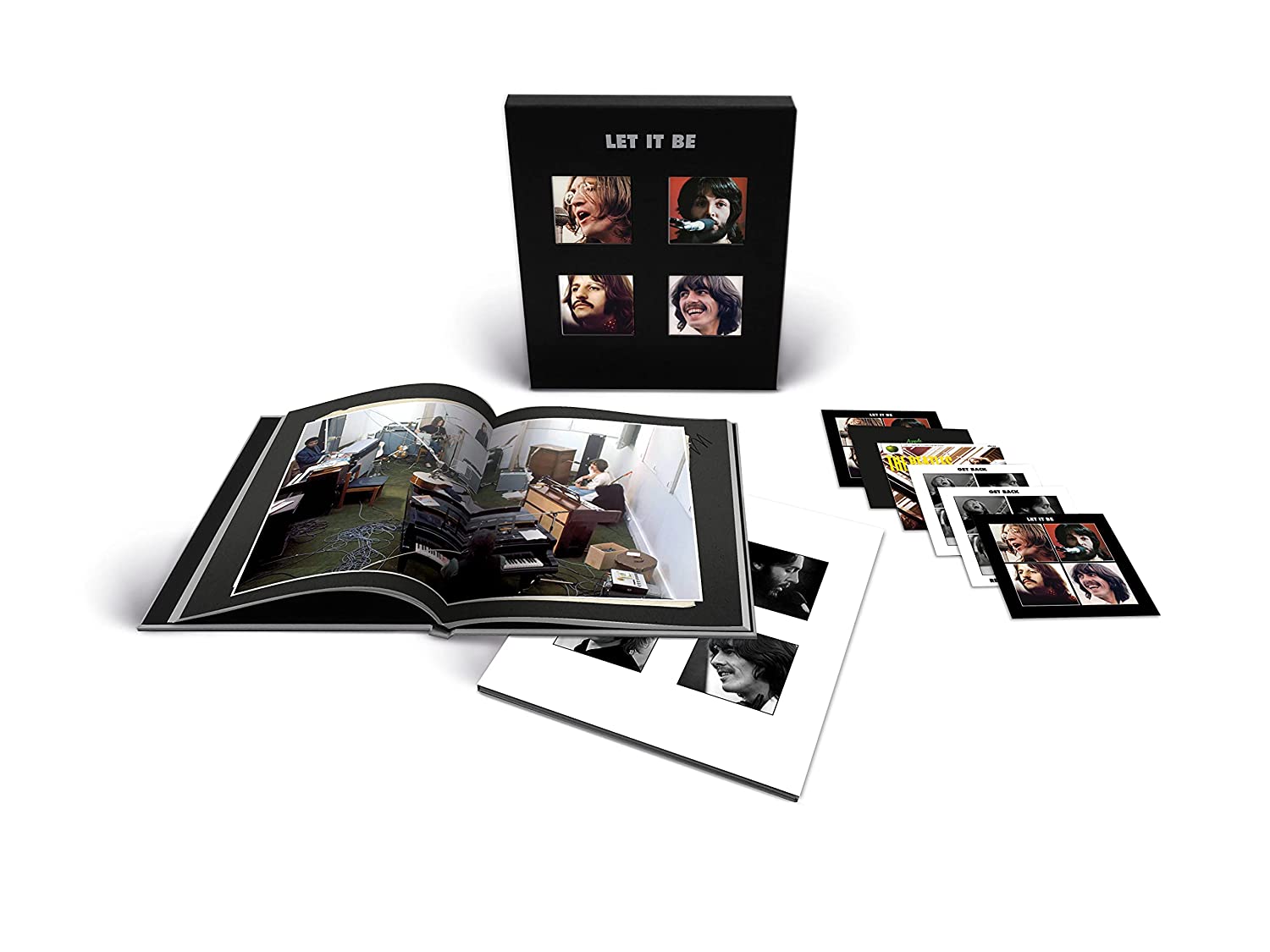 It was – in terms of how bands record today over many, many months – a paltry few weeks in which they would work up songs from very little (if not nothing), refine and rehearse them . . . and then perform them live for an album and a film crew?
That in itself is something quite remarkable.
Good luck with that Foo Fighters, Coldplay, Radiohead, Beyonce et al . . .
Then again this is a group which – just a mere six years previous, lest anyone forget – had, as band with just one minor hit and a chart-topper, gone into the studio and over 14 hours knocked off just about all of the songs on their debut album . . . and then . . .
All that followed: madness, hotel rooms, films, global tours, drugs, recording sessions, a guru, short retreats . . .
As Tony Barrow -- who penned the orginal liner notes for Please Please Me -- writes on the Get Back album in the box set (which replicates the 1969 replication of the front cover) -- it was "19 singles, 16 tours, 11 albums, 7 years, a few beards and some children later and at last, you're invited into a Beatles recording session".
All that happened in a whirlwind after he wrote the original liner essay (parts of which are incorporated into his new essay).
That the Beatles pulled out any album – albeit the patchy Let It Be – in less than a month is remarkable by current standards.
Bickering, division and inability to decide on how to end the album/film/performance project aside, the Beatles were a hard-working band.
A good little rock'n'roll band as they would all describe themselves later.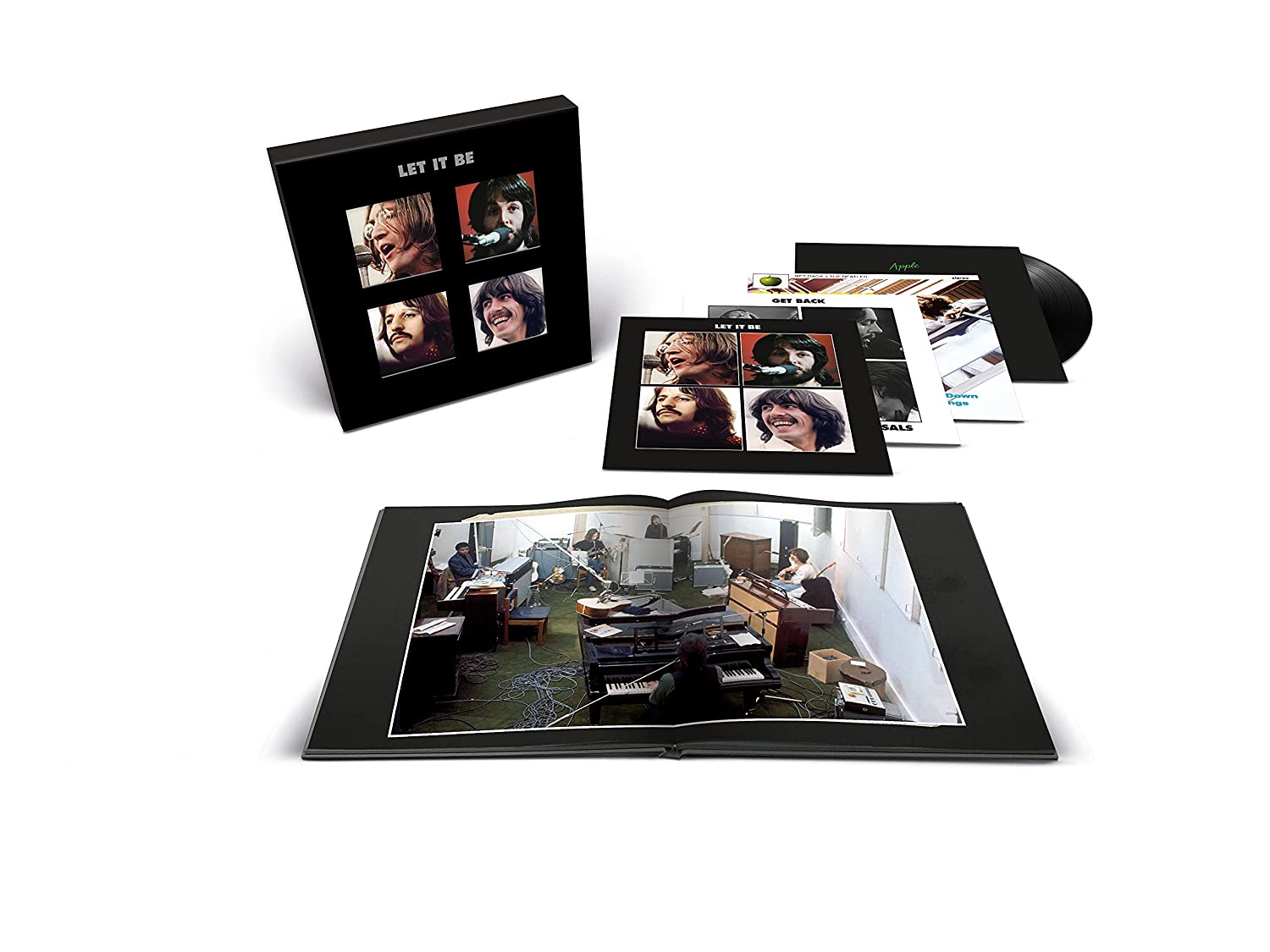 Three of the songs on the Let It Be album – Dig a Pony, I've Got a Feeling and One After 909 were from the rooftop recordings with Billy Preston.
Although there are very few surprises on the much expanded editions of Let It Be (five CDs and a Blu-Ray, four vinyl albums) what you do hear is a band at work, often on songs which would appear on Abbey Road recorded a few months later, the album released before Let It Be.
So here are working drawings and rehearsals of Oh! Darling, Something, She Came in Through the Bathroom Window, Polythene Pam and Octopus' Garden as well as Harrison's All Things Must Pass (from his first solo album of the same name, "very Band-y" he says), Lennon's Gimme Some Truth (on Imagine) and McCartney's Teddy Boy (on his first solo album).
There are also knockabouts on rock'n'roll songs The Walk, Save the Last Dance for Me and Wake Up Little Susie.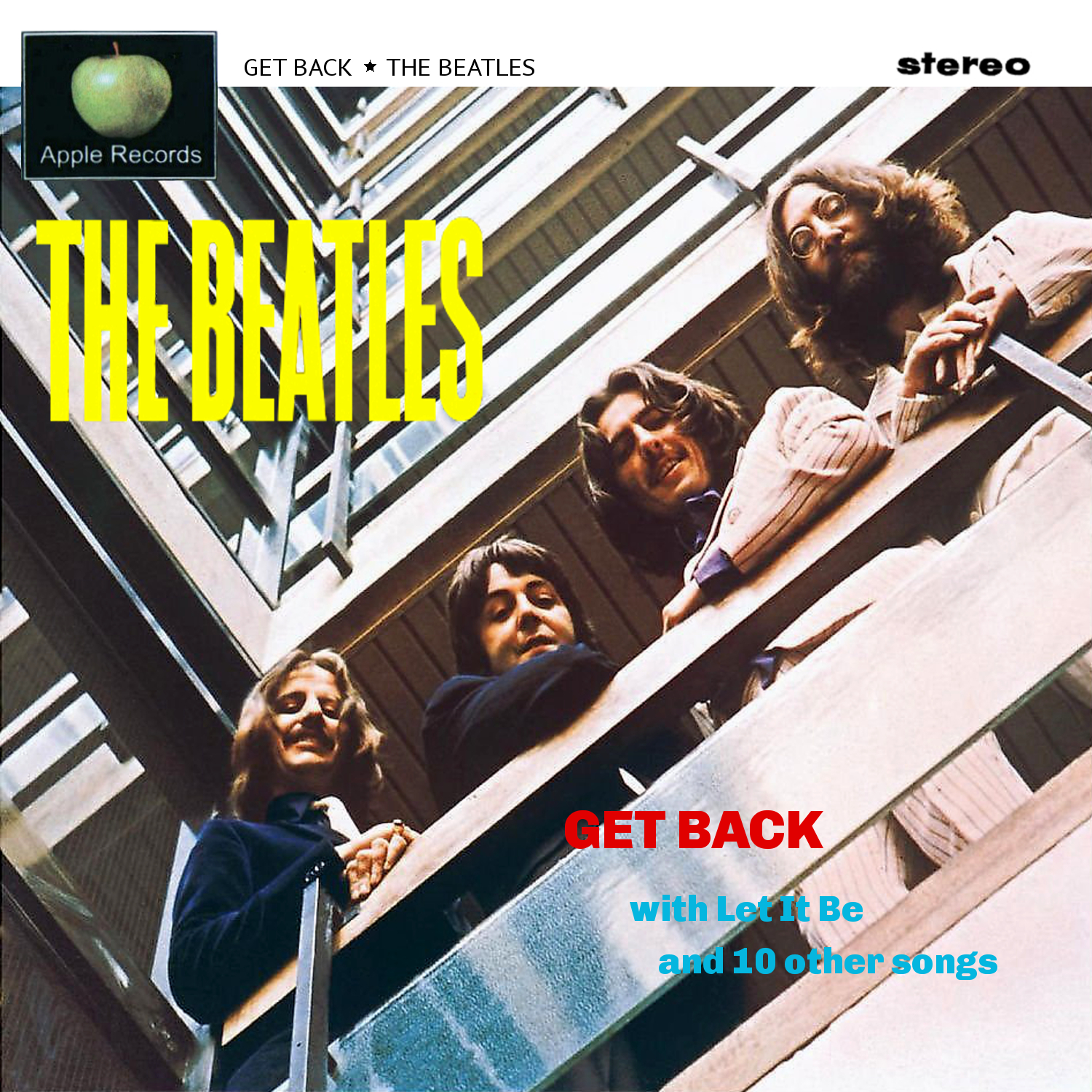 Nothing earth-shattering here but it is good to have the Glyn Johns version of the album he was invited to submit (which was rejected) and includes Teddy Boy but not Across the Universe.
The EP in the CD/Blu-Ray box (a 12" in the vinyl box) includes a slightly higher pitched Across the Universe mixed by Johns.
So, for the casual and the curious, the double CD edition is perhaps all that is required to capture them.
However if you want to hear how the band worked in the studio then there's plenty of evidence that when they were working to a self-imposed deadline they could really pull out the goods and put their differences aside.
Not many bands could get songs like Get Back, Don't Let Me Down, Two of Us (here also in a more wistful rehearsal) and I've Got A Feeling together in such quick time (about three weeks, and that included long discussions about the project), let alone The Long and Winding Road and Let It Be.
Clearly something more than just a good little rock'n'roll band.
.
You can hear all these Beatle studio sessions at Spotify here.
.