Graham Reid | | 2 min read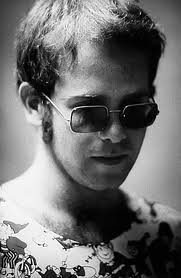 The last time Elton John topped the British charts, Nirvana hadn't recorded their Nevermind, Shihad were a few years away from their debut album and none of One Direction were born. It was 1990 and Lady Gaga was four.
But Sir Elton – now 65 – is back at number one, courtesy of the Australian electronica-dance duo Pnau he has mentored for five years.
The half-hour album Good Morning to the Night is credited to Elton John Vs Pnau and has Pnau's Nick Littlemore and Peter Mayes sampling from Elton's Seventies albums.
Of course, aside from the lovely Foreign Fields (samples from Someone Saved My Life, High Flying Bird, Sweet Painted Lady and others), the thumping beats (the title track, Karmatron) or disco-flavoured ballads (Sad) don't bear much resemblance to early Elton, but the timing is perfect.
Five Elton albums recorded before he went stadium-sized and increasingly camp with Goodbye Yellow Brick Road in '73 have been reissued in a budget-priced box.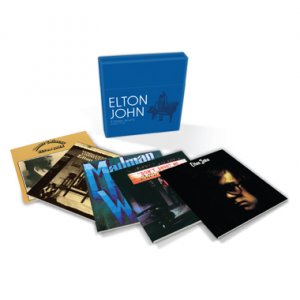 This was Elton when he was young, ambitious and one of the few frontman/piano-players in rock since Jerry Lee Lewis and Little Richard in the Fifties.
His debut Empty Sky isn't included (it's not missed) so the collection starts with his self-titled debut which sprung Your Song but also delivered power punches in Take Me to the Pilot and the gospel-influenced Border Song, both instant live favourites.
Interestingly too, given his development over subsequent albums, there was a country-rock element (No Shoe Strings on Louise) as lyric writer Bernie Taupin indulged his passion for American music and myths, and Elton acknowledged the influence of Leon Russell (with whom he recorded his last studio album The Union two years ago).
That style came through on Tumbleweed Connection (1970) in Ballad of a Well-Known Gun, Country Comfort and Son of Your Father. There were also fine ballads (Come Down in Time, Where to Now St Peter, the folksy Love Song) and Burn Down the Mission, a storming Jerry Lee Lewis piano-hammer when he played Western Springs in late '71.
This disc, his finest album before Yellow Brick Road, also includes a bonus track, his nine minute Madman Across the Water with Bowie/Ziggy guitarist Mick Ronson which was dumped, but rehit to become the title track of his next album.
Madman contained the singles Levon and Tiny Dancer (providing the music for a poignant scene in Almost Famous) and the title track pops up as a cornerstone of Karmatron on the new Elton/Pnau.
By Honky Chateau in early '72, Elton/Taupin had written and recorded four albums in two years – while Elton toured – but were operating at white heat. Honky Chateau included the funky Honky Cat, the haunting Rocket Man, Mona Lisas and Mad Hatters and Hercules.
The last album in the box is Don't Shoot Me I'm Only the Piano Player which sprung hits (Daniel, Crocodile Rock which he sang at the Queen's Jubilee concert last month), more country-rock (Elderberry Wine, Midnight Creeper) and the story-song Have Mercy on the Criminal.
These albums have crafted songs with interesting arrangements (often dramatic strings by Paul Buckmaster), but it's ironic Pnau should go to Seventies Elton for source material. The Eighties were the dance-pop era.
Fact is though, Elton's Eighties albums were mostly rubbish.
Here, for anyone coming new to him on the back of Good Morning to the Night, is where Elton John's story begins.