Graham Reid | | 4 min read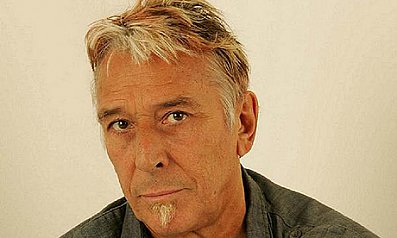 In the current issue of Britain's Mojo magazine there is an interview with John Cale, artist-without-portfolio and one of the most interesting musicians of the past half century, and more.
In his capacity for reinvention and shapeshifting, Cale is on an equal footing with Bowie and Madonna . . . so it was understandable the Mojo interviewer might sidestep the customary career overview, because that would take to much time and space.
How could you encompass his forays into avant-garde classical music, the Velvet Underground years, all those production jobs which gave a leg up to people like Patti Smith, the visceral period where he would literally tear apart a chicken carcass on stage, the quietly pointed music which was closer to classical than rock, the catalogue of wonderful songs, the sheer wit and brilliance . . .
Nope, too much.
So instead Cale – whose new album Shifty Adventures in Nookie Wood is another career highpoint, but different again – picked out a few key albums which influenced him.
And what a typically diverse selection it is: Miles Davis' Kind of Blue and the Kinks' Something Else are the easy one, then there is the Four Freshmen's How Are Things in Glocca Morra from 1957 (as a Welshman who grew up with choirs he admired the sonic design of their singing), Edgard Varese and Morton Feldman, Stiff Little Fingers, Snoop Dogg, producer-du-jour Mark Ronson . . .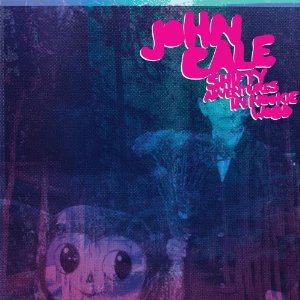 Cale's is an inclusive universe but it's always about moving on, as he told a German interviewer about the seven years between blackAcetate and Nookie Wood (reviewed here).
"There's one conscious thing about every process," he said, "which means to never do something that you've done before. So you start with something and every time when you have a song that's in some kind of acceptable format you move on to the next one.
"And this one has to be in a different mood.
"So if you try every time to do that, it's guaranteed, that you don't end up in the same atmosphere , in the same room that you've been on the previous one.
"For most of the songs on the previous album I sat down at the piano or the guitar to get good songs on.
"This time I wanted the feel of the songs first, so I get at the drums first, then I put the bass on, then the synths or the keyboards. And then I realised after drifting through these different songs that you don't need a guitar solo in every song. The funny thing was that I worked with my guitar player who was my engineer and he was fine with that."
One of the notable features of Nookie Wood is how electronics have shaped the sound and production. Cale applies layers and textures which nudge the songs sideways into other realms and moods.
"Electronics definitely help me to accelerate the process of writing the songs. But the valuable thing for me was getting my own recording space by really putting a little studio together.
"That was not fancy but it's got all the basics. Every time I go into the studio I know it's gonna sound the same. Now I can depend on this particular space."
He laughs about the album title ("If you say to a girl, 'Do you wanna have some nookie?' she knows what you mean. In English anyway") and says he doesn't listen back to his previous work to relocate himself before starting a new album. And he's selective about listening to music by others.
"I'm very careful about what I'm listening to. I'm very protective because if I have the problem of writing my own songs I never try to repeat myself. So I don't want to listen to too much radio, because I find it's too demoralising to end up with a hook, a melody or a whole track that someone else had done before. I can't listen to a lot of radio.
"Most people listen to the radio all the time – they have it on in the office or whatever, cafes…. For professional musicians though it's like a doctor watching other doctors operating."
He speaks of the songs having character and likes that someone once said every Cale album is like a journey in a foreign country.
"Oh yeah. Because so it was for me. I don't know where I' m gonna go in writing a song. I accept the confusion you end up in. Whatever the risk or the danger that you're talking about.
"Part of it is doing something interesting with the story and really having some kind of
satisfactory conclusion. The frustration that the character feels, people wanna hear that, and how it resolves. The character study is very important for a song."
Typically – if there is a such a thing in his vast catalogue – there are songs with literary allusions (Hemingway) and the political subtexts (he has been a notorious conspiracy theorist) are still there (Scotland Yard).
"Hemingway was always a figure for me that has a lot of allure. There was this Havana thing, then the Spanish war in Guernica which I wrote a song about. I fantasised how Guernica changed him, how it would change his faith, and the last line said "you've got a thousand yard stare'. A thousand yard stare is what the marines have. They train you to have a thousand yards stare so if someone tells you 'Charge', then you don't look at anything, you just go.
"So I wondered whether his whole war correspondent thing changed his features as so often happens.
"[The politics] has always been there. I know I should stop it and sometimes I think you don't need to go there, but sometimes it's essential. Sometimes the things which go on are just outrageous."
For three songs on Nookie Wood he worked with Danger Mouse, and again – as with blackAcetate particularly – the influence of black hip-hop comes through, notably on pieces like Vampire Cafe.
"The way Vampire Cafe worked, I started off with some loops. I was trying to get this drunken feeling in it that hip-hop has sometimes. And I found two loops that really clashed with each other. Then I want to put real drums on top.
"And every time I tried to put drums on top of it they tried to straighten out the beat. I said, 'Leave it alone. It's fine. It's lurching around. It's more interesting doing that'.
"I always like the improvisation side, when you don't have anything. Sometimes there might be phrases or something. I just try to keep the moment, that's more important.
"What ever happens at the time, whatever I'm looking at, listening to, or see, they're all part of what is going on."
There is more on Velvet Underground at Elsewhere here, on Lou Reed here and John Cale here. Oh and Andy Warhol here.