Graham Reid | | 4 min read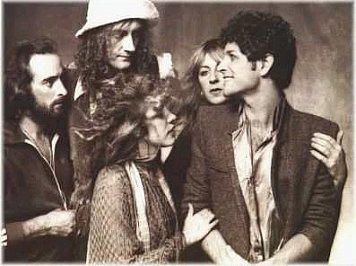 When we take the long view on various artists' careers we can see the pattern.
After the enormously successful album many artists consolidate to hold their ground – Michael Jackson's Dangerous after Bad, most things by Foo Fighters – or they can be courageous and put a stake in the ground and just say, "No".
As Bruce Springsteen did with Nebraska after The River, the Beatles did with the reductive "White Album" after the baroque Sgt Peppers and as David Bowie and Bob Dylan have done repeatedly.
After the ridiculous successes of their self titled album in '75 (about six million sold) and its even more massive Rumours (over 40 million) two years later, Fleetwood Mac could have gone either way.
The history books will tell you they veered left with the double album Tusk ('79) when, as the story goes, guitarist Lindsey Buckingham took control and, having had his ears turned by punk and New Wave, steered the Big Mac into other more demanding territory.
Hmm, yeah. Maybe. Okay.
To hear Stevie Nicks tell it however, it wasn't only Buckingham who wanted to change direction, just that he was so aggressively arrogant about it that he bullied the others into doing it his way.
Mick Fleetwood apparently wanted to make "an African record" according to Nicks (that would appear as The Visitor in '81 on which he remade Tusk's Walk a Thin Line) and John McVie wanted to head back in a blues direction, something more akin to the band's origins.
Although Tusk was far from a punk/New Wave influenced album, among its 20 songs over two discs – in an expensive embossed cover and packaged with photographs and artwork by Peter Beard and other name artists – it touched many of those diverse threads within the band.
In Rip It Up at the time, Ken Williams said was "an unresolved paradox . . . as if there was an abrupt shift of direction during its preparation".
That schism fell on the divide between Nicks' and Christine McVie's songs which worked some very familiar Mac territory (notably Nicks' lovely ballad Sara) and on the other side Buckingham's more edgy and invigorating material (his clunking and minimalist What Makes You Think You're The One which follows Sara highlights the divide).
Mark Williams in Britain's Melody Maker didn't quite hear the innovation and considered "the menu … much the same as before, despite Mick Fleetwood's heavily emphasised assertion on Radio One's Rock On last week that the band had made a conscious effort for Tusk to be otherwise".
He also said, "the songs are less immediately appealing and that there are some curious attempts at spontaneity, primarily from the pen of Lindsey Buckingham".
Tusk is indeed a curious anomaly in the Fleetwood Mac catalogue, which is expansive anyway.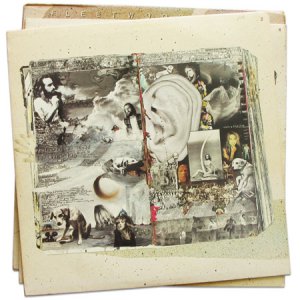 It may have been a bold attempt by Buckingham to shake things up and in that regard it was successful – punk advocate Nick Kent said, "If you're too hip for Tusk, you're too hip" – but it does take some decoding, and maybe even a shuffle of the running order (more easily done these days than jumping up and lifting the needle as you tape) to get some clarity.
Quite where you would put the title track -- which began as a drum riff from a soundcheck and had lyrics and a marching band added – is a mystery.
For those coming new to it or longtime fans wanting to deconstruct it further the new three CD edition is extremely helpful. It comes with the original album remastered, a disc of singles and demoes (including the Tusk riff and other versions of the song) and another disc of "The Alternate Tusk") which is different and mostly unreleased versions of the songs in the same running order.
The booklet comes with an insightful essay by Jim Irvin about the making of the album and the reception to it, plus track-by-track comments from band members (but not Christine McVie who may not have been back in the fold when this reissue was being created).
On the second disc the single remixes are only of marginal interest although – unlike the expanded Rumours of 2013 – we here get a better idea of ideas being worked through in the early demoes. Perhaps only hardcore Buckingham/Mac fans want six versions of Lindsey's I Know I'm Not Wrong (from raw demo to all-but-done). But they are all quite different as he works the song through.
The various versions of Tusk however are kinda fun and funny, and one take rather spooky. Ripe for sampling, for sure.
"The Alternate Tusk" is something mostly for the most dedicated, but again not without interest -- although the version of Sara doesn't take flight as the released version does. However if this were the released album it does sound decidedly more strange and pared back in places, and Christine McVie's Brown Eyes has the beautiful guitar coda by Peter Green intact.
(Incidentally, for the deadly serious fan there is a five CD version box set with two other discs of live concerts which mixed Tusk songs with their hits.)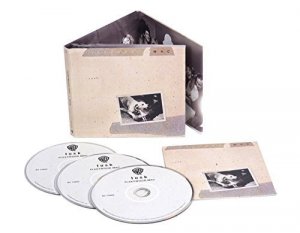 At the time Tusk was considered a multi-platinum chart-topping flop. It only sold about four million copies (however it was a double, remember), went to number one in New Zealand and Britain and was top five in half a dozen other territories.
It was the most expensive album in history, widely reported to have cost over US$1.2 million for its long gestation in the studio.
Perhaps the most surprising thing about Tusk, given the changed times we now live in where accountants and cost-benefit slide rules are run over everything, is that it exists at all.
That was because of how supportive Mo Ostin, the head of Mac's record company Warners, was.
As Lindsey Buckingham says in the liner essay, "The Mo Ostins of today's worlds have no autonomy. There was a lot more open-mindedness at the labels then".
"In today's climate Tusk maybe would have gotten shelved."
Although today it gets expanded reissue treatment.
For more on Fleetwood Mac at Elsewhere which includes archival interviews, reviews of solo Mac albums and more start here.