Graham Reid | | 5 min read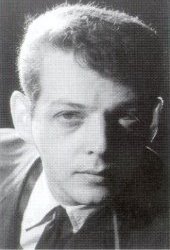 Some record producers have a sound so distinctive that – like the names of John Wayne and Arnold Schwarzenegger on the marquee outside the cinema – they are the drawcard in themselves.
Few but the most diligent rock scholars could name the various Checkmates, Shirelles or Ronettes, but everyone can recognise they were produced by Phil Spector.
His "wall of sound" and "little symphonies for the kids" became his aural fingerprint and utterly distinctive. And copied.
Similarly Brian Wilson's arrangements and production of the Beach Boys at their creative zenith in the mid-to-late Sixties; Brian Eno and Daniel Lanois when they worked with U2; Rick Rubin with the Beastie Boys; Butch Vig with Nirvana . . .
It's harder to make such a case for the late Sir George Martin perhaps because he was the facilitator/arranger and producer who realised the ideas of the Beatles which – because of the diversity of their music – came without much of a consistent, stylistic signature. That he could do it all attests to his particular genius.
And even if producers like Mickie Most and Shel Talmy in the British beat-boom of the post-Beatles era in the Sixties don't have a discernible style to outsiders, you'd have to concede that without them . . .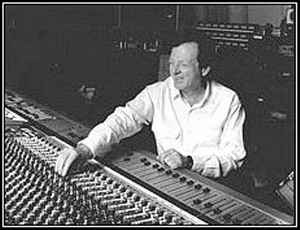 In Most's case we might not have had the freshness of Herman's Hermits and the Moody Blues' Go Now, the raw power of the Animals and Lulu, Donovan as he moved into folk-rock . . .
And what of Shel Talmy, the American who arrived in Britain at exactly the right time with a very modest CV?
Talmy was the man who captured the early Kinks and Who, Manfred Mann in transition, the fresh-off-the-boat Easybeats, a young fellow called Davy Jones (later to become David Bowie), as well as softer sounds like the folk group Pentangle and the pop of the Fortunes, Chad and Jeremy, . . .
Among many others.
So, what was Talmy's particular skill in the studio?
Simple in a way: He listened to the artists "to find out what they wanted and, unless I felt they were completely wrong, I dealt with it".
He was also very hands on.
"I made the decision at the outset," he says in the liner notes to the recently released Ace Records compilation Making Time: A Shel Talmy Production.
"I chose the material, rehearsed and did the arrangements with the band, recorded, overdubbed, mixed and finally mastered the finished product.
"I'd see Ray Davies [of the Kinks] about every week or two and we'd go through what he had written.
"With Sunny Afternoon I heard four bars and said, 'That's our next number one'.
"I liked the Easybeats immediately, but I just didn't think any of the material they brought we was of singles quality until they came up with Friday on My Mind – 'Okay, that's it', and I set up the session.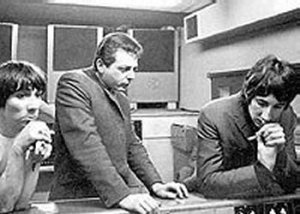 "[Pete] Townshend's songs were certainly obvious, there was no doubt My Generation was a slam dunk."
Sheldon Talmy was born in Chicago and his first thoughts in high school during the early Fifties was of getting into movie directing. He'd been on the television game show Quiz Kids – he was a smart and intellectual young guy – and was attracted by the entertainment industry.
But when diagnosed with an eye ailment which was going to lead to increasing myopia he shifted into another kind of directing: "The second best thing might be record producer, because that's what a director is, without the visuals."
He worked his way into LA studios, recorded with the Wrecking Crew and Bobby Darin, learned how to isolate instruments and mike up close, and then in the early Sixties decided to go to Britain for six weeks.
He arrive in mid '62, fell in love with the country, hooked up with the likes of Dick Rowe at Decca, Mickie Most and session players like Jimmy Page, married (and divorced), and stayed until 1970.
During that time he recorded a breathtakingly wide range of artists: "I always liked diversification. True I made my name with rock but things like Chad and Jeremy with a big orchestra were just as enjoyable".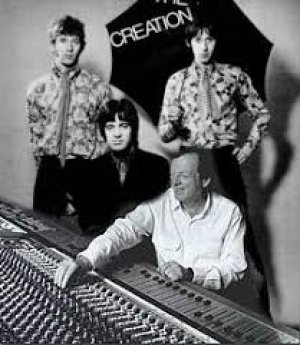 He started his own Planet Records and one of the acts was the much-vaunted Creation whose career stalled but gave their name to the label founded almost two decades later by Alan McGee, which gave us Oasis, Felt, Slowdive, Teenage Fanclub, Primal Scream . . .
It wasn't all easy for Talmy: there was litigation with the Who's management over the tapes of My Generation; his label fractured; he missed out on getting Australia's Bee Gees before they arrived in Britain when fellow-Ocker Robert Stigwood got in first . . .
"There was so much terrific talent around," he says in the Making Time liner notes. "It was tempting to try and get involved with everyone.
"For example, I would have loved to recorded the Stones and the Yardbirds, but even if that had been possible we were all working flat out and the timing wasn't right."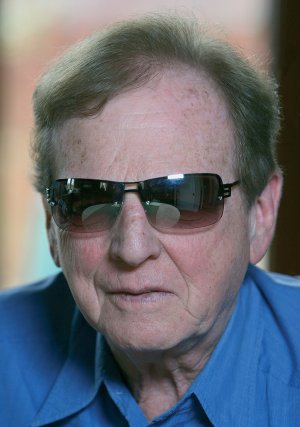 Shel Talmy returned to States at the end of the decade whose sound he helped shape and is, at the time of this writing still alive at 80 and still living in Los Angeles.
His musical legacy as a producer, arranger, engineer and more is secure even if his reach was broad.
He recorded Pentangles' delightful and catchy Light Flight which became instantly famous as the theme to the television show Take Three Girls which exemplified "swinging London" at the time, but also channeled the sound and style of lesser known bands like the expat folk-rockers Rokes who lived in Italy . . .
And the Spector-lite of Perpetual Langley from Belfast on the Ashford-Simpson song Surrender (a coulda-been-a-Dusty) and . . .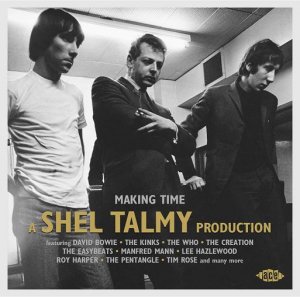 Just cast an ear over the 25 songs on the compilation.
Musically it ranges from the raw r'n'b rock of The Creation on Making Time, the Who (Anyway, Anyhow Anywhere), the Sneekers (Bald Headed Woman which Talmy arranged), the marginal First Gear (with the Naomi Neville-penned r'n'b raver A Certain Girl which the Yardbirds delivered with more fury) . . .
To the Kinks (Davies himself chose Tired of Waiting For You for the collection) through to Lee Hazlewood, Chad and Jeremy (the breezy Summer Song), the raw and obscure "Dylan-penned" Jack O'Diamonds by Ben Carruthers and The Deep; to Tim Rose and Trini Lopez (who he made to sound sexy) . . .
Oh, and the melodramatic That's Why I Love You by Goldie and the Gingerbreads; an unpromising singer called Davy Jones (here in a previously unreleased version of his juvenilia You've Got a Habit of Leaving), the eccentric Roy Harper (one of many folk artists Talmy identified who could be part of three album set of English folk singers to be released in the US) . . .
Usefully too, many of the songs on this collection which comes with typically terrific Ace liner notes by writer/researcher Alec Palao are beyond the obvious: You've already got the Easybeats' hits surely, so why not their Lisa?
And where else are you going to hear Lindsay Muir's Untamed with Daddy Long Legs?
Or the astonishing soul-torn voice of Oliver Norman with Drowning in My Own Despair?
Or Tim Rose booze-ravaged soul on Jamie Sue?
All of these artists were on scattershot records billed as "A Shel Talmy Production" in a remarkable producer's career which really began with his seminal recording of the Kink's You Really Got Me.
Shel Talmy was that guy, and he who worked with all of these people and more.
And most must have thought about him: "You really got me".
Making Time: A Shel Talmy Production on Ace is available through Border in New Zealand. See the Border Facebook page here for this and so much more.