Graham Reid | | 4 min read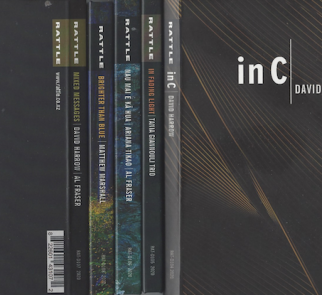 In its first 15 years after it was launched, the Auckland-based label Rattle was averaging just one release a year.
In 2021 the label will celebrate its 30thanniversary and since the late 2000s the release schedule has really hit a cracking pace of albums which cover avant-garde music, classical (traditional and contemporary), jazz, taonga puoro, quasi-pop and everything else which rarely finds a mainstream audience.
In 2018 it released 17 albums, last year it released nine and this year up until recently it had released 15 . . . and all Rattle albums come in beautiful hardcover gatefold sleeves by Auckland design house UnkleFranc.
But a fortnight ago Rattle outdid itself with five albums in five days.
As we have said previously when dealing with such a slew, we are forced to simply lump them together under a title which refers to the provocation of music from Rattle.
Hence we do it again and simply offer thumbnail sketches of these five releases . . .
.
David Harrow: In C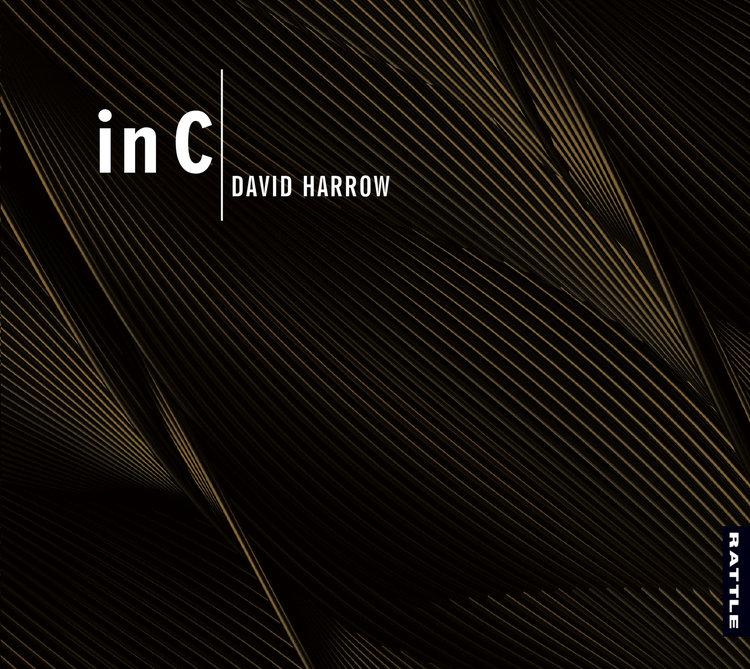 This is not the first recording inspired by Terry Riley's groundbreaking minimalist piece of the same title from 1964, Elsewhere has a Chinese ensemble playing it on traditional instruments.
But British-born, New York-based producer, DJ and remixer David Harrow brings a unique take into play here across this double CD set where the piece in separate parts is realised at different speeds from inner-city urgency to slow and more dreamily atmospheric versions (slow version part two has all the elements for a hypnotic soundtrack).
You can hear and buy this album at bandcamp here
.
David Harrow and Al Fraser: Mixed Messages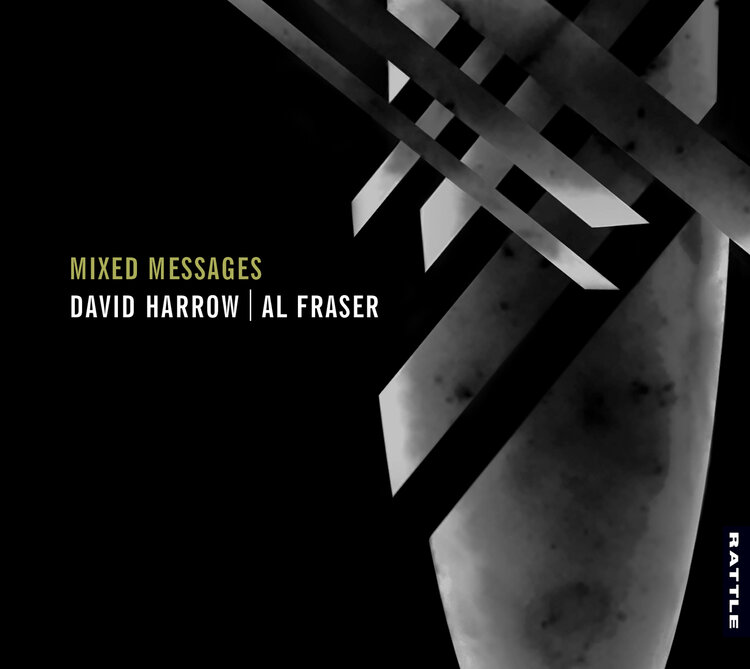 Harrow, here on electronic keyboards, teams up via long-distance file-sharing with taonga puoro player Al Fraser (somewhat of a regular at Elsewhere recently) for these ambient pieces which evoke a sense of space, distance, primeval landscapes and more.
Fraser previously delivered the exceptional Panthalassa (with Sam Leamy and Neil Johnstone) but if that music took you deep into the ocean this one suggests the emergence of human life, ancient myths being constructed out of darkness and a reflective glance to the hope-filled heavens.
You can hear and buy this album at bandcamp here
.
Ariana Tikao and Al Fraser: Nau Mai E Ka Hua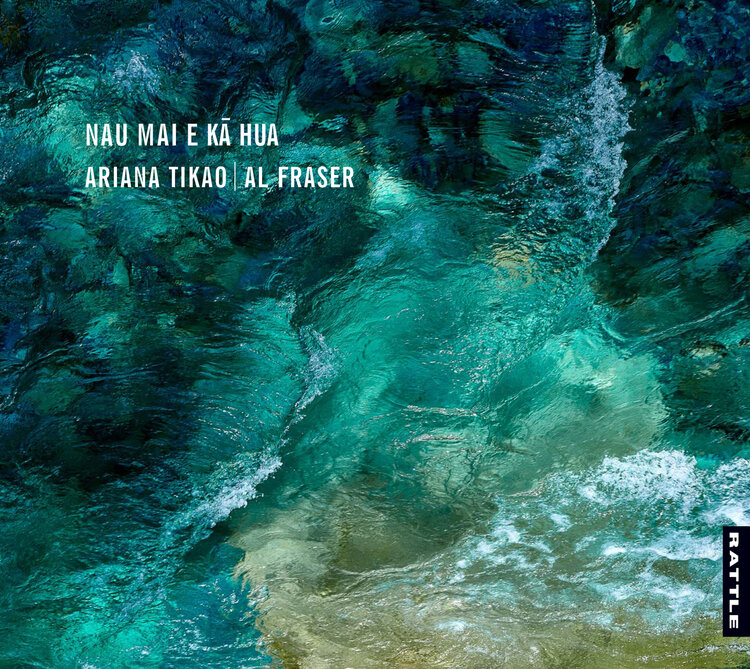 Part of what third generation taonga puoro player Ruby Solly refers to as the second generation (from whom she learned and has performed with), Ariana Tikao and Al Fraser have more than a decade's worth of experience performing together (and much work individually outside that, Tikao as a vocalist also).
This exceptionally deep, spiritual and beautifully presented album – with liner notes, explanations and the poetic lyrics of Tikao reproduced in the striking booklet – is mostly of original work (two improvisations among them) but also includes the heartbreaking lament Ka Taka Te Motoi which was performed at the funeral of guitarist Aaron Tokona.
There is also a piece by Tikao based on words by Hirini Melbourne (of that first generation – after the elders whose knowledge was passed to them -- who revived taonga puoro with Richard Nunns and Brian Flintoff) which includes an archival recording of the late Melbourne.
There is a lot of recent and ancient history in these recordings.
Outstanding.
You can hear and buy this album at bandcamp here
.
Tania Giannouli Trio: In Fading Light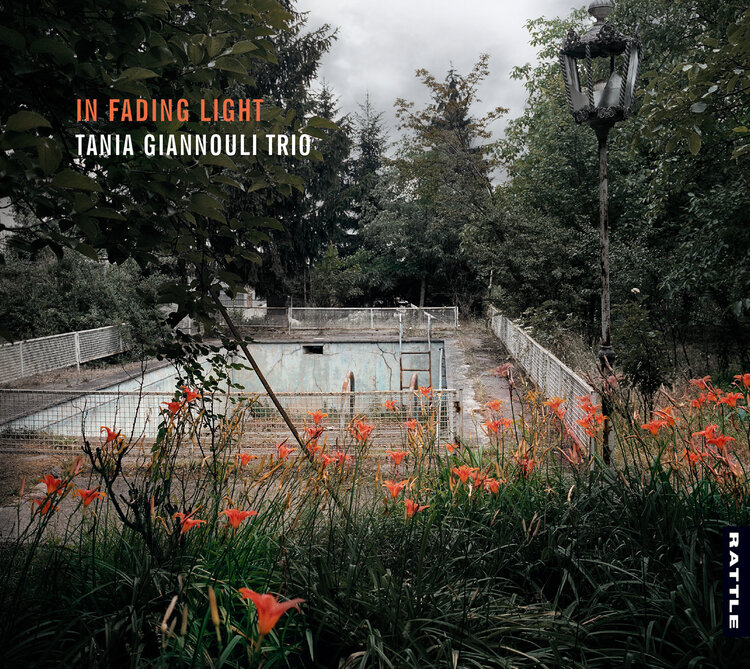 Greek pianist/composer Tania Giannouli has delivered a number of interesting and musically diverse albums for Rattle, among them those with her ensemble, with saxophonist/clarinetist Paulo Chagas and with taonga puoro player Rob Thorne and Rattle's Steve Garden add sonic effects.
So it's fair to say it would be unwise to predict just what type of jazz/improvised music she would deliver with her trio of trumpeter Andreas Polyzogopoulos and oud player Kyriakos Tapakis.
Certainly the lack of a rhythm section frees these pieces and allows them space to take flight (as on the yearning, nine minute Hinemoa's Lament) or create a mood of stateless unease (the appropriately titled and turbulent Disquiet).
There is quiet here too (Inland Sea and the title track right at the end).
Tania Giannouli makes jazz of the kind where improvisation is just the starting point and somewhere out there -- or something deep inside -- is the aim.
You can hear and buy this album at bandcamp here
.
Matthew Marshall: Brighter Than Blue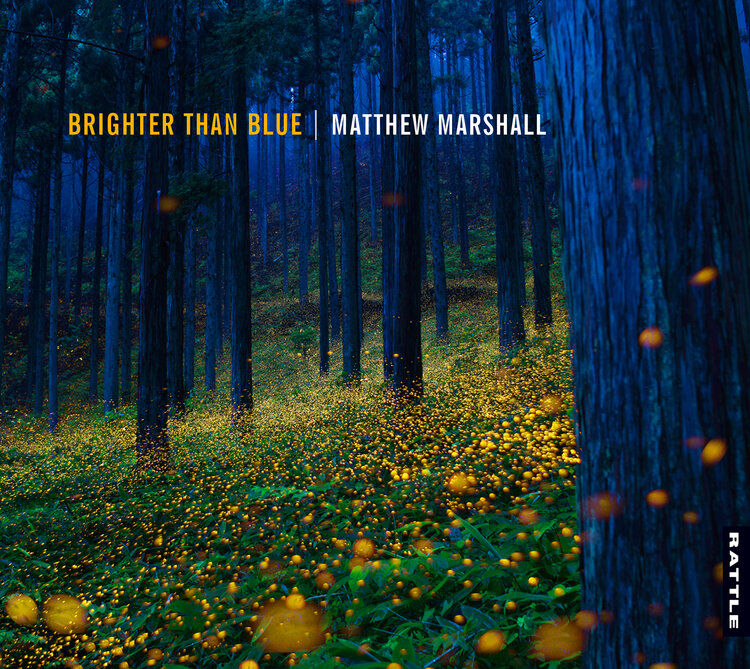 Acoustic guitarist Matthew Marshall's debut album for Rattle was the delightful solo album Fragments which was a collection of pieces he had recorded for Radio NZ in the mid Nineties. The album was nominated in the classical category at the 2020 Aotearoa Music Awards.
These four works by New Zealand composers (Philip Norman, Anthony Ritchie and Kenneth Young) were recorded in 2017 and 2019 in various studios and it's a measure of Marshall's gifts that on the same day in November '17 he recorded Ritchie's Autumn Moods with cellist Heleen du Plessis and Young's Suite with violinist Tessa Petersen, each composer writing in very different idioms and conjuring up equally distinctive emotions.
The major work here is It's Love, Isn't It? his commissioned piece using Norman's music for guitar paired with a selection of 15 short poems by Alistair Te Ariki Campbell and Meg Campbell – from their '08 collection of the same title – read by Sir Jon Trimmer and Dame Kate Harcourt.
Another album of interesting and often elegant miniatures by Marshall, but this time reaching into the co-joined realm of spoken and musical poetry.
You can hear and buy this album at bandcamp here
.
There you go, five albums in five days from Rattle. And the year isn't over yet. Check out the label here.
For other reviews of Rattle albums and interviews with artists at Elsewhere start here.