Graham Reid | | 4 min read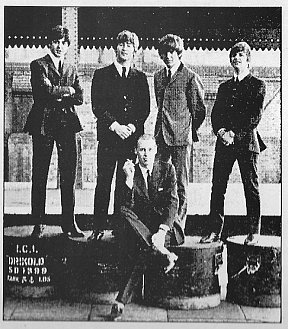 It can't be denied that George Martin was indispensable to the Beatles in the studio for his arranging, orchestration and playing skills. It's hard to imagine if we'd ever have heard Yesterday, In My Life, Eleanor Rigby, Strawberry Fields Forever, I am the Walrus and many other classics in the same manner if it hadn't been for his input.
His pre-Beatle work with sound and tape effects for Peter Sellers and others -- not to mention his one-off electronic single as Ray Cathode -- were also in his back-pocket when the Beatles started to push beyond pop singles and were becoming more inventive (as on Yellow Submarine) and exploring the possibilities of the studio.
Where he wasn't any use was in his suggestions for the cover art and title for their debut album.
It was his thought the Beatles should be photographed in the Insect House at the London Zoo – Beatles/beetles, get it? – which was such a literal joke that it belonged in a previous era.
His suggestion for the album title was Off the Beatle Track, just weak wordplay of the kind the Goons and others like Kenneth Horne (his radio show was Round the Horne) had used . . and the Beatles were leaving behind.
It has to be said however that Please Please Me also had a title which recalled the standard pop fare of the time ("with Love Me Do and 12 other songs") and the cover photo was somewhat hasty but became, despite that, iconic.
Martin so clearly liked his suggestion for the title that in mid '64 he used it for his orchestral album of Beatle songs.
By that time the Beatles had two albums, some EPs and singles released so there was a sufficient and diverse range of material for Martin to draw from. And it was time to cash in because Arthur Fielder, the Chipmunks, Keely Smith and others were already picking off Beatle songs for their versions.
And who might have a better claim to them than Martin?
So assembling his "orchestra" of jazz and studio musicians – he was well connected – Martin offered 12 instrumental interpretations of Beatles songs which cherry-picked their hits (All My Loving, Can't Buy Me Love, She Loves You, From Me to You, I Want to Hold Your Hand) as well as interesting album tracks and b-sides (Harrison's Don't Bother Me, This Boy, Little Child and others).
Oddly enough at the time Martin was recording these the Beatles had wrapped up making A Hard Day's Night, the album of which appeared in its American edition with a typically bewildering track listing which included instrumental versions of I Should Have Known Better, And I Love Her, This Boy and the title track attributed to the George Martin Orchestra.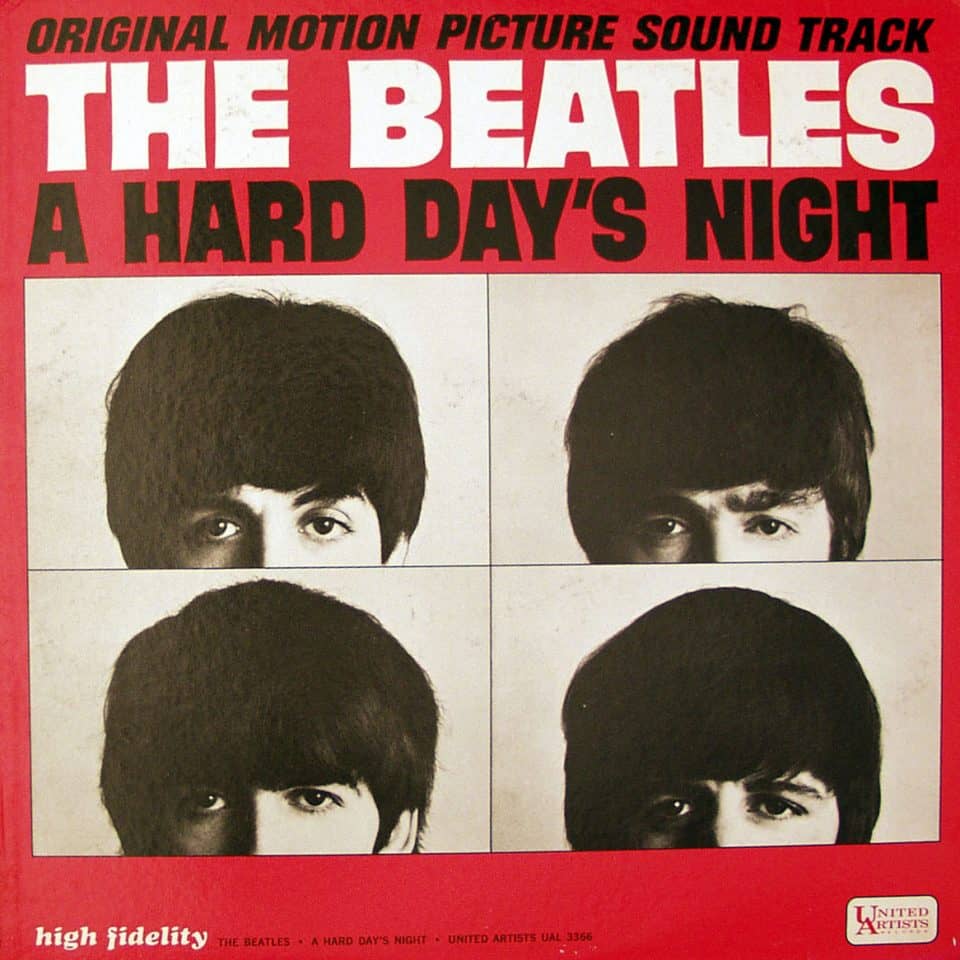 Only one of those songs – This Boy billed as Ringo's Theme on the US album – appears on Off the Beatle Track and it is a different version, less melancholy and with dance-band horns and big strings rather than the downbeat and mournful guitar line which worked so well in the film.
Listened to from this distance Off the Beatle Track is very much an album of its Bacharach and Bond-theme era (check I Saw Her Standing There).
Or Austin Powers, if you will. (She Loves You.)
Some of the melodies show how, at this stage, the Lennon-McCartney songs got by on pure energy and their delivery (Please Please Me, Little Child, All I've Got to Do) but other tunes really lend themselves to orchestration of this kind (All My Loving, From Me to You, There's a Place).
Harrison's Don't Bother Me comes with harmonica and some sweeping strings which, if they were toned down just a fraction – and the flute solo dropped – would be passable spaghetti western piece.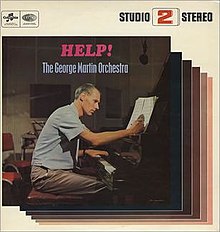 On the pop hits, Ringo's drum patterns are echoed closely because that is what propelled those songs as much as the vocal energy.
Off the Beatle Track sold well enough at the time for Martin to continue with the instrumental A Hard Day's Night and Help! album as well as cash-ins like The Beatle Girls and one where the title says it all: Beatles to Bond to Bach.
His In My Life retrospective of '98 had a stellar cast (Celine Dion, Vanessa-Mae, Billy Connelly and Sean Connery among others) offering idiosyncratic – and sometimes idiotic – vocals on Beatle songs.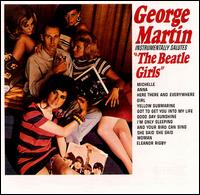 Off the Beatle Track – terrible title still – remains a very minor entry in the offshoots of the Beatles' catalogue and some might say Lennon's liner notes (below) were the best thing about it.
But it was proof that behind the pop and mop-tops there were intelligent songwriters at work whose songs were malleable enough to take orchestral/big band treatment.
And, as time proved, interpretations by jazz artists, country singers, indie.rockers, bluegrass groups, the cast of Glee, Russian choirs, any old trout . . .
Elsewhere has a number of George Martin articles, interviews and reviews starting here
.
Elsewhere occasionally revisits albums -- classics sometimes, but more often oddities or overlooked albums by major artists -- and you can find a number of them starting here
.
Off the Beatle Track is not on Spotify and is hard to find in its original pressing on Parlophone. But in '88 it was reissued on vinyl by CS Records out of the UK and on CD through the now defunct One Way Records in the US. Elsewhere picked up a mint condition CS vinyl version for $15 in a secondhand records store.
Here are John Lennon's original liner notes