Graham Reid | | 3 min read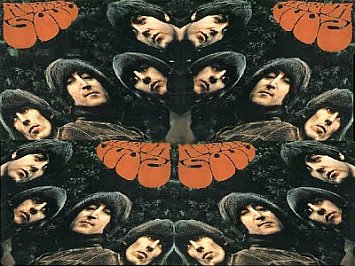 Many people will know the story behind the cover of the Beatles' 1965 album Rubber Soul, a distorted image which by chance captured the slightly woozy atmosphere around marijuana and the Beatles' changing music at that time.
This was the album which rescued the band from being hidebound by Beatlemania.
The previous album Help! had hinted at new possibilities: Lennon's brutally honest self-assessment, albeit delivered to brisk Beatles style, on the title track and McCartney's ballad Yesterday.
But Rubber Soul was the great leap forward.
Challenged by the increasing sophistication of American bands they inspired (notably the Beach Boys, Byrds, Lovin' Spoonful and others) who stretching the boundaries of pop possibilities (Dylan too of course the Beatles recognised they needed to step up or fold their tent and be brief pop phenomenon.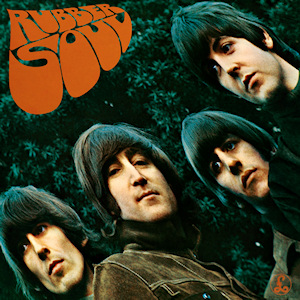 They chose the former and delivered a collection of songs which roamed effortlessly from jangle pop (Harrison's If I Needed Someone) to intense ballads (Lennon's In My Life), Dylan-meets-exotica (the sitar-enhanced Norwegian Wood), faux-soul (Drive My Car) and much more.
An album like this required a new look on its cover and so Robert Freeman – who had most notably given them the visually striking With the Beatles cover – took a series of shots at Lennon's house in Weybridge.
"We had our new gear on, the polo necks" recalled McCartney later, "and we were doing straight mugshots."
Back in London Freeman set up an album-sized piece of cardboard on a chair to project his slides of the session onto, and the cardboard slid to create the elongated faces.
And there was the cover for Rubber Soul.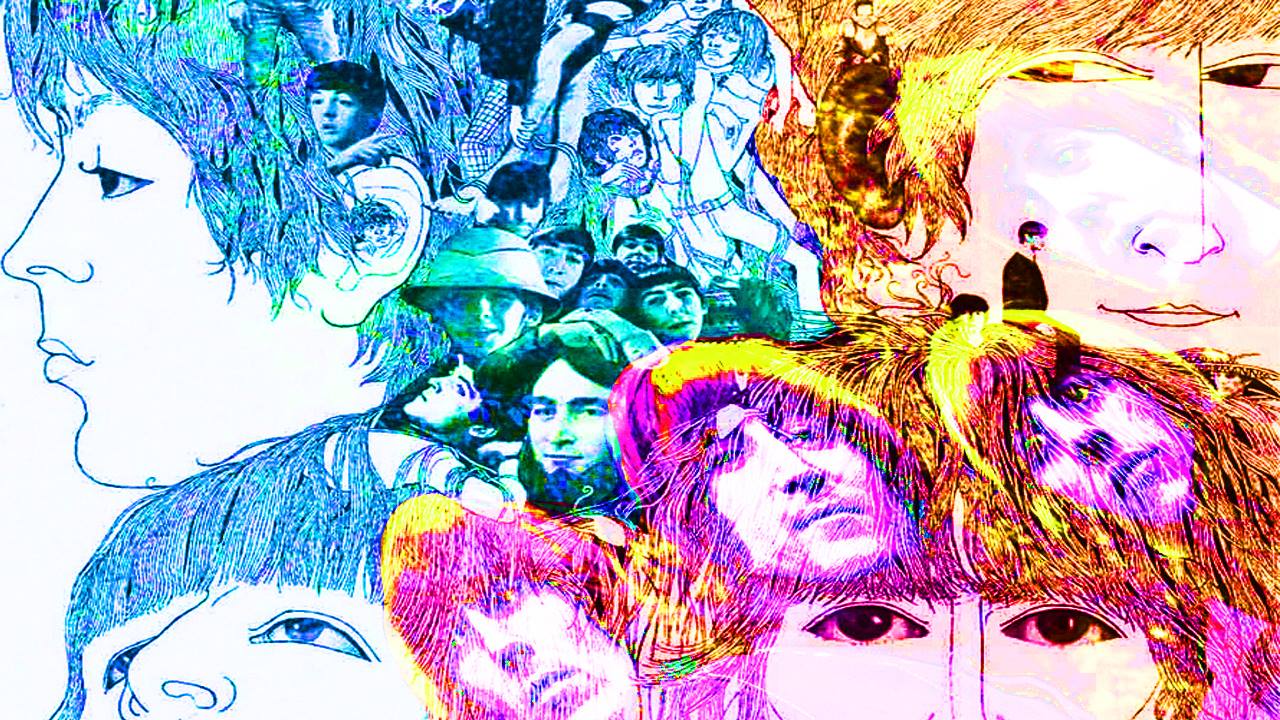 "I liked the way we got our faces to be longer on the album cover," Harrison said for the Anthology. "We lost the 'little innocents' tag, the naivety, and Rubber Soul was the first one where we were fully-fledged potheads."
It was the album, along with Revolver of the following year, which turned the Beatles from a pop phenomenon into artists. Those albums were like Volume One and Volume Two said Harrison later.
And as with so many Beatle covers – notably With the Beatles, Revolver and Sgt Pepper – the Rubber Soul cover has been much imitated, parodied and referenced down the decades.
With Matthew Bannister's current revisit and reinterpretation of Rubber Soul in its entirety as Rubber Solo (in an appropriate cover, see below), Elsewhere here offers images of Rubber Soul and others who followed in its wake.
We start with the original shot . . . before that happy accident when it slid sideways.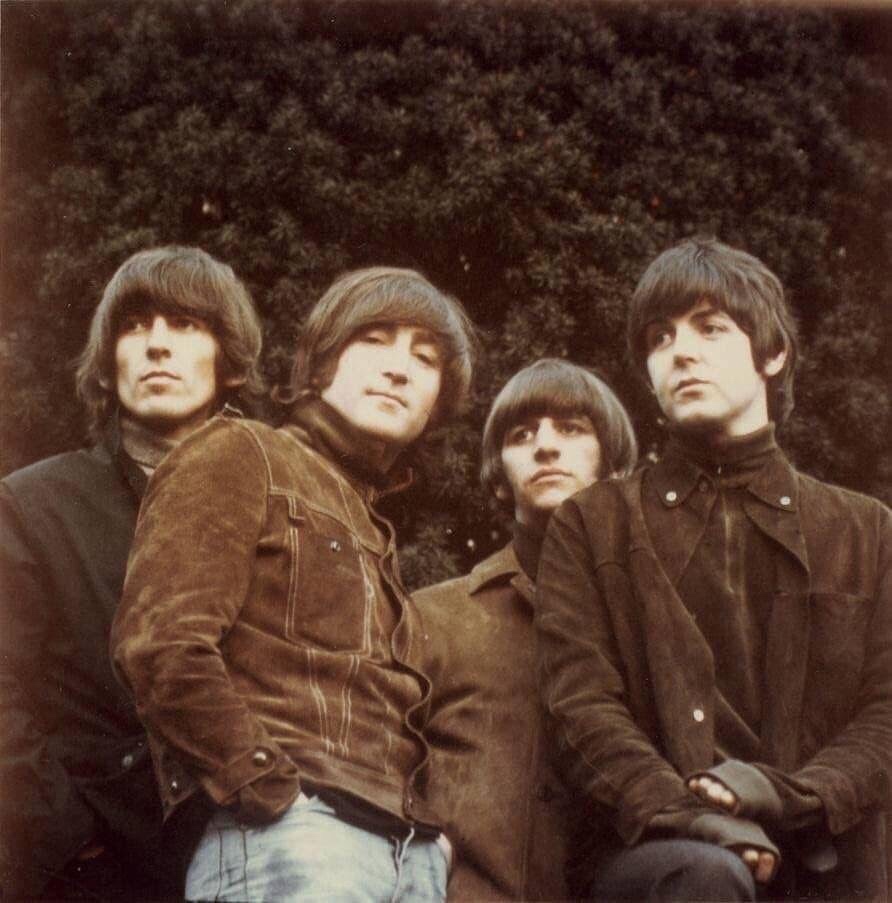 .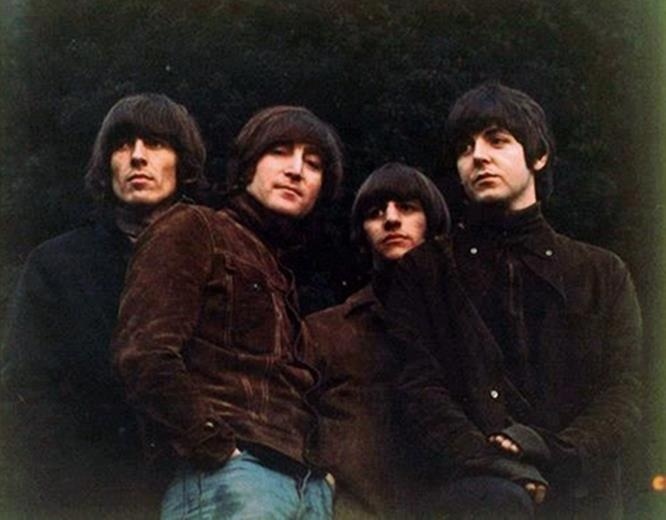 .
And here we go . . . Inevitably the Russians had their own version
.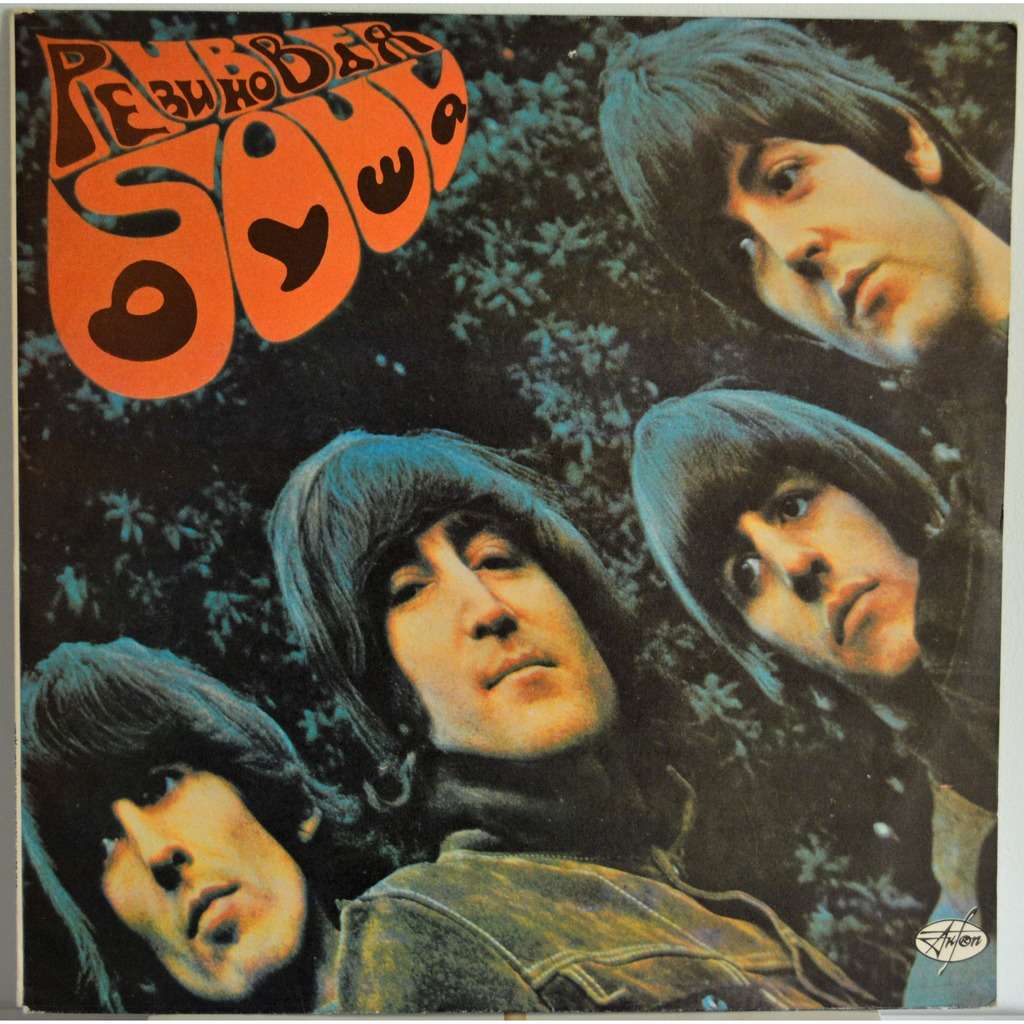 .
as did Lego
.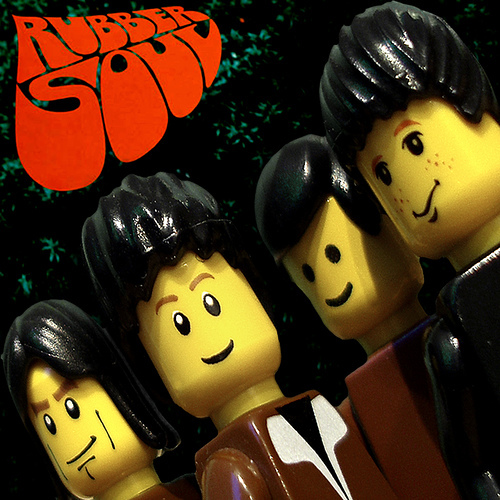 .
and . . .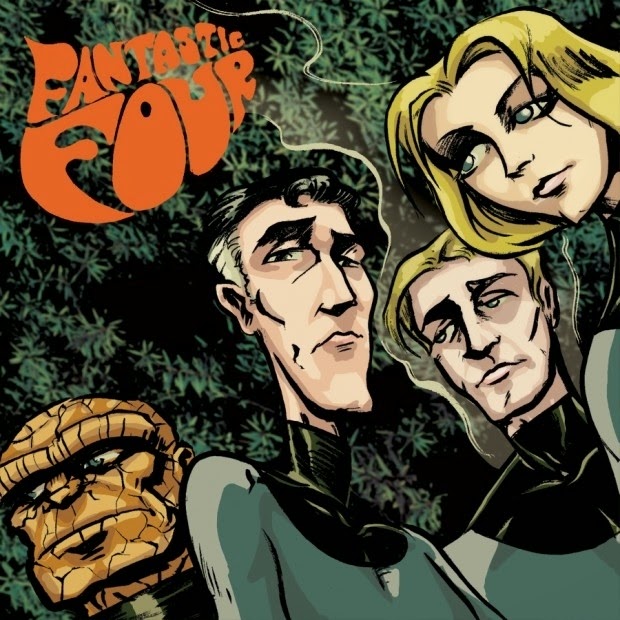 .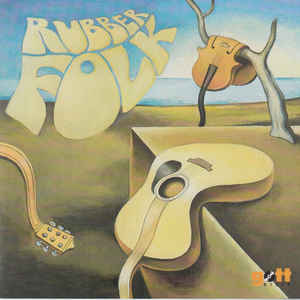 .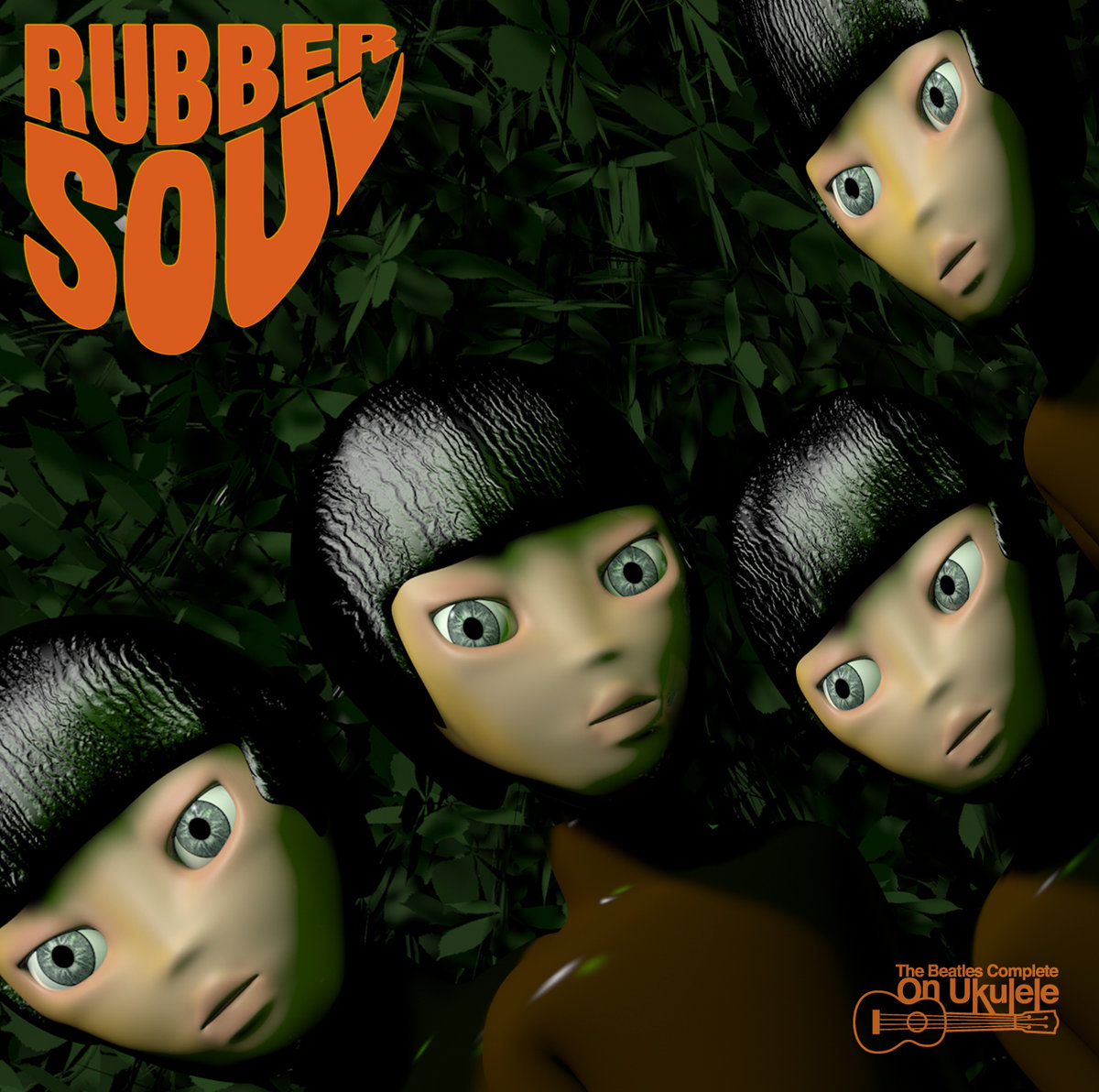 .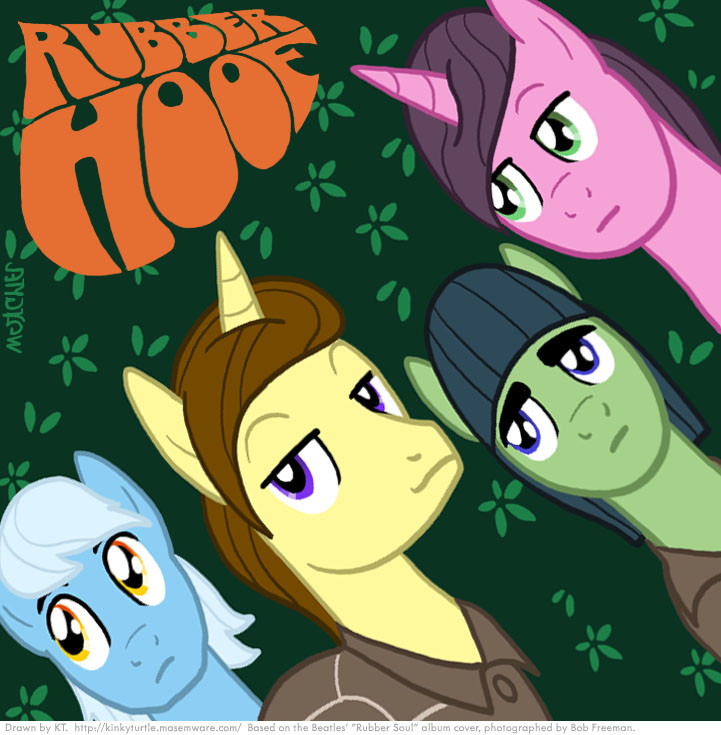 .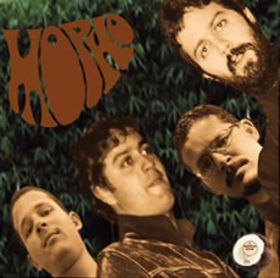 .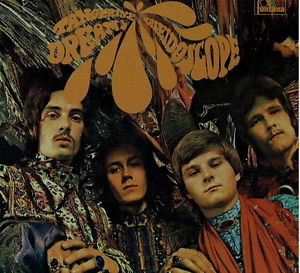 .
and Beatle bootlegs?
.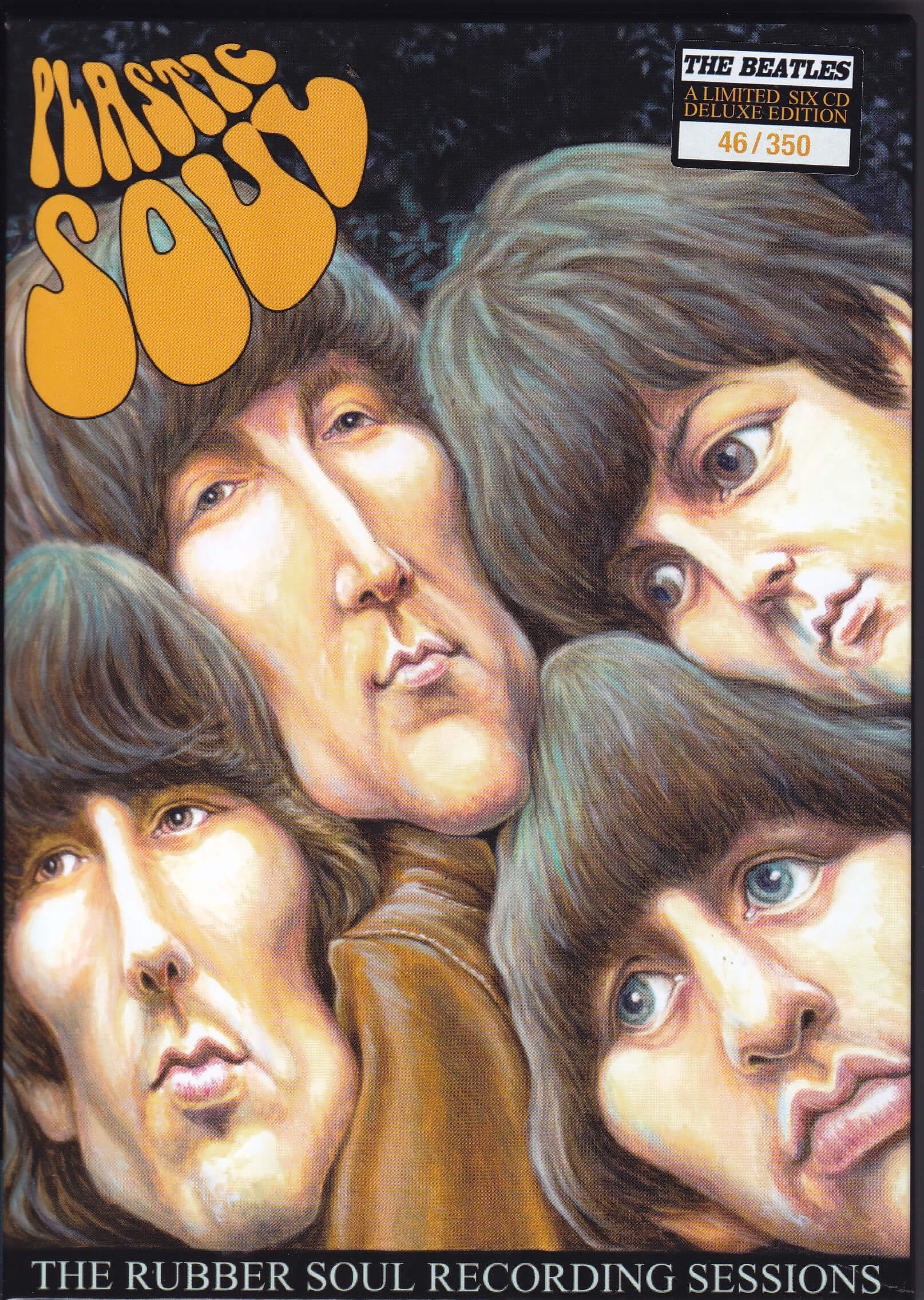 .
this cover was invented by National Lampoon in a Beatles spoof issue, but subsequently became the cover of a bootleg collection of outtakes etc
.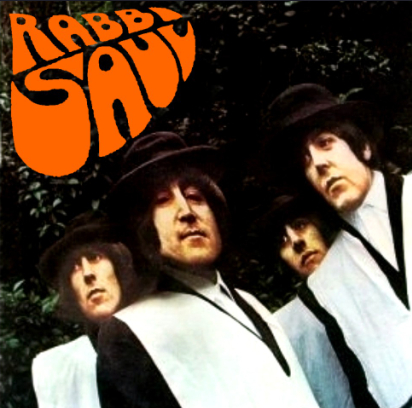 .
and finally Matthew Bannister's revisit to the album as Rubber Solo
.