Graham Reid | | 7 min read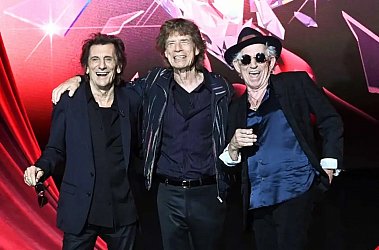 In the years since the Rolling Stones released A Bigger Bang in 2005 – their last album of original songs – there have been six British prime ministers, Paul McCartney has released nine albums and Taylor Swift's debut album was still a year away in 2005. Since then she's released nine studio album and re-recorded four.
At the time of A Bigger Bang, Mick Jagger was a mere 62. His current partner, with whom he had a child in 2016, was 18.
Time flies, and since 2005 it mostly flew right past the Stones when it came to recording new material.
They released a streaming single, the rather good Living in a Ghost Town during lockdown of 2020, there was the covers album Blue and Lonesome (2016) and they still toured Europe, the Americas and down here in November 2014 playing the Mt Smart Stadium and picking up a reported US$7.25 million.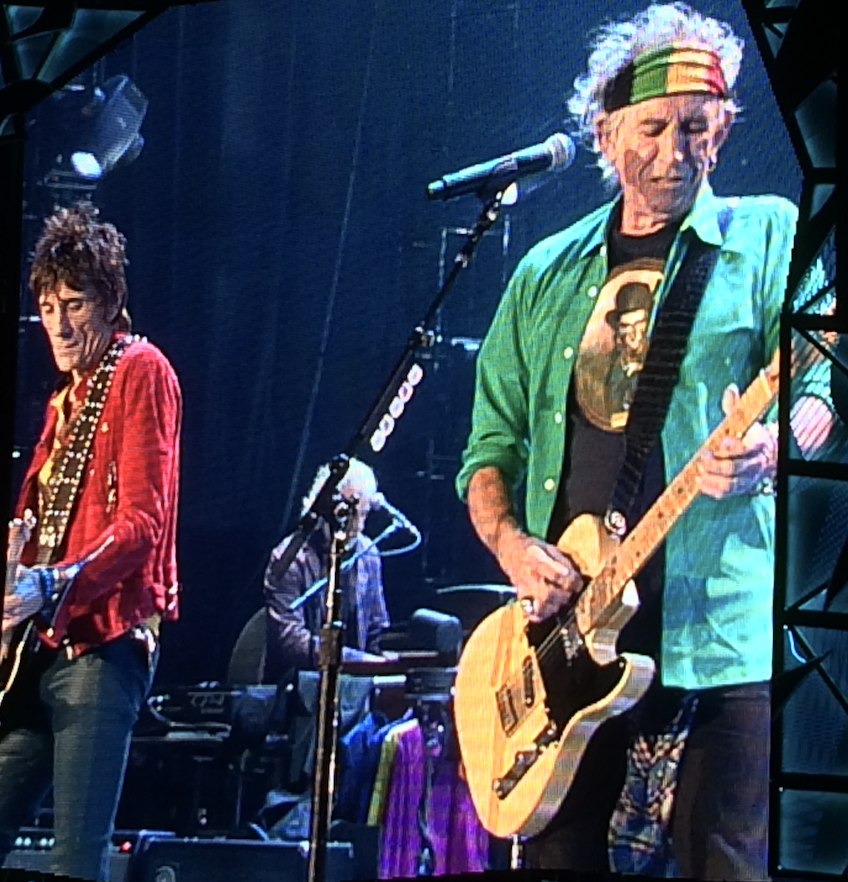 When that happened time stood still, because the Stones had become symbols of something they've long since ceased to be, rebellious bad boys.
Crowds in stadia across the planet – 1.5 million in Rio on Copacabana Beach in 2006 – celebrate their longevity, the fact they survived by doing things their way
That notorious Keith Richards – who topped an NME list of "rock stars most likely to die" 50 years ago – has defied The Grim Reaper and outlived many of his rock'n'roll peers is much celebrated.
The Stones today are rebellion with a sly wink, or what British musician, writer and cultural critic George Melly once called "revolt into style".
Merchandise of their tongue logo is as ubiquitous as McDonalds arches or Coca-Cola, the Stones have done sponsorship deals with Microsoft, licensed She's A Rainbow to Apple (among other such deals), and armies of accountants and managers to handle the wealth and keep it from grabbing hands.
Gimme Tax Shelter?
They have become rebels without a cause and although they might have ceased to be musical innovators 40 years ago they remain admiredfor the old music and their humour: Jagger, Richards and Ron Wood are most often seen laughing and enjoying their wealth, notoriety and longevity.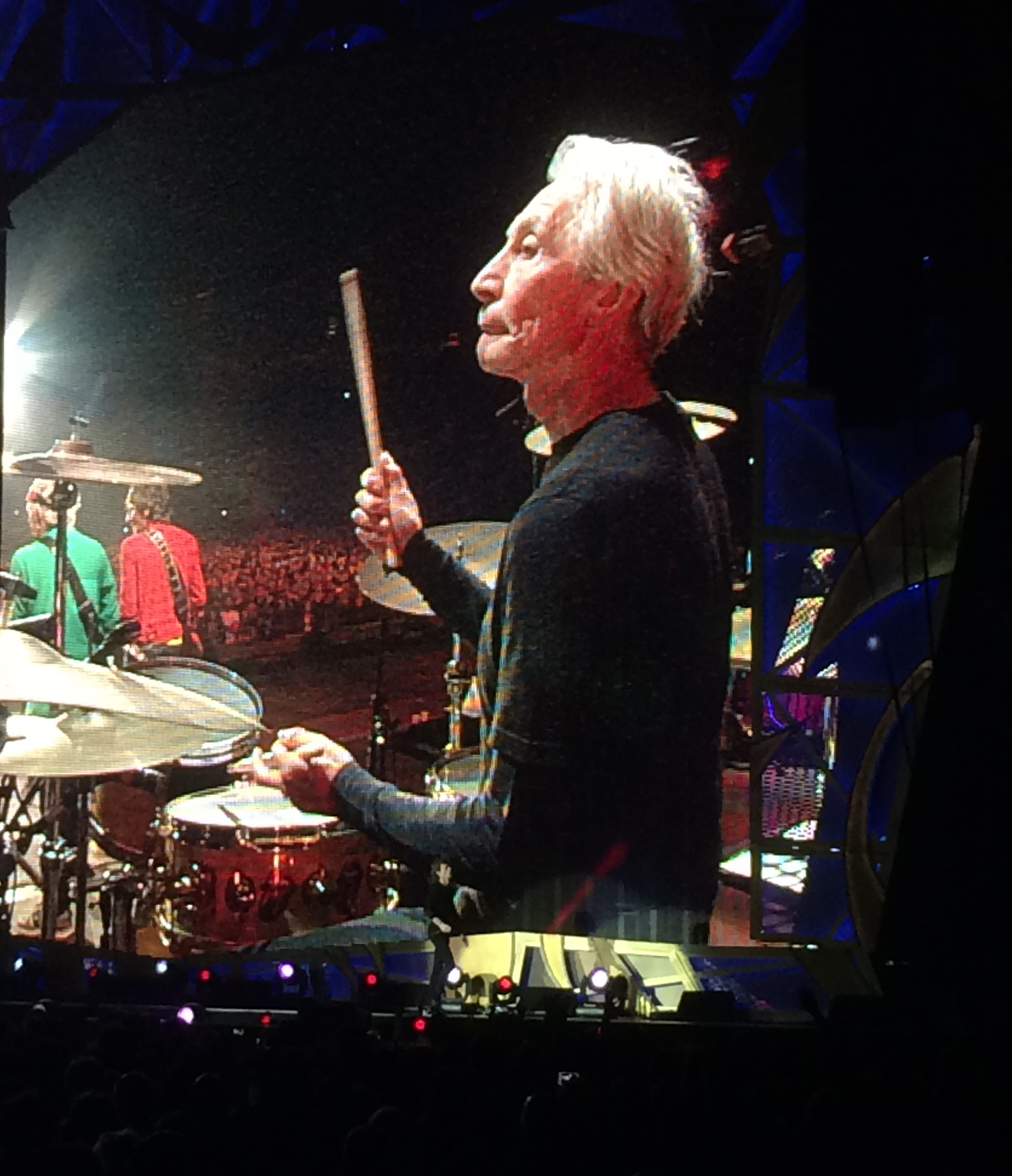 Even the late drummer Charlie Watts allowed himself a bemused smile about the accidental career he had in rock'n'roll which allowed him to indulge his love of jazz and hobbies like horses and collecting rare first editions.
On their 1964 self-titled debut album, their 20-year old manager Andrew Loog Oldham wrote, "the Rolling Stones are more than a group, they are a way of life".
For many of us the Stones became a cultural touchstone, if not exactly a way of life.
Sullen, discourteous and not adopting tidy suits, the Stones in the mid Sixties appealed to kids who smoked behind the bike shed, skipped school and didn't stand up when God Save the Queen was played at the start of movie sessions.
Singer Mick Jagger, guitarists Brian Jones and Keith Richards were from the other side of pop's mirror, bassist Bill Wyman and drummer Charlie Watts mostly silent partners on the margins of controversy.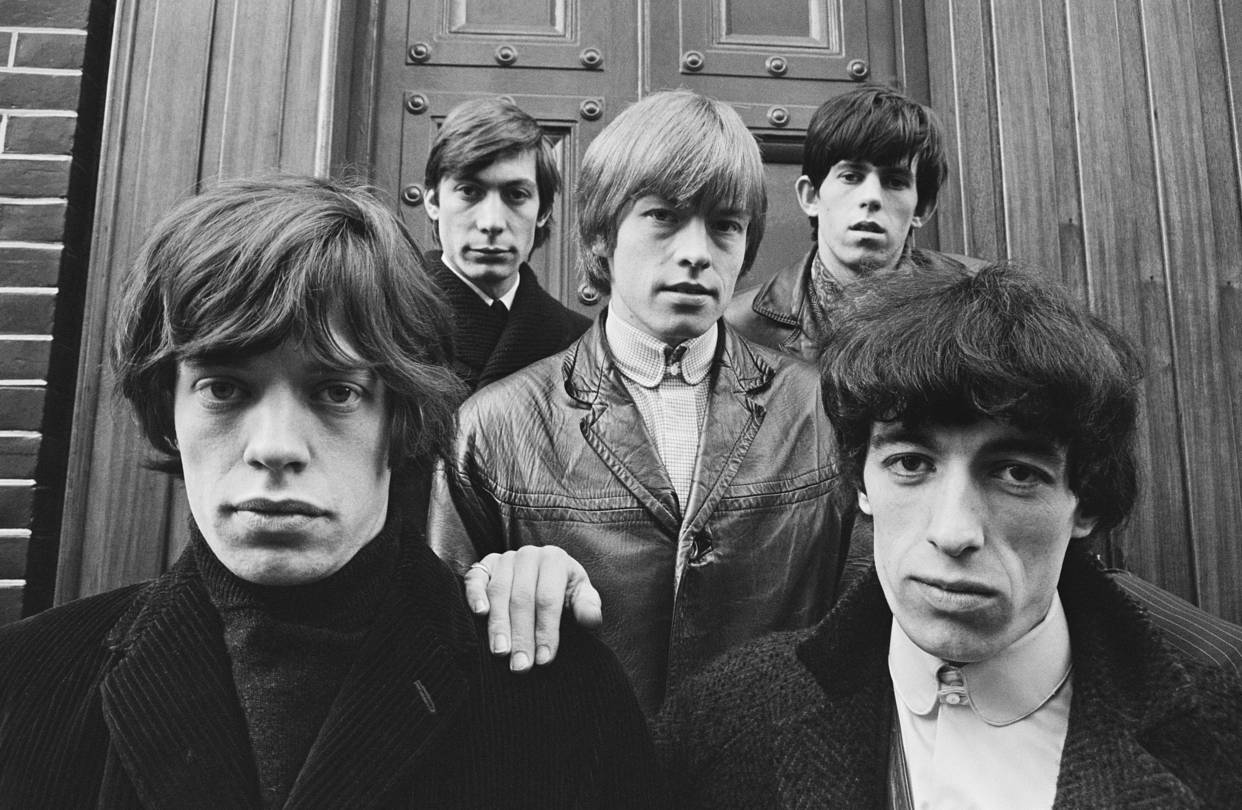 We knew them as first-name-basis stars.
In the mid-Sixties when they toured attention was on Mick and Brian, Keith yet to emerge as the infamous character he was to become.
Bloated and drug-addled Brian was fired in 1969, dying shortly after: a bright light of our adolescence suddenly extinguished.
But the most acutely felt death has been that of Charlie in 2021.
Such was his close relationship with Keith in particular, the Stones without Charlie seemed inconceivable.
Yet here they are again with a new new album, Hackney Diamonds.
However the Stones were never a limited company, more a business-as-usual corporation which survived the departure of Brian, his replacement Mick Taylor, Bill and important sidemen: pianists Ian Stewart and Nicky Hopkins, saxophonist Bobby Keys . . .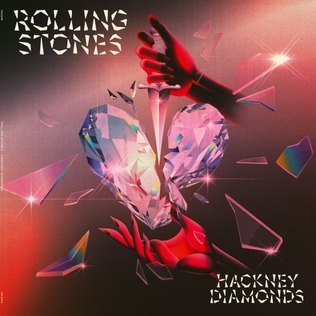 And Charlie anointed a successor: Steve Jordan who'd played in Keith's X-Pensive Winos and sat in for the Stones' 1986 Dirty Work when Charlie was dallying with heroin and booze.
Charlie was there on some early Hackney Diamonds sessions but it's Jordan – not qualifying for first name familiarity yet – who carries all but two songs.
Of the original five-piece which emerged as a blues band out London, only two remain in the current line-up: Jagger and Richards.
Wood has been there so long it seems he has forgotten just how long: he recently told the BBC of having producer Andrew Watt (Miley Cyrus, Iggy Pop, Post Malone) in for Hackney Diamonds meant, "we had a referee, which is something we lacked since the Jimmy Miller days", referring to the producer of Sticky Fingers (1971) and Exile on Main Street (1972).
Wood actually joined the band in 1975.
Everything they have achieved however has been done on the back of classic songs, the last of which might have been Start Me Up on their 1981 Tattoo You album, which often opens their shows.
I saw them frequently: Auckland's Civic in 1966; Western Springs twice; Chicago in 2002 when, for the first time, I heard Charlie get huge applause, as he did in November 2014 at Auckland's Mt Smart Stadium.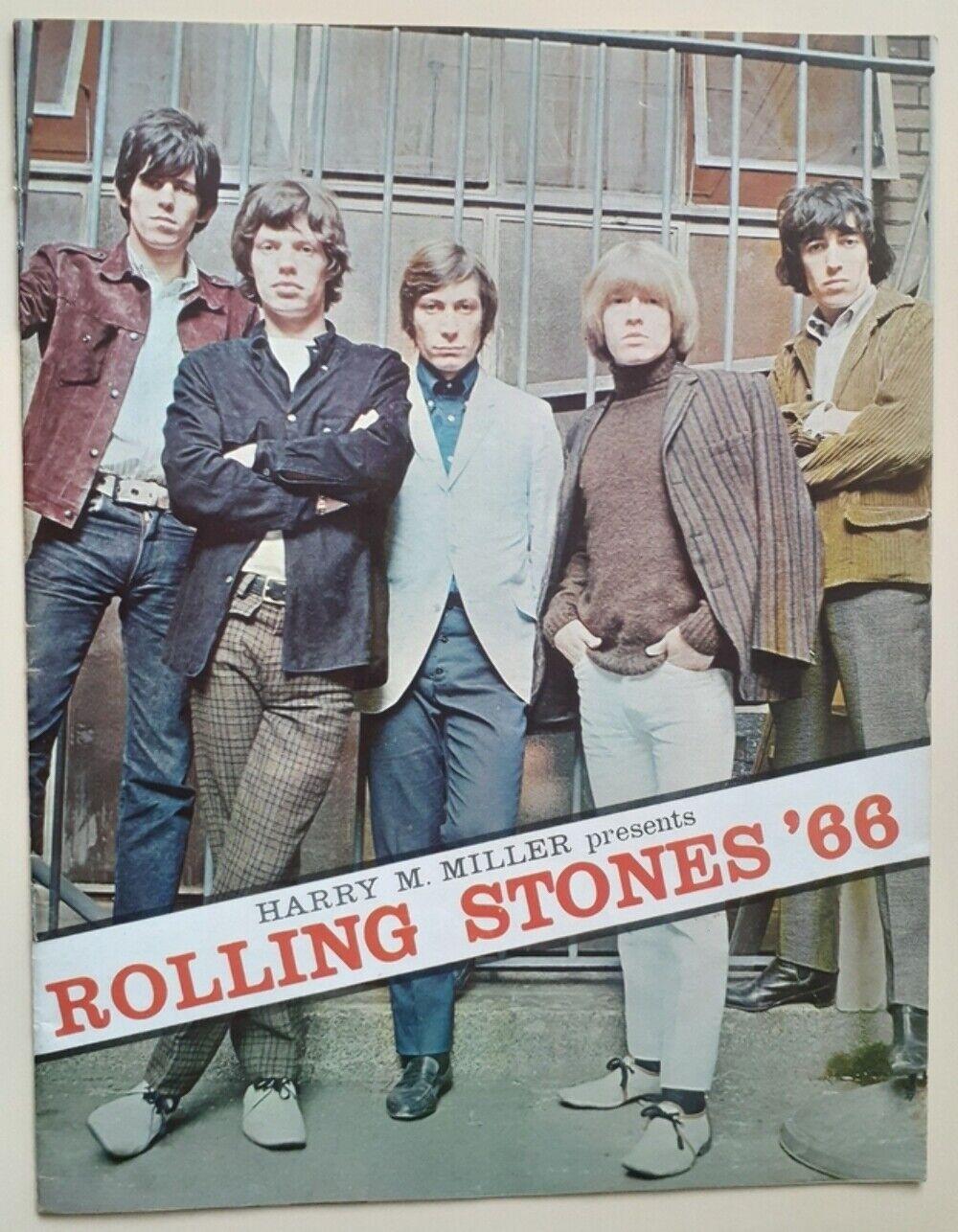 I met Mick once (funny story and yes, he's tiny) and interviewed Keith twice whose voice was all catarrh and cackling. He said "come 'round the tradesman's after the show" but I wasn't so naive to think they'd be there and greet me like an old pal. They'd long had separate managers and dressing rooms: Mick's with a punch-bag, Keith's with Arabian Nights décor.
I never saw Charlie's but it would have been orderly.
When Keith had that accident in 2006 I was asked to write his obituary just in case. It was a good piece but I'm glad it never had to be used.
I faithfully bought their albums, 1968's Beggars Banquet heralding a string of classics up until Tattoo You (1981).
After that it felt like a collect-the-series obligation. I doubt I've played Bridges to Babylon (1997) more than twice.
Their last studio album A Bigger Band in 2005 was a double album which would have made a decent single. Few have demanded another album since.
However when Hackney Diamonds – their 24th studio album, its title slang for the shattered glass after a smash'n'grab -- was teased two months ago there was genuine expectation.
If the first single Angry was a disappointment -- an atrophied photocopy of finer riffs like Start Me Up -- the seven minute-plus Sweet Sound of Heaven follow-up with Lady Gaga and Stevie Wonder was a terrific slice of classic gospel soul which might have come from their purple patch in the Seventies.
Jagger and the band are on top form as it surges towards a false ending, Gaga and drummer Steve Jordan opening it up again over Wonder's piano and now Jagger becomes the answering voice.
It was a promising harbinger for Hackney Diamonds, an album which frequently explodes with energy.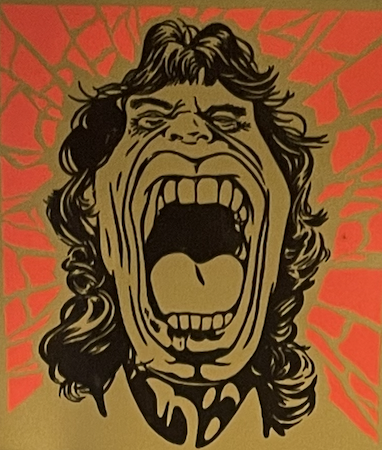 Driving Me Too Hard is an archetypal Stones rock'n'roll strut, Get Close is a tough-minded riff-driven rocker and the Live By the Sword (the latter two with Elton John on piano, the latter recorded with Charlie Watts) and Paul McCartney plays bass on high-revving, sneeringly punkish fury of Bite My Head Off ("I'm fuckin' with your brain").
But the guests are incidental because this is very much the Stones – Jagger, Richards, Wood and now Jordan – taking centrestage with a passion that had been lacking across so many albums.
Oddly enough bassist Darryl Jones, who has been with them for almost 30 years, doesn't appear on Hackney Diamonds, producer Watt takes his role. Jones, who takes other gigs around Stones' tours, was doubtless getting paying work elsewhere.
When they turn down the energy for the jangling and woozy Depending on You (on which producer Watt gets a co-credit) and the slide guitar wheeze of Dreamy Skies – which references an old ham radio playing Hank Williams and bad honky tonks – the songs might have slipped off Some Girls (1978).
Richards gets away another one of his creaking mid-tempo ballads on Tell Me Straight.
One local wag has suggested the heroic guitar rock of Whole Wide World – with a breakdown into "the dreary streets of London, they never promised much, a dead end job to nowhere and all your dreams are crushed" drawls Jagger in his best Mockney – is the Stones burning the Midnight Oil.
There are lesser moments (Mess It Up, also with Charlie) but at least they sound committed. If Angry wasn't the smartest first single it's a decent album track and the video was excellent, raising just the right amount of ire while reminding us in the visuals of who the Stones had once been.
Drummer Jones is more assertive than Charlie who favoured a subtle metronomic swing and in places is like the session man who got the gig and is making the most of it.
If this is their final studio album – Ronnie has already said there were a couple of dozen other songs recorded – it's unexpectedly impressive, their most consistent album since the Seventies, the period Hackney Diamonds mostly resembles.
They've avoided being seduced by current trends and returned to their distinctive, if familiar, take on American blues and roots country. Although it looks like they have once again -- since Tattoo You, given up on decent cover art.
So, Hackney Diamonds?
It's a "yes". At last.
They close their account by coming full circle with an acoustic treatment of Muddy Waters' earthy Rollin' Stone Blues, perhaps recorded during the sessions for their Blue and Lonesome covers album of 2016.
It's a nice gesture of chapter-closing and self-mythologising. It was the song Brian adopted for the name of a fledgling London blues band more than 60 years ago.
The one that became "the greatest rock'n'roll band in the world", a way of life for them . . . and a touchstone for many of us.
.
There is a swag of Rolling Stones at Elsewhere including album and concert reviews, rare singles and oddities, doco reviews and a parody piece. Start here.