Graham Reid | | 1 min read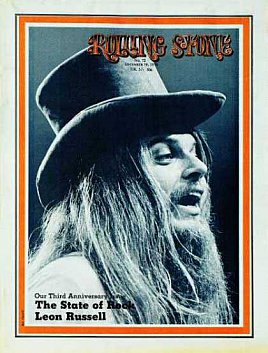 Careers rise and fall all the time in popular culture, but few with the perfect arc of Leon Russell's.
In the mid Sixties he was an anonymous session pianist playing on albums by Frank Sinatra, the Beach Boys, Herb Alpert and Gary Lewis and the Playboys, five years later he had two Beatles (George Harrison, Ringo), three Stones (Mick, Bill and Charlie), Eric Clapton, Klaus Voormann, Joe Cocker and others on his '70 debut album (on his own Shelter label) and was playing at Harrison's Concert for Bangladesh alongside Dylan, Clapton, Badfinger and others.
In short order he released three albums and a triple live set, and his distinctive features were everywhere. But within five years he started to slide from sight, excellent though albums like Will O' the Wisp were.
His '79 album Life and Love didn't even chart in the US.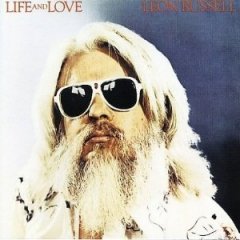 In 10 years he had gone from anonymity to the brightest spotlights, then back into the shadows again. He kept playing and recording, but until the 2010 album The Union -- brought about by his old admirer Elton John -- it's a fair guess most people who bought those early solo albums had forgotten about him.
Russell was always a fine songwriter -- and this track from Life and Love is more interesting than most.
The American poet/writer Robert Bly spoke of the "poetic leap", that jump between the known and unknown, the conscious and subconscious. The idea being that images or thoughts from a different place, as it were, can coexist within a piece of poetry.
That is what happens in this song by Russell which seemingly starts as a song about regret over an infidelity and moves into a rumination about the "sweet mystery" of love. But then there is the dramatic leap into "sad lines along the Houston highway, another man dead from the truckin' game . . . ."
This is a very strange song where the lyrics keep shifting -- leaping in some cases -- between subject matter . . . and it also has a sinuous, echoed sax line as its coda.
Yet few people heard it because by this time Leon Russell's career had just about reached the bottom of that downward arc. But here it is for you now.
Leon Russell is interviewed at Elsewhere here.
For other songs with an interesting backstory, oddites and one-offs get the daily updates From the Vaults by using the RSS feed.