Graham Reid | | 7 min read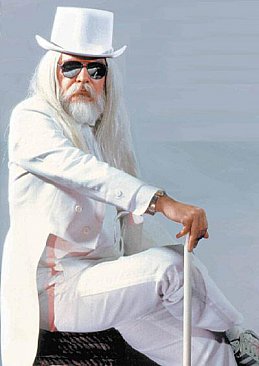 When Leon Russell left his home in Tulsa for Los Angeles after having played in teenage rock bands, a career in music wasn't what he was expecting. But in a couple of months he will receive two major awards: he will be inducted into the Rock and Roll hall of Fame and the Songwriter's Hall of Fame.
Russell – now 68 -- spent time as an anonymous session musician in the Sixties with Phil Spector, commanded a global audience with Joe Cocker and was a star turn at George Harrison's Concert For Bangladesh alongside Bob Dylan and others . . . then all but disappeared until last year's album The Union with his old fan Elton John.

So those long overdue tributes are for a man who went to LA to . . .

"Actually, I went out there to get into advertising. Then I discovered what a bloody business it was and discovered session work by accident. I liked the comic ads that Stan Freberg did on radio and though they were amazing. So that is what took me there."

What kept him was studio work with Spector as the pianist in the famous Wrecking Crew, sessions for the Beach Boys and Frank Sinatra and numerous pop acts.

"Sometimes it was a small band and sometimes a 60-piece orchestra and the big ones were written out, but the smaller ones like the Beach Boys were all dictated by Brian Wilson.

"The thing I remember the most about the Sinatra sessions was there were an incredible number of policemen around, at every door there were a couple of California Highway Patrol guys. I wasn't quite used to that. I can't remember what we played though."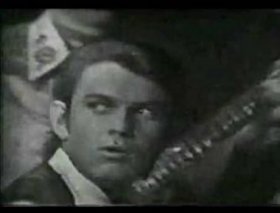 He also played piano on the famous T.A.M.I Show (which has just come out on DVD, see here) and the weekly Shindig! pop show (see left).
He also arranged the pop hits This Diamond Ring and Just My Style for Gary Lewis and the Playboys.
"That wasn't my cup of tea and thy were being produced by my partner Snuff Garrett, but it wasn't the kind of thing I liked. I was anxious to not do that very much anymore, it just seemed too fluffy."

His breakthrough came when Joe Cocker turned Russell's Delta Lady into a hit in 69, then had Russell – by this time with a chest-length beard and long hair, helm his band on the famous and notorious Mad Dogs and Englishmen tour.

"I was playing on Joe's records [Joe Cocker of '69] at the time and I thought it would be an idea to pitch him some songs and after a couple of days I played him a few. But leading bands is what I've done all my life, in one form or other. I've done that now for over 50 years – when I played in nightclubs and in the studio."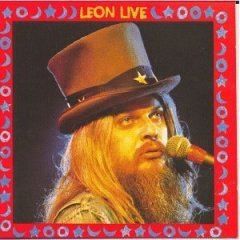 For a short time Russell was inescapable: at the Bangladesh concert and on the subsequent album (duetting with Harrison, playing with Badfinger, his own medley) then a solo career which in short order produced three albums in two years then a triple-record live set. His songs were covered by the Carpenters (Superstar), George Benson (This masquearde), Ray Charles and many others

Then he was suddenly gone.

By his Will O' the Wisp album in 75 (which contained the lovely Back to the island) the records were no longer selling as well and Life an Love of 79 (which included among other tracks the extraordinary Sweet Mystery) failed to chart in the US, yet both contained superb songs.
Since the early Eightiess he hasn't troubled the charts although he always kept touring.

"I'm not very good at pubic relations, that's one of my shortcomings, so that was the missing ingredient for those. I didn't like to interviews, and PR in general is just a little bit beyond me. I suppose I've got better and I have people working for me now who set up interviews, and before I didn't have that. So a lot of the upwards swing [in the 80s] I wasn't in on.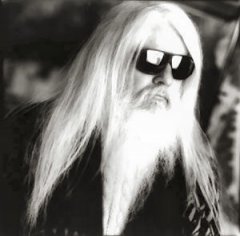 "I stopped for two years one time, but for the rest of the time I was playing and before The Union I was still making records but not on big labels, just on the internet. I think I put 14 out since the last one you heard of. Nothing new at the moment, but that's just what I do all the time."

But it was his old admirer Elton John who brought Russell back into the spotlight. In the liner notes to The Union he tells of his partner David Furnish listening to some Russell songs and how he [Elton] got teary when he thought of this great pianist/songwriter now languishing.

He contacted Russell and arranged to meet up, then spoke to producer T-Bone Burnet to ask if would produce an album of the two of them. Elton's lyricist Bernie Taupin also came on bard.

The result was an album which might have peeled of from Elton John's Tumbleweed Connection with its songs of Americana and the Civil War, melancholy ballads and a beautiful love song I Should Have Sent Roses co-written by Taupin and Russell. It went to number three on the US charts, entered the New Zealand charts at 24 last November then dropped away.

"I hadn't spoken to Elton in over 30 years. He opened for me when he was first starting out and after that we didn't see each other. I was surprised to hear from him. We wrote all the songs for the album although there were some lyrics Bernie had written for another project.

I was asking him for his stuff out of the trash. I was thinking, 'How bad could his writing be that he needed to throw away?' I Should Have Sent Roses was something he'd written part of some years before for a project that didn't work out and that was the first one he gave me.

"I was always so jealous of Elton because I would sit around for months and wait for inspiration, and Elton had Bernie handing him lyric all the time. What a lucky guy.

"It comes easier these days but back then I didn't know how to do it. Then I researched and read books on how to write and figured it out."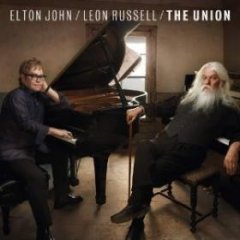 Russell says what many don't know about Taupin is that he is an expert on American history and especially the Civil War which is why he can write such convincing historical songs as Gone to Shiloh on The Union.

The album has brought Russell back into the public arena again, he's been interviewedwidely (he still isn't comfortable or easy with it) and is playing concerts with Elton John.
And he's frank enough to concede that the album is what has lead to the forthcoming awards and acknowledgements.

Leon Russell has always been there – sometimes as an equal with the most famous musicians on the planet and at other times playing uncredited on albums by others or just slogging it out as a journeyman on the road through club dates. Always a working musician.

"I've enjoyed all of it in one way or another and it's kept me from every having to have a real job. It kept me from working in advertising."
Interested in more along these lines, then check out this songwriter.
CONCERT REVIEW
Powerstation, Auckland. April 2011

Because we know keyboard players do their work sitting down, few would have been worried when Leon Russell – 69, walking with a cane – was gently guided to his seat at his electric keyboard. The second he hit the opening chords of Delta Lady any doubts were assuaged.
Certainly he took a backseat on Let the Good Time Roll (bassist Jackie Wessel stepping up) and allowed guitarist Chris Simmons an excellent solo spot on Robert Johnson's Kind Hearted Woman Blues, but otherwise Russell was a human jukebox powering through gospel-inspired rhythm and blues.

And although he made pit-stops in his own catalogue (Lady Blue, the lovely Back to the Island unfortunately demolished by thumping drumming, a gorgeous solo A Song For You and Tightrope among them), he and his young band rocked through Jimmy Reed's Baby What's On Your Mind; gave McCartney's country-rocker I've Just Seen a Face a honky-tonk makeover; took the mood down for Ray Charles' Georgia (a standout, although Russell's vocal style, like Dylan's, is to suggest a melody rather than sing it) and a medley of Jumping Jack Flash, Papa Was a Rolling Stone, Paint It Black and Kansas City.

Along the way he told anecdotes of playing clubs at 14, listening to blues and gospel on his crystal set and drinking ("I was over my alcoholism by 18"), of his friendship with Gram Parson who insisted he record this next song (the Stones' Wild Horses), watching Bob Dylan write (cue A Hard Rain's Gonna Fall) . . .

And by way of an encore – they didn't leave the stage, one of them was too old to maybe get back up, he said – a medley of crowd-pleasing Fifties rock'n'roll hits.

Russell is an entertainer, albeit one who sits stock still behind his keyboards, and has played enough small club gigs over the decades to not bother plugging the new album.

He delivered for 80 minutes . . . then was gently ushered off. A legend.