Graham Reid | | 1 min read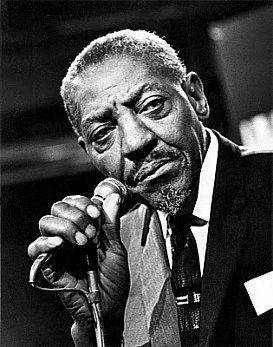 By the time he went to Britain in the early Sixties and toured (and recorded) with the Yardbirds and the Animals, the career of Sonny Boy Williamson II was still at something of a peak, unlike many other blues artists like Howlin' Wolf who went to Britain in their declining years.
Williamson had toured with Elmore James and Big Joe Williams, and he was a direct and clear link back to the plantations of Mississippi where he had been born around 1911-12. It seems he knew and perhaps played with Robert Johnson also.
Back then he wasn't Sonny Boy Williamson but had been born Aleck Miller. The new name came about when a radio promoter used that name to cash in on the fame of another Sonny Boy (also a harmonica player).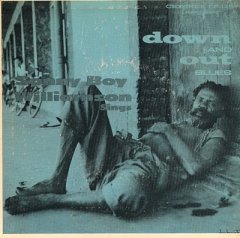 He recorded for a Chess Records subsidiary label (the cover of his Down and Out Blues 12" EP in '59 is a classic and quite unusual in its era) and he wasn't a man to be messed with.
It is alleged that while in the UK he stabbed a man in a street fight and quickly lit out back to the States. The following year, 1965, he died of a heart attack in Arkansas.
Williamson's best known song is Eyesight for the Blind which the Who covered and slotted into Tommy, but his songs were covered by John Mayall, Canned Heat, the Allman Brothers Band, Van Morrison, Rory Gallagher and many more.
Nick Cave and the Bad Seeds appropriated the title of this song for one of their dark, mid Eighties albums. This recording (with Willie Dixon on bass and Robert Jnr Lockwood on guitar) was made in Chicago and captures both the emotional desperation and the darkness in the man.
This track can be found on the album Murder; Songs from the Dark Side of the Soul.
For more oddities, one-offs or songs with an interesting backstory use the RSS feed for daily updates, and check the massive back-catalogue at From the Vaults.