Graham Reid | | <1 min read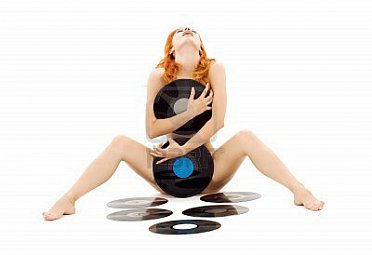 Simulated female orgasm on records isn't overly common, but there are certainly a few high profile examples.
Counting back from Vanessa Daou's Zipless album (1994) and Donna Summer's Love to Love You Baby (1975) through Yoko Ono's moan-groan-screaming in the late Sixties/early Seventies (you wouldn't want to live next door let alone be in the next room) and the steamy Serge Gainsbourg's Je t'aime with Jane Birkin in '69 makes for an "interesting" study.
But way back in the very conservative Fifties, the duo known as John and Jackie (not to the soon-to-be Mr and Mrs Kennedy) delivered this unexpectedly rude rockabilly song in which Jackie gets to have all the fun.
The song was written by rockabilly cult figure Gene Maltais -- whose story is told here -- but of John and Jackie we know nothing.
John we couldn't care less about, but you'd love to know who the daring Jackie was . . . and what did she come to.
Later in life, I mean.
(Maybe she's the one who moved next door to me.)
For more oddities, one-offs or songs with an interesting backstory use the RSS feed for daily updates, and check the massive back-catalogue at From the Vaults.