Graham Reid | | 1 min read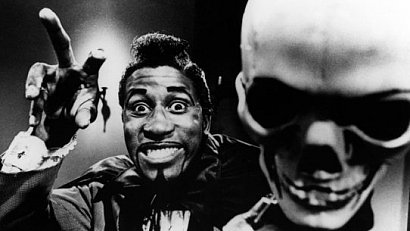 With Paul and Linda McCartney's Ram album being given the reissue treatment -- and album critically derided on release in '71 but a longtime Essential Elsewhere album and now picking up highly favourable reviews -- it is timely to post this track by the great Screamin' Jay Hawkins (who is interviewed here).
Throughout his career McCartney to that point had drawn on interesting source material and had often written in the style of his heroes. The terrific rocker I'm Down was clearly copped from Little Richard, Got to Get You into My Life tapped into the popular horn-driven Northern Soul scene, Lady Madonna drew on Fats Domino, he pulled from vaudeville and music hall (When I'm 64, Maxwell's Silver Hammer) and so on.
Those in the know only need a few bars of this nonsense rocker on Ram to say "Screamin' Jay Hawkins".
The original coffin-kicking, spooky voodoo screaming rhythm and blues rocker carrying a skull and dressed in a robe, Hawkins -- who died in 2000 -- inspired the likes of Screaming Lord Sutch and Arthur Brown. His stage character had an entertaining routine also, but what few credit him with was a thrilling delivery in the manner of a Hammer Horror James Brown.
His biggest hit was a throaty and extreme take on I Put a Spell on You in '56, although Constipation Blues is a favourite of many.
He was also smart, so when he heard Monkberry Moon Delight he knew it was written in his style, so . . .
For more oddities, one-offs or songs with an interesting backstory use the RSS feed for daily updates, and check the massive back-catalogue at From the Vaults.