Graham Reid | | 1 min read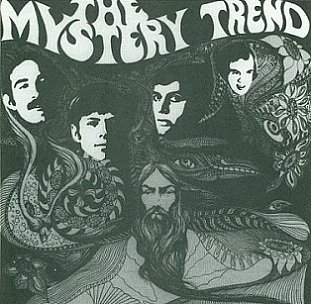 Just as DJs like to discover rare grooves to enhance their cachet as being cutting edge, so too the internet is full of sites where people haul out the most obscure Sixties garageband and psychedelic rock tracks . . . not all of it any good, of course.
That's not the point though. The point is along the lines of, "I've heard this and you haven't so . . ."
The Mystery Trend from San Francisco once languished in that netherworld between obscure and the fashionably hip name to drop, but in recent years their sole single (Johnny b/w House on the Hill) and an album So Glad I Found You (a '99 compilation of material unreleased in their lifespan, which ended shortly after Johnny) have made them almost famous.
Johnny and the unreleased Carl Street appeared on the Love is the Song We Sing collection of SanFran psychedelic bands, and Johnny seems to now be popping up all over the place.
But it's an interesting period piece from a band which took its name from a misheard line in Dylan's Like a Rolling Stone (think about it) and they were in there with Grace Slick's pre-Jefferson Airplane band The Great! Society, the Charlatans and the Sons of Champlin in that wave of SanFran bands which melded garageband enthusiasm and pop sensibilties with the nascent trippy culture.
Their sound was influenced by British bands obviously, but in singer Ron Nagle and bassist Larry Bennett they had two more mature heads (both were married and had jobs). They felt at home with the sound of Phil Spector they grew up with as much as the hints of folk-rock and psychedelic sounds which were emerging. More so perhaps.
Johnny Was a Good Boy comes off as somewhere between the Move, the Electric Prunes and Blues Magoos with a whiff of the Grass Roots . . . and deals with Johnny's fall from grace, the middleclass boy who just went bad one day.
We can perhaps guess why, although what he did and how it happened remain tantalisingly unstated.
But it was late '66 when they went into the studio. Think about it.
For more one-offs, oddities or songs with an interesting backstory see From the Vaults.