Graham Reid | | 1 min read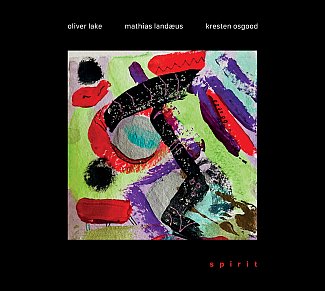 The great American saxophonist Oliver Lake might be in his early 80s and have won a Guggenheim Fellowship 30 years ago, but somehow he hasn't been accorded that senior statesman role, the likes of Pharoah Sanders have achieved.
Perhaps that's because Lake has been so much harder to get to grips with.
He has recorded dozens of albums under his own name, everything from free jazz to reggae-influenced jump styles and has been on a roll-call of important labels (Arista/Freedom, Black Saint, and Gramavision among them).
Among many others he has played with have been Bjork, the World Saxophone Quartet (for decades), Jerome Cooper, Marilyn Crispell, Defunkt, Julius Hemphill, Bill Laswell's Material, Archie Shepp, the Flux Quartet, Meshell Ndegeocello, James Blood Ulmer, Lou Reed . . .
It has been a remarkable career but he certainly hadn't shown any sign of slowing down.
Here with Swedish pianist Mathias Landaeus and drummer Kresten Osgood (Lee Scratch Perry, Yusef Lateef etc) – recorded live in late 2017 in Lund, Sweden this trio stretch to the outer limits on four Lake compositions.
The opening title track opener starts with a gospel-like chant and handclap by Lake before they embark on an exciting 18 minute free exploration where Lake reaches ear-searing heights and insistent low-note in-fighting before Landaeus enters with the kind of abstract but rhythmic playing which is full of unexpected twists and stops.
The piece slows to become more thoughtful and Landaeus' second solo is romantic and lean before a raw blues mood from Lake enters and Osgood takes it towards the finish line.
It is a challenging pointer to the breadth this trio have at their command.
What follows can be more economic (the six minute quasi-swing free jazz and percussive explosions of Is It Alright) or approachable (Aztec in which Lake's opening melody seduces the listener).
This is not the easiest introduction to Oliver Lake (and these players) if he is new to you but if you start with Aztec before Is It Alright then you will have prepared your mind for the title track and come down more gently with Bonu which closes this album on a more melancholy, yearning note.
.
Elsewhere has another view of Oliver Lake here
You can hear this album at bandcamp here