Graham Reid | | 2 min read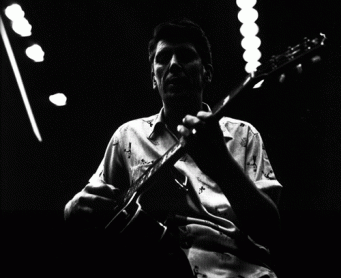 It is a very curious thing that as pop and rock music -- which never used to argue for longevity -- are constantly excavating their pasts and delivering collections of their most minor or ephemeral talents, that jazz --- which Leonard Feather famously called "the classical music of the 20th century" -- is letting many of finest practitioners fade from memory.
Guitarist Tal Farlow -- who created music in living memory of many older jazz fans -- has been ill-served by reissues and most of his albums remain out of print.
Yet here was someone who was a star in vibe player Red Norvo's famous pianoless/drummerless trio with young bassist Charles Mingus in the early Fifties, adopted a cool and refined post-Charlie Christian style and recorded on Blue Note for producer Rudy Van Gelder, on Verve for Norman Grantz, and was on a Horace Silver album alongside Percy Heath and Kenny Clarke (who went on to the Modern Jazz Quartet). Among many other things.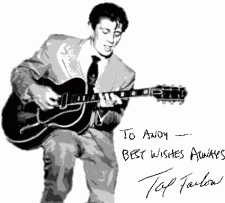 As an electric guitarist, Farlow -- born in North Carolina -- was so dextrous and fast he earned the nickname "Octopus".
In the Fifties his name was synonymous with innovative but hip jazz guitar and his trio (with pianist Eddie Costa and bassist Vinnie Burke) was much acclaimed by critics and the public alike.
In '56 he was named the top jazz guitarist by Down Beat magazine.
So why isn't there any great Tal Farlow reissue programme? Where are all the albums he recorded?
The answer lay in Farlow's huge hands. In the late Fifties he all but quit jazz and went back to the career he'd had until he was in his early 20s, a sign painter, and settled in New Jersey.
He played a little but in 15 years after 1960 he only recorded one album (The Return of Tal Farlow, for Prestige). After that his sessions were intermittent until the late Seventies (a decent album A Sign of the Times on Concord with pianist Hank Jones and bassist Ray Brown in '76) when he started delivering the ocassional but always interesting album.
His distinctive, oddly unorthodox style with deep swoops and blistering but brief pre-fusion fretboard runs, showed few signs of erosion over time.
Gibson and Farlow designed a signature style guitar in '62, he remains a favourite among those finding their fingers on jazz guitar, but his recorded legacy -- aside from a thorough seven-disc set of his Complete Mosaic Sessions released in 2004 -- goes largely unexplored and unexploited.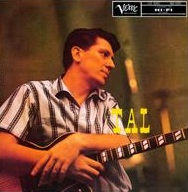 The 2010 reissue of his Tal album on Verve with his trio, recorded in '56, is therefore very welcome and -- with seven extra tracks recorded in '58 in a quartet setting -- allows us to hear again this extraordinary player at a career peak.
And he is extraordinary.
His playing on material like Broadway seems at the midpoint of Christian's rounded and fluid style and the more stinging attack of fusion guitarists two decades later (without the pain of afterburn).
But he could equally take his foot off the pedal for a brooding and introspective treatment of You Don't Know What Love Is which sounds like a man pouring out his heart and soul after a separation and one too many drinks. So when Costa takes over briefly you feel a sense of relief that more pain has been spared.
And when he follows that up with the bright and cheerful Chuckles you realise here was a guitarist who not only had astonishing technical skills, but could use them to tell a story and create a feeling.
Astonishingly Tal Farlow -- who had no lessons and learned from records or by listening to others -- considered guitar a hobby and sign painting his vocation.
He must have painted helluva good signs.
Interested in more jazz guitar? Then go here. Or try this.